To ensure complete control over the sharing of your company's data, Egnyte provides a number of sharing settings for Administrators to customize.
File and Folder Link Sharing Options
In this section, we'll show you how to customize the sharing options across your entire account. If you only want to limit sharing on certain folders, continue to the next section.
To manage how employees send files via links, Admins can navigate to the Configuration tab of Settings, and in the General section, scroll down until you see your Sharing options. Your choices include:
Revoking users' permissions to send links, including Upload links
Limiting which types of Public (anyone) and Private (your account users) Links may be sent
Selecting the default option links are automatically created with
Setting a default link lifespan in terms of days or number of clicks.
Specifying a maximum link lifespan in terms of days or number of clicks.
Changing the email client used to send links
Continue to the next section to learn about limiting the sharing option on specific folders.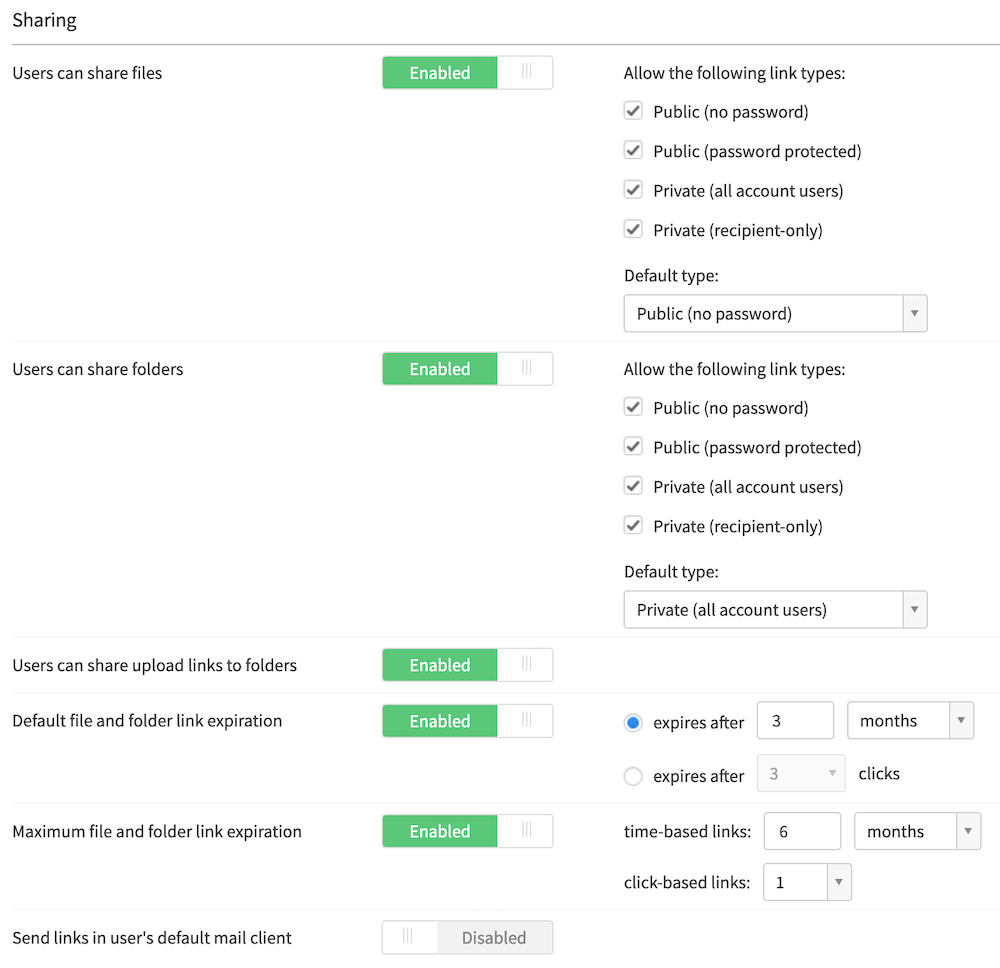 Individual Folder Sharing Options
You might decide that it's okay for users to use all these sharing options for most of the content in your account, but want to restrict sharing for certain folders that contain sensitive documents. The folder level link controls make this possible.

You can access the folder level link controls by selecting the More menu, choosing Folder Details & Options from the drop-down, and opening the Options tab. You'll be able to modify them if you are a folder owner or an Admin.

You can choose three levels of security, which will apply to files in this folder and any sub-folders.
Allow users to send public (i.e., for users outside your account) file and folder links
Allow users to send public file links but not public folder links
Prohibit both public file and folder links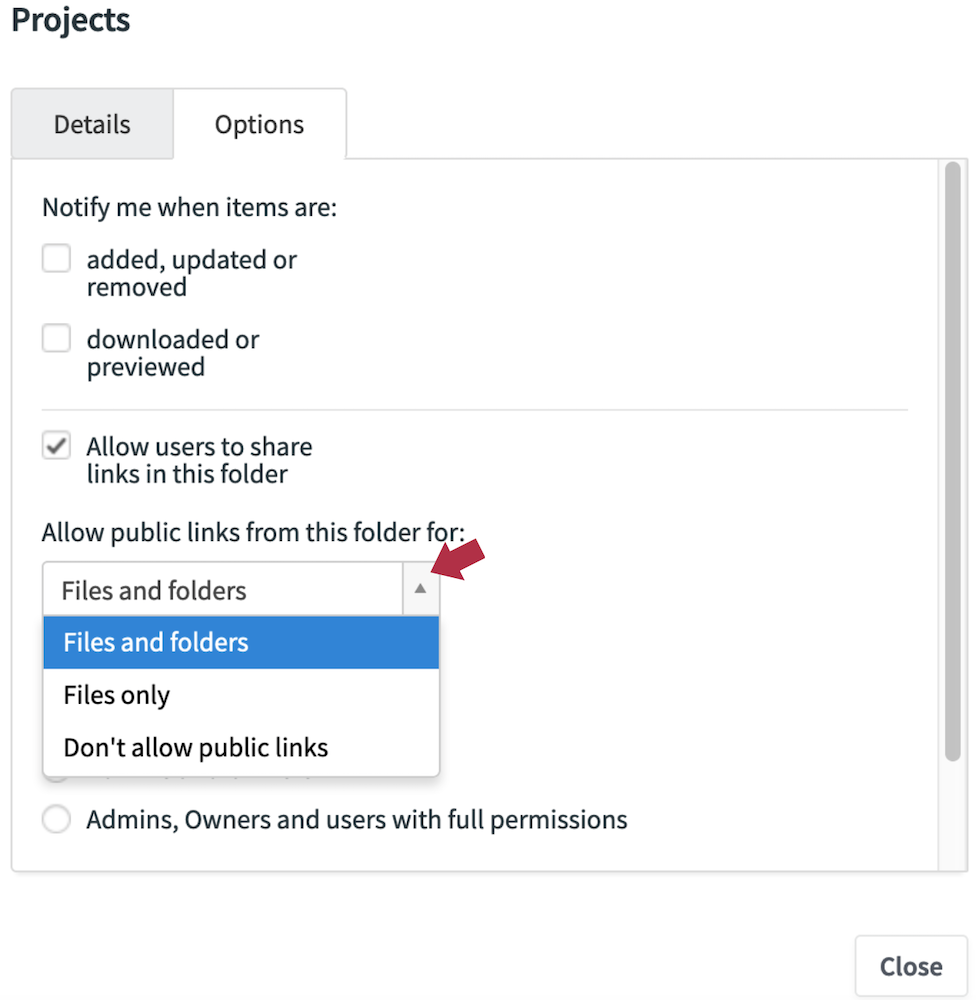 For example, if you choose the Don't allow public links option, users will be prohibited from sharing any public folder or file links from this folder. They can only send private file links.
Inheritance of Folder Sharing Options
Changes in folder sharing options are inherited (cascaded) to subfolders if the user that changes the sharing option has sufficient permissions on the subfolders and sharing options of subfolders have not previously manually been modified.
New Standard User Invitations
When granting online folder access to colleagues who do not have an Egnyte account, Admins can create both Power Users (employees) and Standard Users (outside business partners). Power Users, on the other hand, can only create Standard Users. Admins can revoke this privilege by going to Settings, then the Configuration tab, and User Types & Roles. Change the capability for can invite Standard Users to the desired setting and click Save.