1. How do I upload a file to the app?
Navigate to the folder to which you want to upload the file. Tap "+New" in the bottom bar and select the type of file to upload. You can upload files from your phone or select 3rd party apps.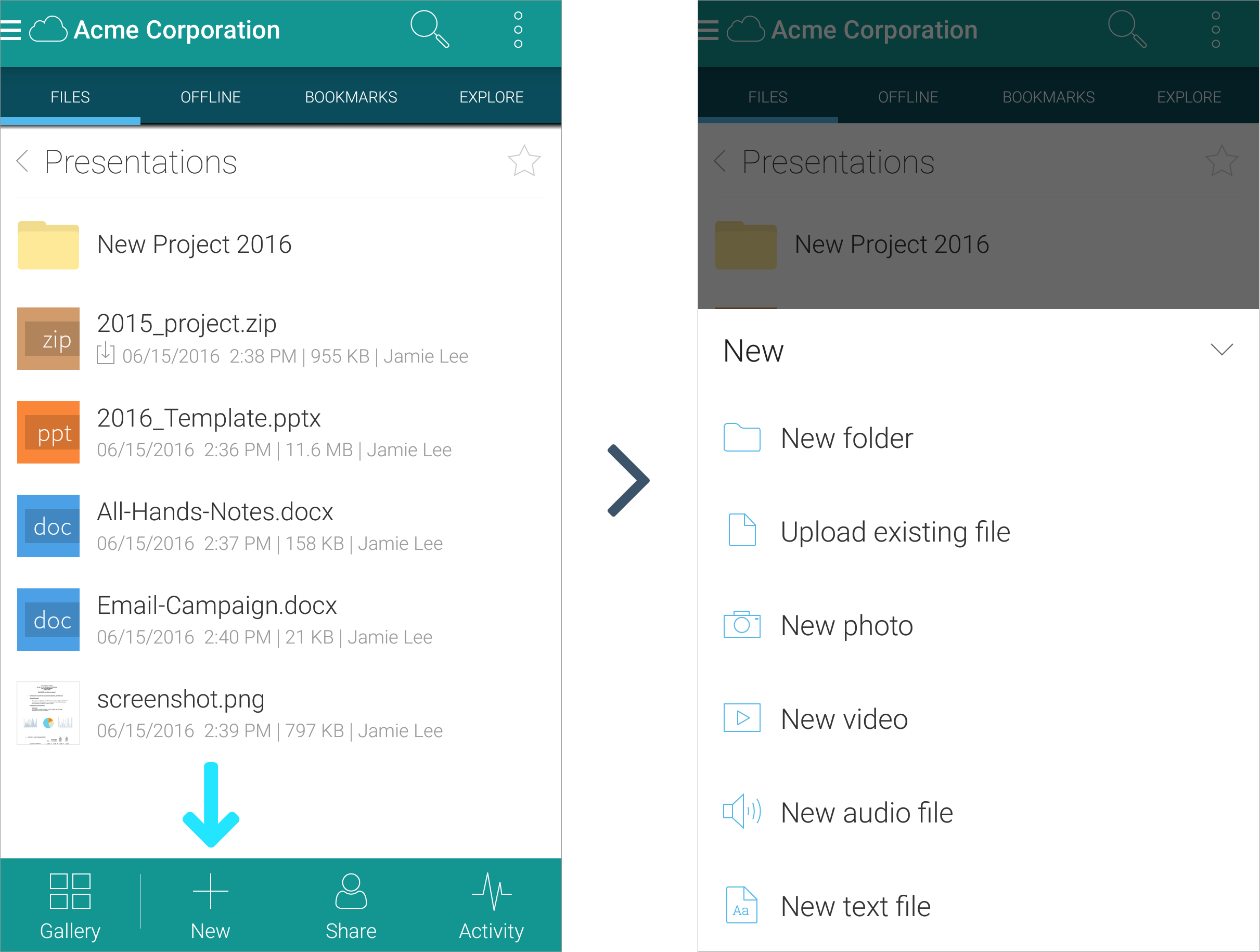 2. How do I send links from the app?
Tap the file's icon; a file action menu will appear on the right side of the screen. Select the "Share" option. Choose who can access the shared file and link options. The link can be sent via email or copied to the clipboard.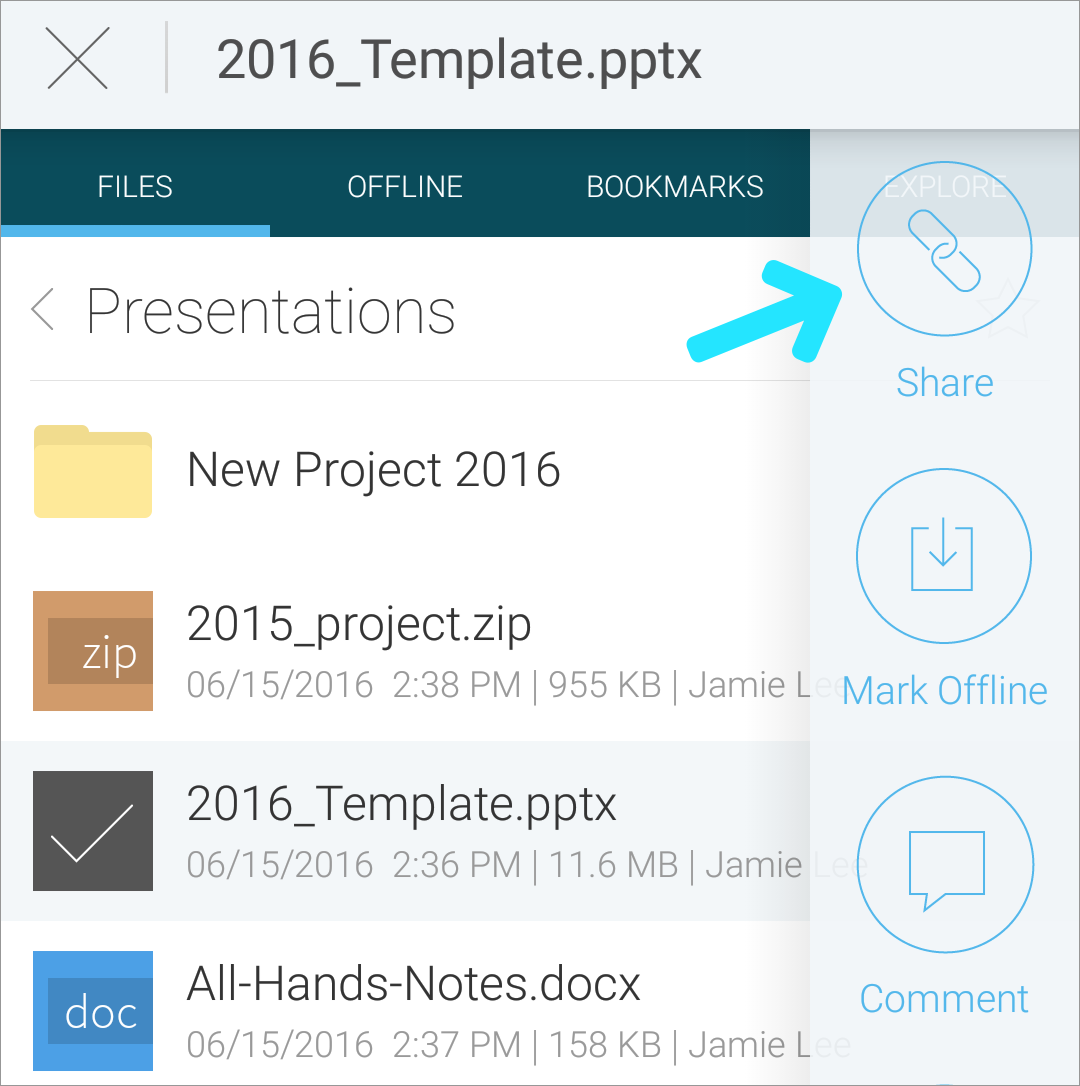 3. Does the app sync files to my mobile device?
The app does not sync files to your mobile device (we don't want to eat up your wireless plan with file synchronization). However, it is possible to download individual files or folders to your mobile device for offline access.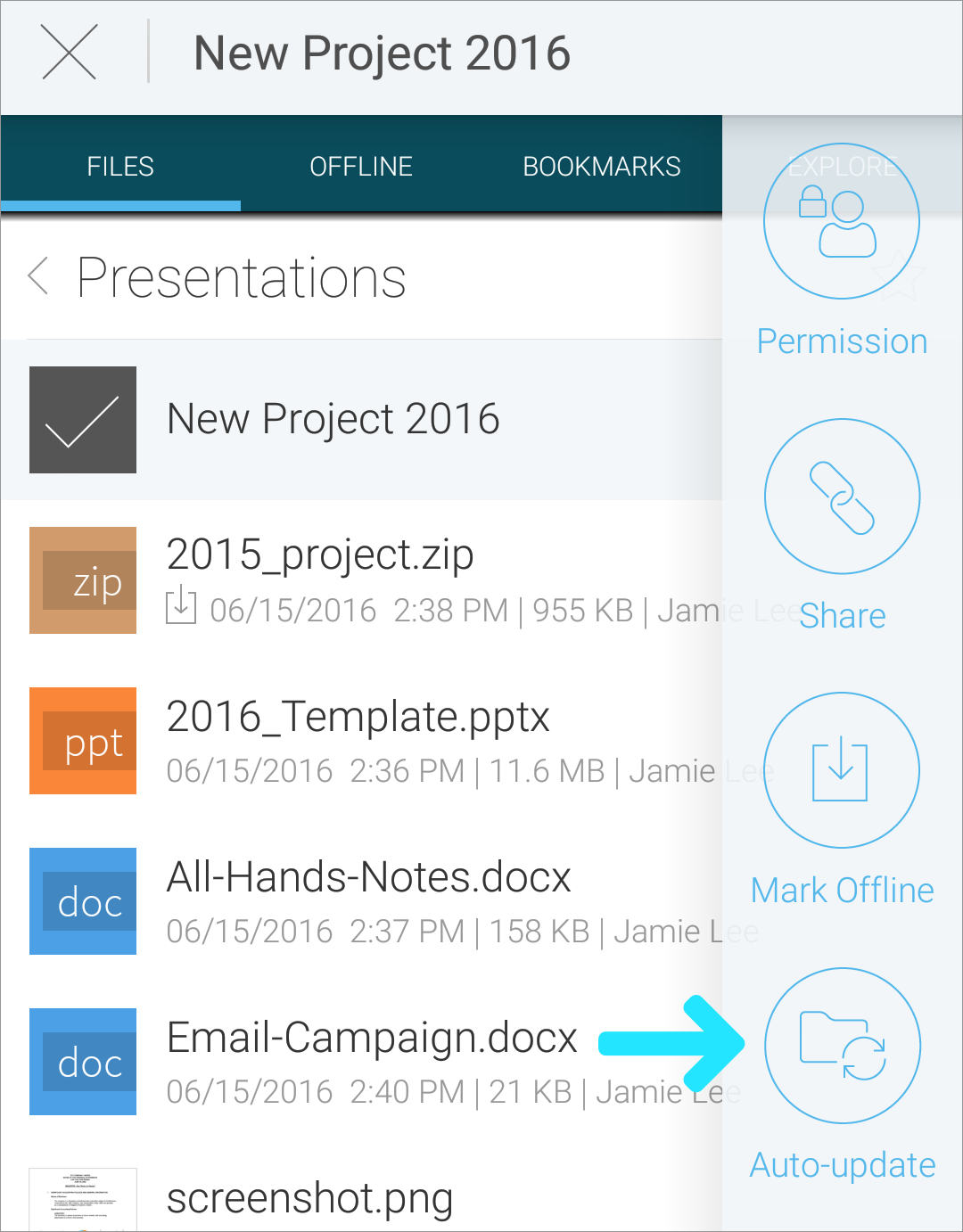 4. How do I access files when I'm offline?
First you need to make the file locally available. Tap the file icon; the action menu will appear on the right side of the screen. Select the "Mark Offline" option. A gray "offline" option will appear next to the file.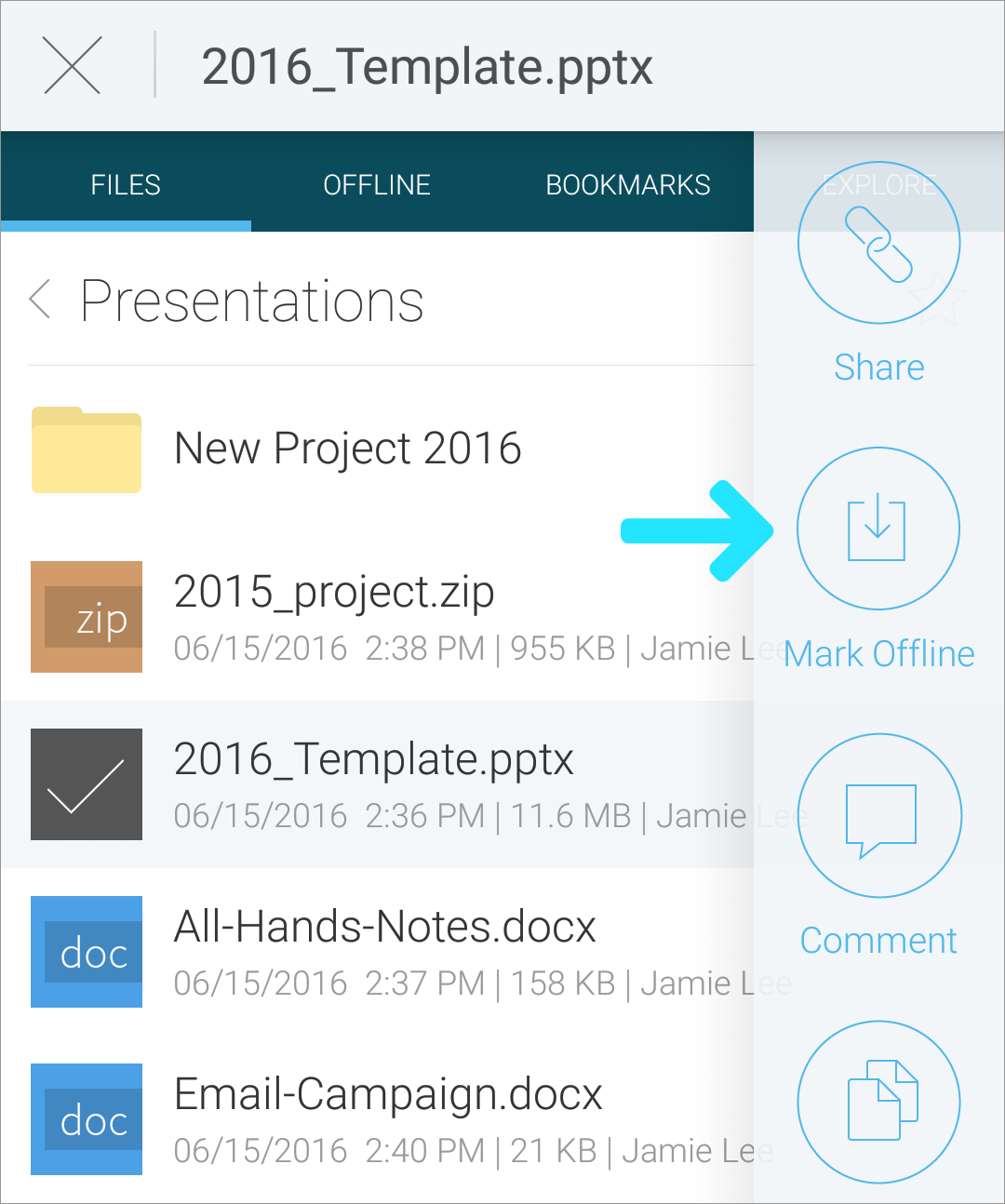 5. How do I edit and save files back to Egnyte?
Egnyte leverages third party apps to view and edit most file types. After your edit and save, simply hit back until you are back inside the Egnyte app. We will automatically sync the edits for you.
You can also edit and save files back to Egnyte, directly from Microsoft Office apps; click here to find out how.
6. I got an attachment in an email. Can I upload this to Egnyte?
Yes. Open the email and hold down on the attachment icon.
Pick the "Egnyte" option from the "Complete action using" pop-up that appears. Your next step will be to specify the folder where you want to upload.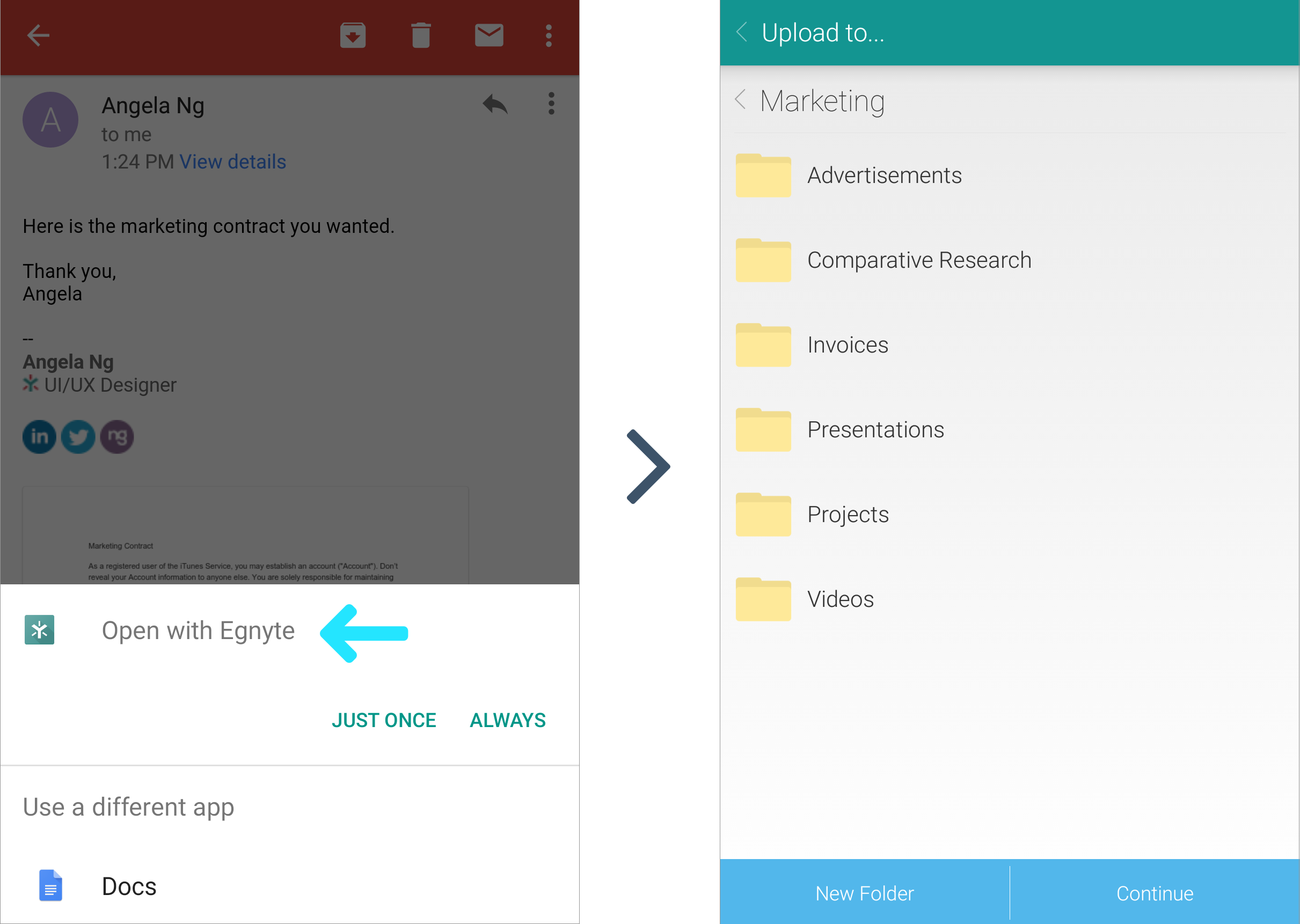 7. What file types does the app support?
The Egnyte app is fully integrated with Android's native file picker so you can easily
upload files of any type that are stored on your device.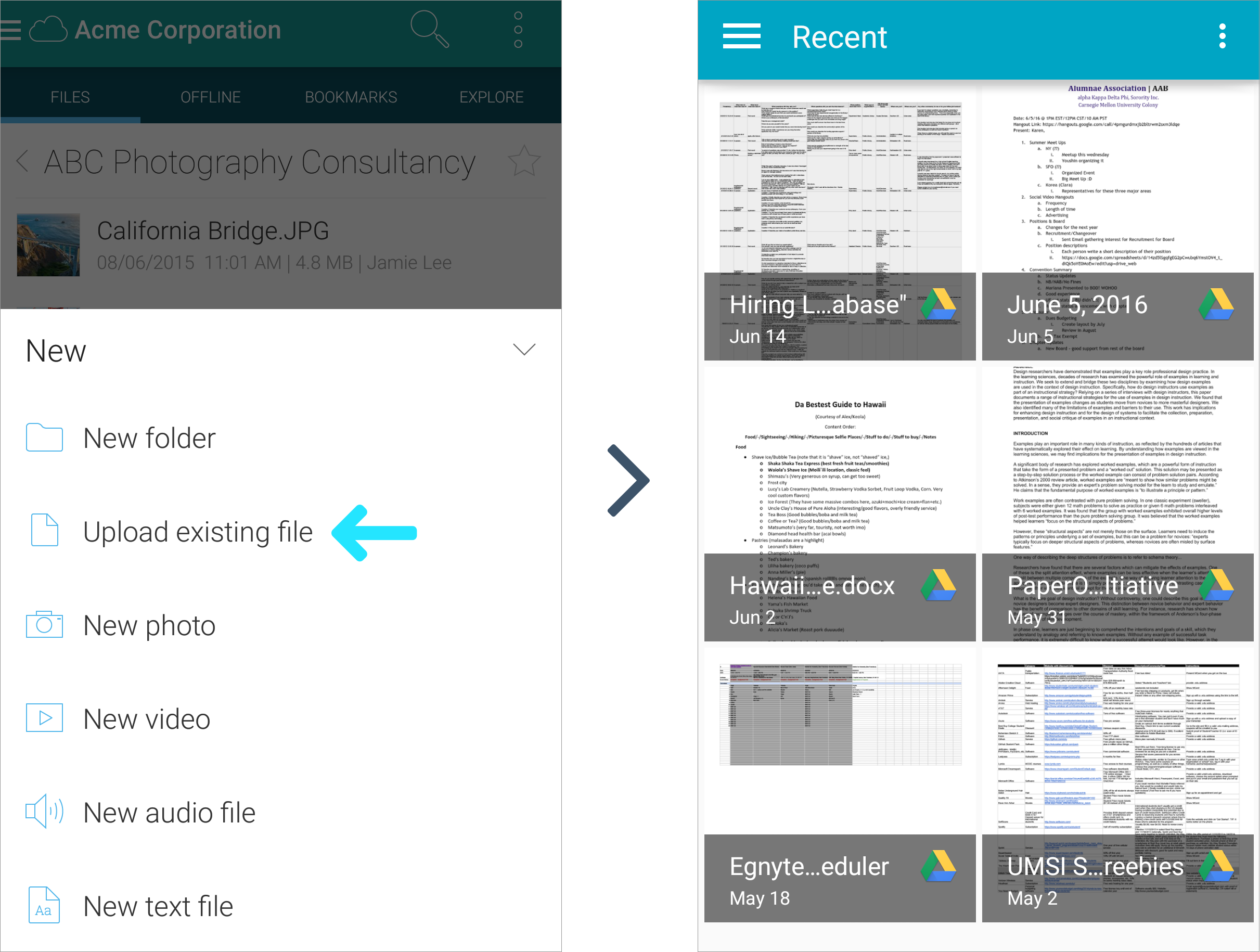 8. How can I notify my colleagues about my new file edits?
@Mention someone in a comment and they will be directly notified.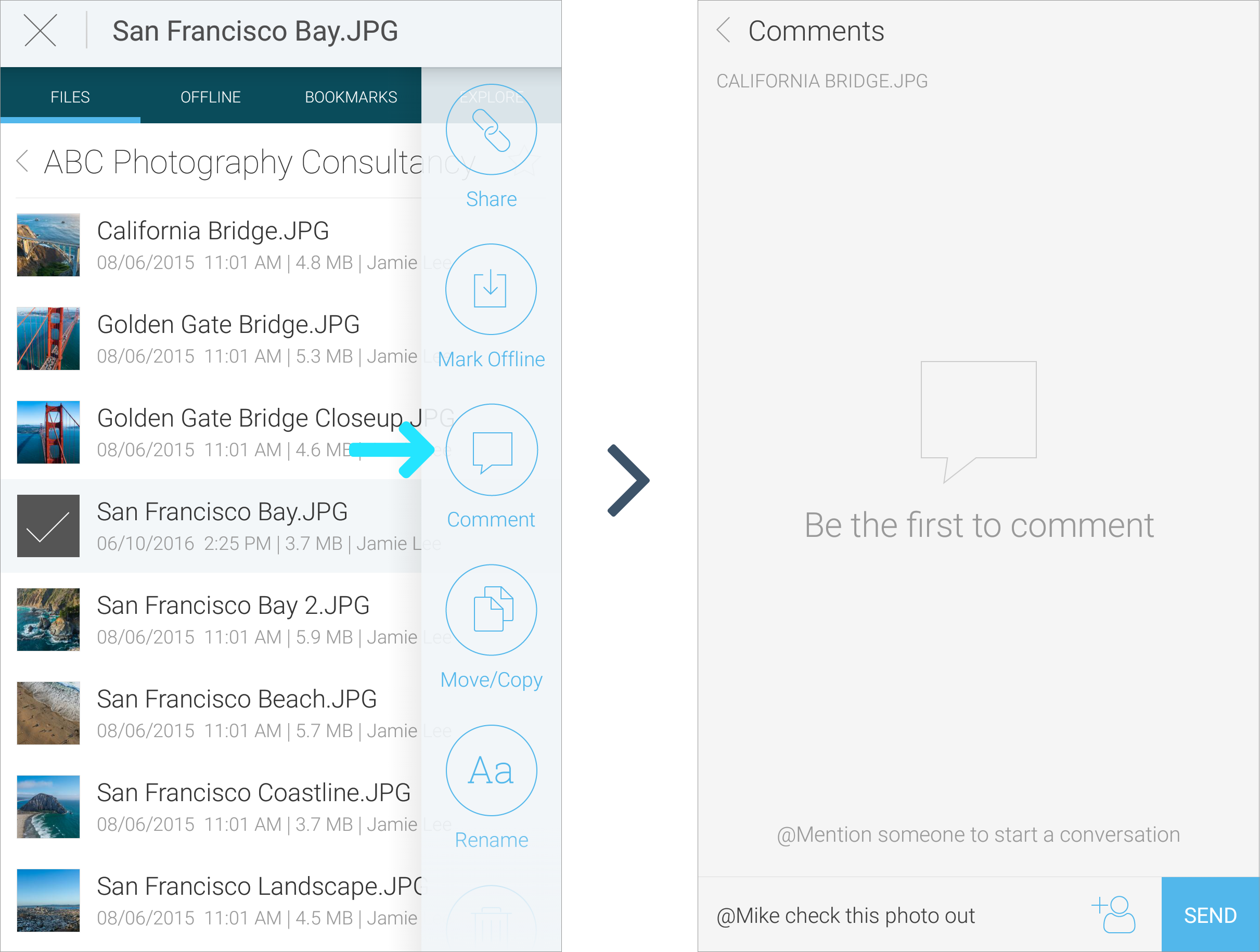 9. What is the difference between deleting the local file and the version in the cloud?
Deleting the local version will only remove the file from your device; the file will still exist in the cloud.
10. How do I sign out of the app?
The sign out option can be found at the top left corner of the screen, below the Settings gear.