Overview
Egnyte WebEdit allows users to select a file from Egnyte's WebUI, open the file in its native application like MS Word or Excel, edit the file and save changes, and see a new file version appear in the cloud.
WebEdit is ideal for users who do not want to use the Egnyte Desktop App and is more convenient than downloading a file, editing the file, saving the file, and uploading the saved version back to Egnyte.
Updating Egnyte WebEdit
1. Download the installer of the latest version of WebEdit: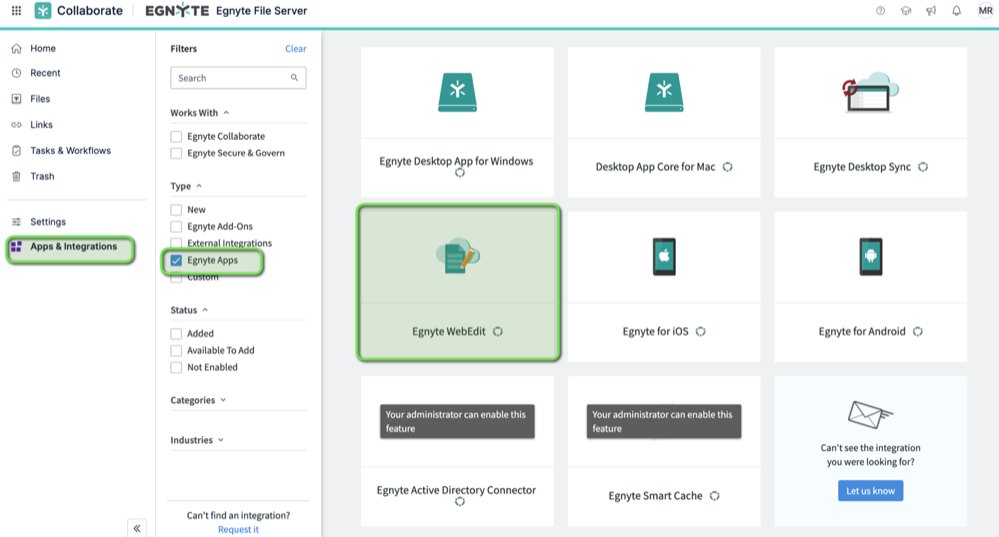 And download the installer for your respective platform (Windows or Mac).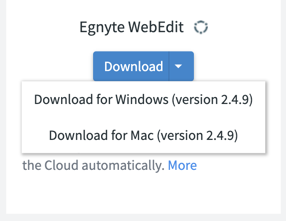 2. Run the installer and follow the on-screen instructions to complete the installation.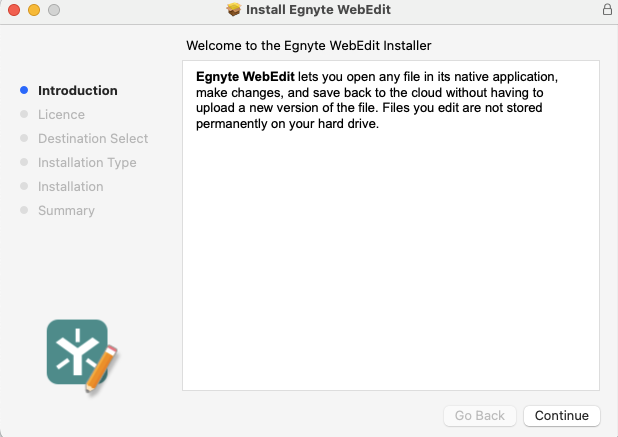 3. There's no need for an additional uninstallation process; the new version will replace the old one.
Checking the Current Version
On Mac
1. Open the Applications folder.
2. Locate and Egnyte WebEdit
3. Check the version of WebEdit from its properties.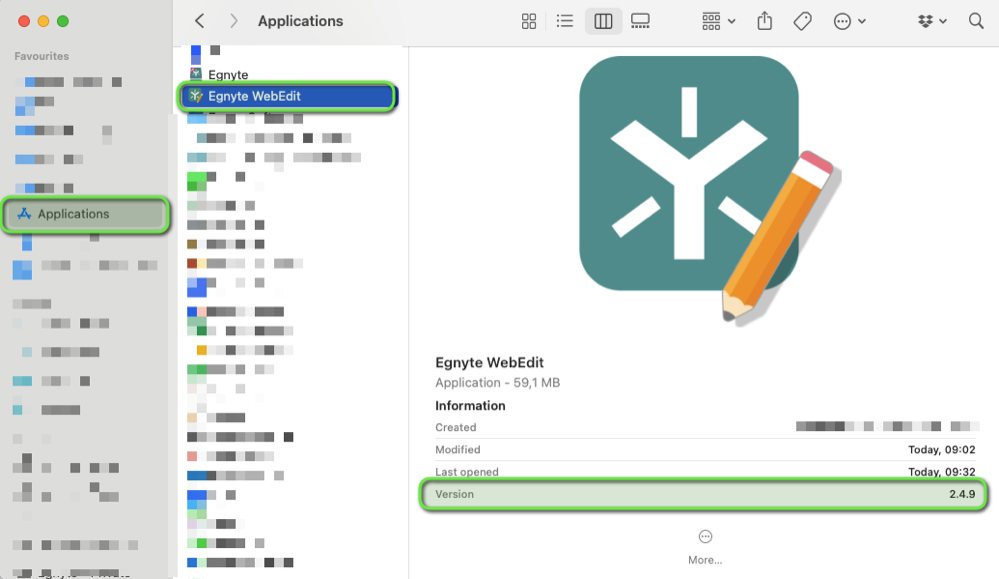 On Windows
1. Open WebEdit from Start menu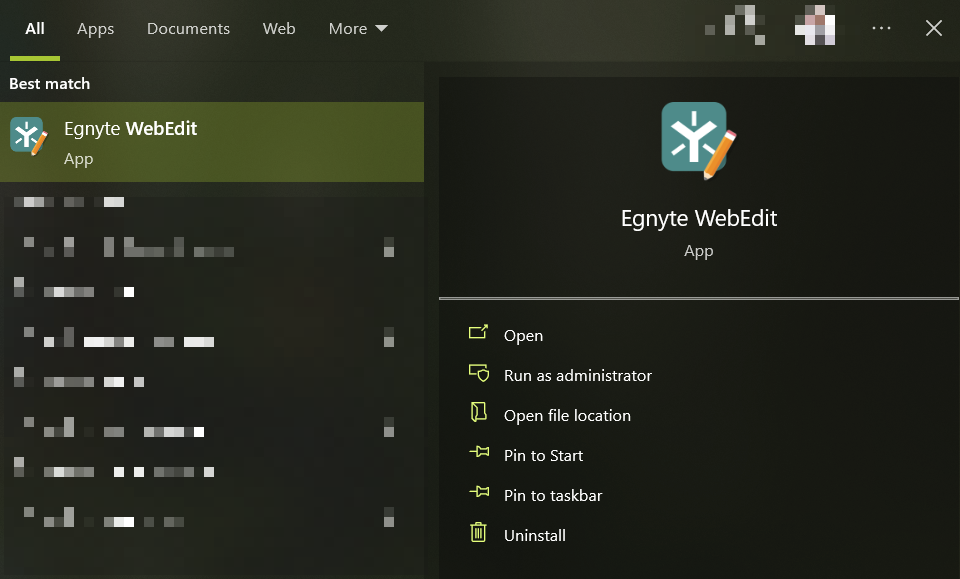 2. WebEdit icon will appear in the tray. Hover your mouse over it to see the installed version.


Or while WebEdit is running, you can use this link to verify its version: https://webedit.egnyte.com:9404/webedit/version
It's important to stay up-to-date with the latest version of Egnyte WebEdit to benefit from the newest features and improvements.