As employees join and leave an organization, Admins need to manage their group members to ensure the right people have access to the folders and files they need. They may even need to change the name of a group to reflect a new department name or completely remove a group from Permissions. All of these actions can be completed right from the Users & Groups tab.
Skip Ahead to...

Manage Group Membership
Manage an Individual User's Group Membership
Hover over the user and click Details.
Select the Groups option from the left side of the page.
You'll see a list of groups that the user is currently a member of. From here, you can add the user to a new group or remove them from one of their current groups.


Manage Multiple Users Group Membership
Under Users & Groups section, click Groups.


Hover over the group and click Details to change the group membership.


Click the Add users to this group button and search for the users you'd like to add. Select their name from the list and click Save once all users have been included.


Manage Group Owners
By default, the first "owner" of a group is the creator of the group. The owner(s) is not necessarily a member of the group. The owners are listed on the details page of the group:


Clicking on the Manage group Owners button opens a dialogue that will allow any group owner or an Admin to add additional owners or remove existing ones.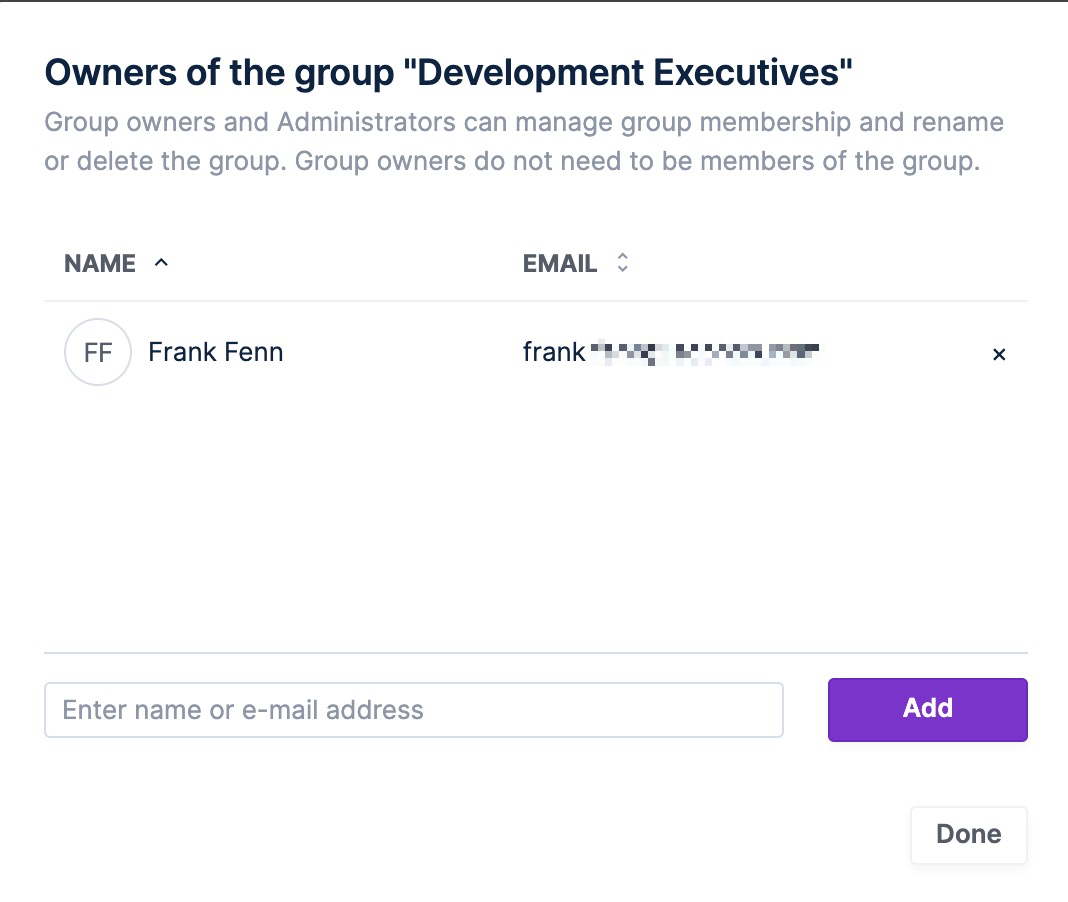 Group Actions
From the Group page, you can hover over the group name to Rename or Delete the group.


Group Management for Power Users
If an Administrator would like to enable or disable the ability for Power Users to create and manage groups, check out this article for more information.
Groups managed via ADKIT
For the groups that are managed via ADKIT additional icon is displayed next to the group name.