Collaboration with other Egnyte users is quick and easy. Anyone with access to a file in Egnyte can collaborate with others who have access by adding messages in the Comments pane of the file. Use Mentions to @name another Egnyte user so the user will be notified with the message content and a link to the file. If you use the Egnyte mobile app for iOS or Android, you can receive instant push notifications when you are mentioned on a file.
To watch a video that demonstrates how users can collaborate in Egnyte, please click here.
Use Cases
File Discussions
Notify your collaborators to provide input on a designated file. When you open the file in the Web UI or any of the mobile apps, you can easily reference the relevant file and corresponding discussion.
For WebUI: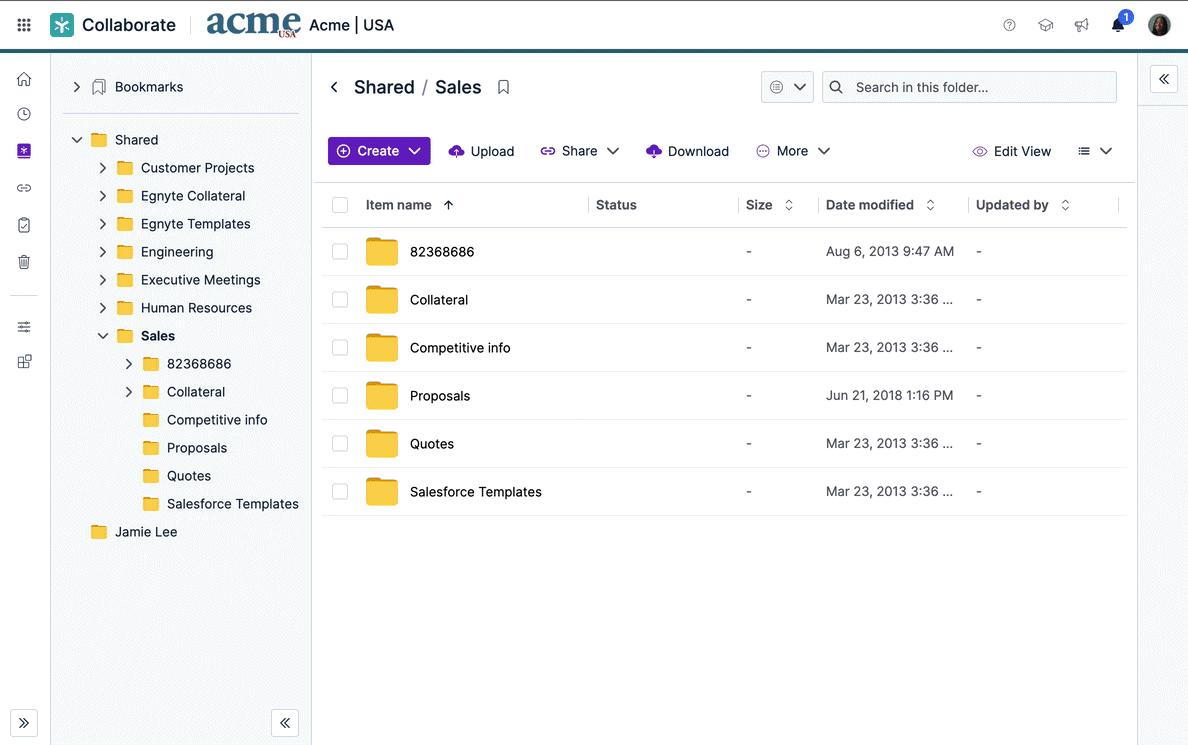 For iOS: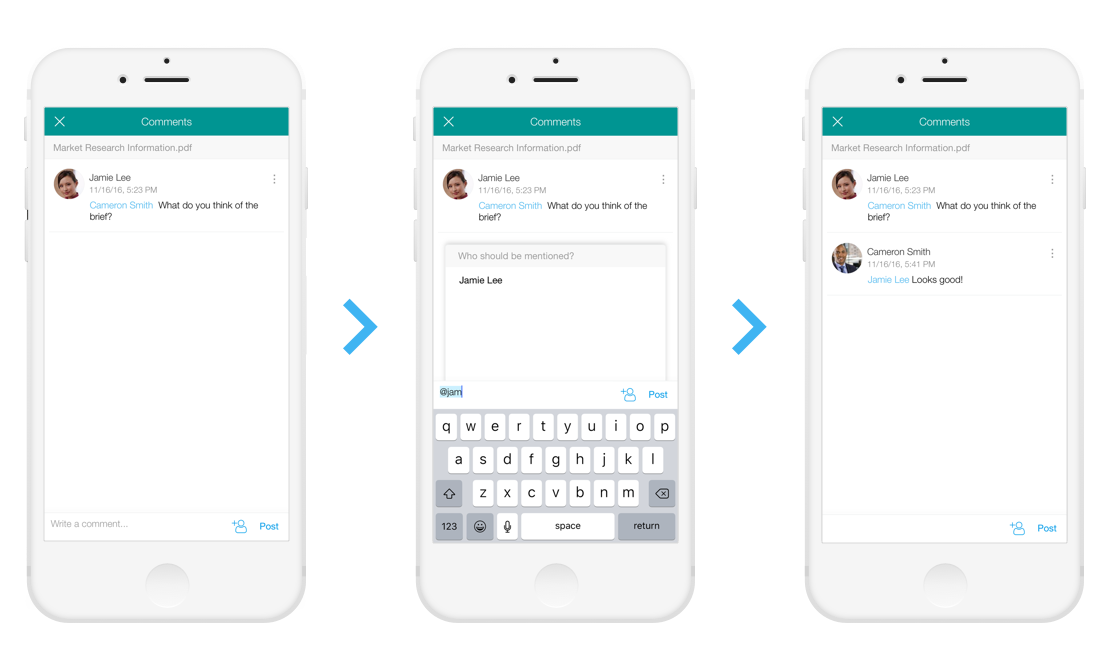 For Android: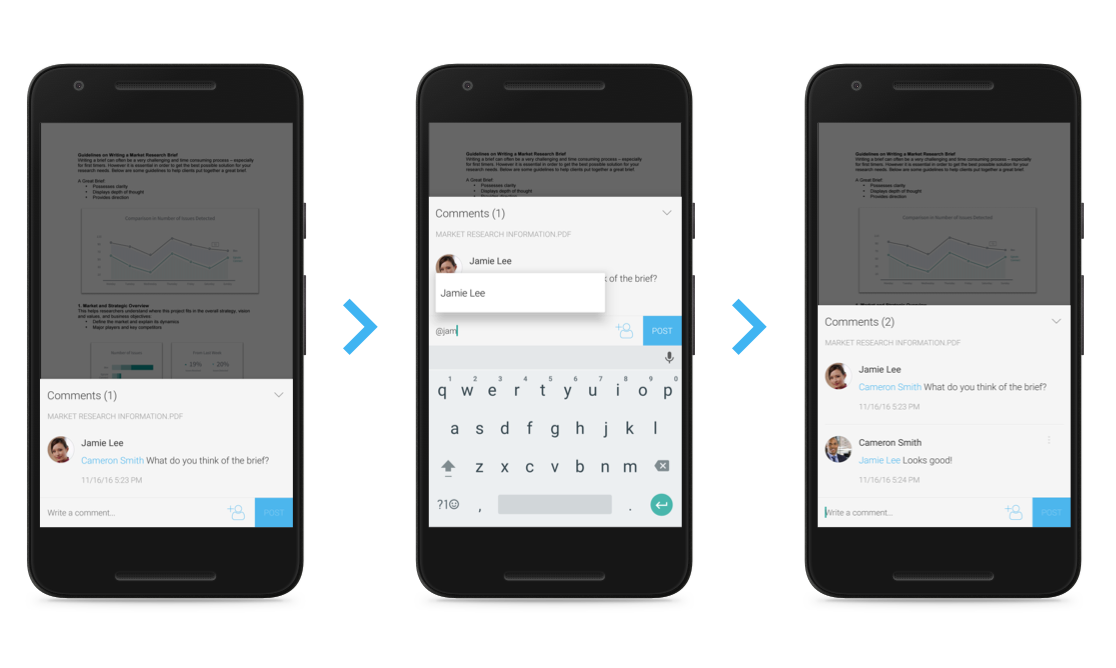 File Sharing
Quickly share a file with other Egnyte users on your domain who already have permission for the file. Mention them in a comment and your collaborators will receive an email and a push notification on their mobile device(s) (if enabled).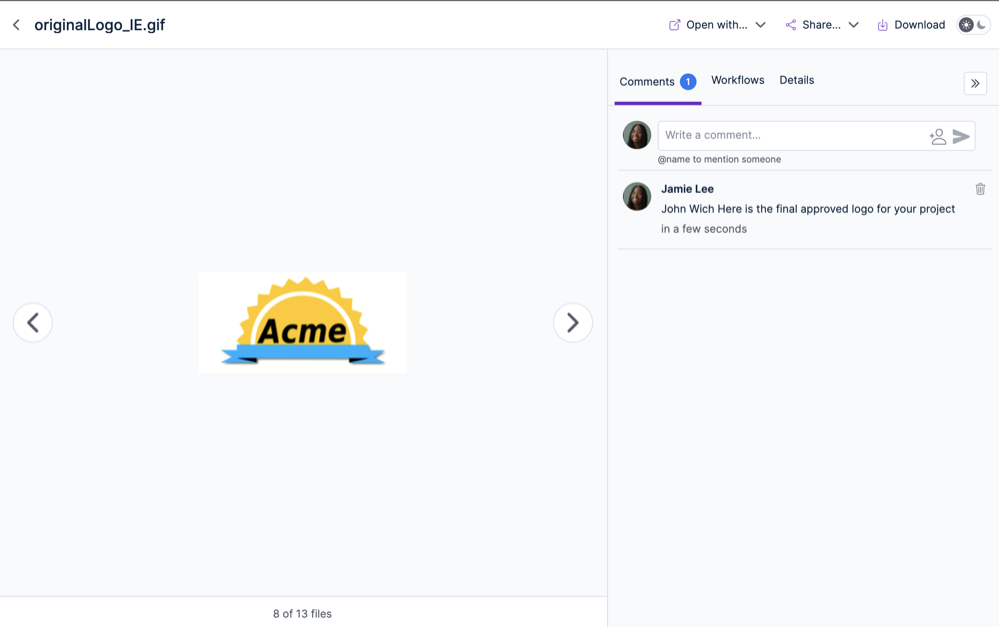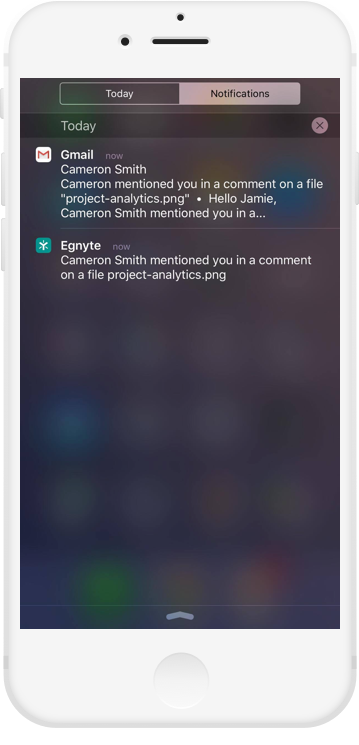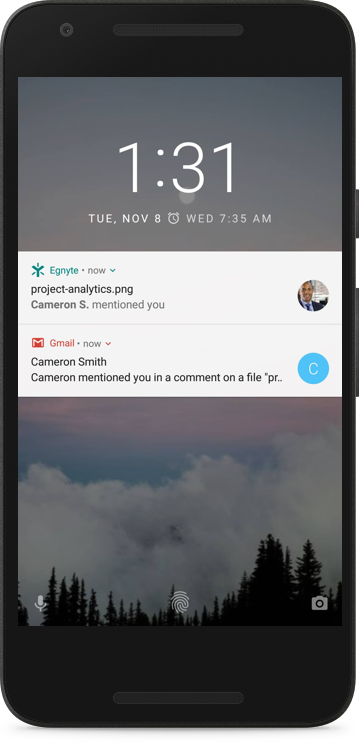 Another way to share a file with other Egnyte users on your domain who already have permissions for the file is to send a direct link. You can find this link in the details tab when you file preview an image. This link will work on the Web UI, iOS devices, and Android devices.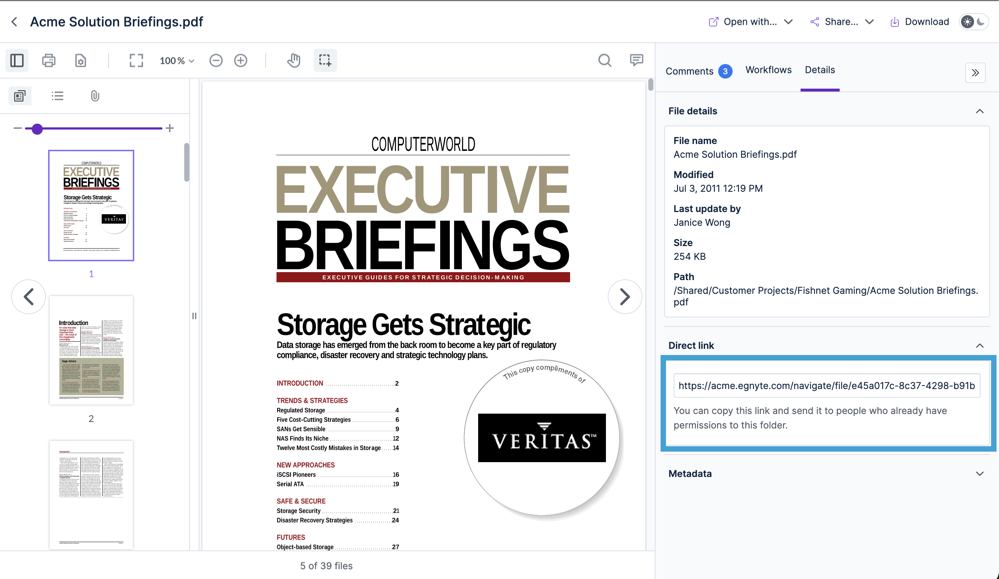 Request File Edits
Mention your collaborator with an instruction to edit a Microsoft Office file. Your collaborator can quickly open the file in the respective Office Online application on their desktop or mobile device, make edits, and the changes will automatically be saved back to Egnyte. For more information on the Microsoft integration with Egnyte, please refer to this article on the Helpdesk.


For WebUI: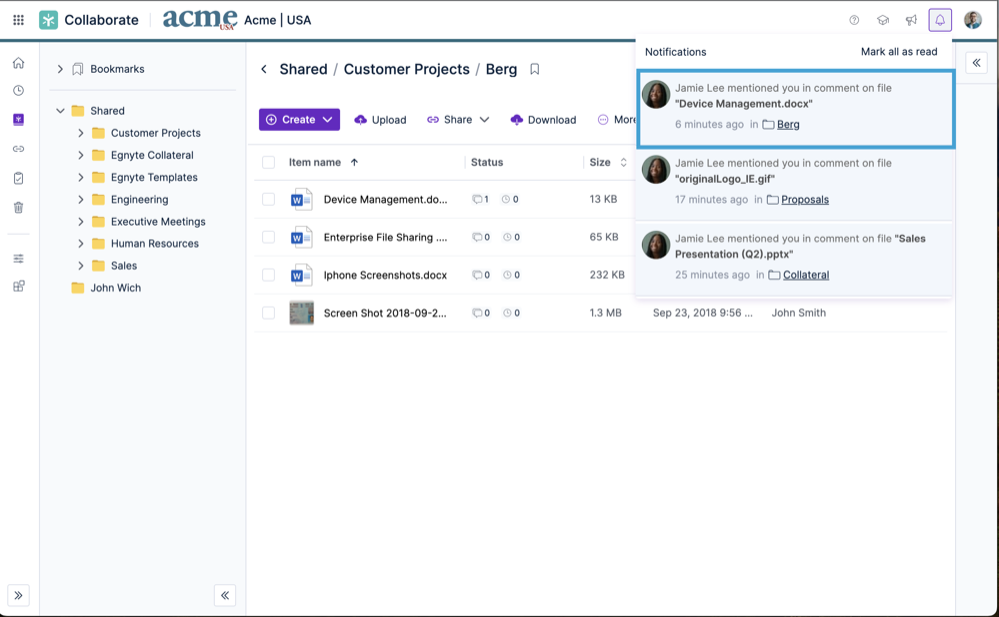 For Mobile App: