Release Date: November 20, 2023 Secure & Govern 20 Release
Secure & Govern - Mobile Notifications
Mobile push notifications are now supported for Secure & Govern Issue and Sensitive Content alerts. Now Issue and Sensitive Content alerts can be configured to support the following notification configurations:
Email Only
Mobile Only
Email & Mobile
The Egnyte Mobile App must be installed on a user's device to receive the Secure and Govern notifications. You can download the Mobile App from here
By default, mobile notifications are unchecked for existing alerts. However, permitted Secure & Govern users can modify existing alerts to support mobile notifications.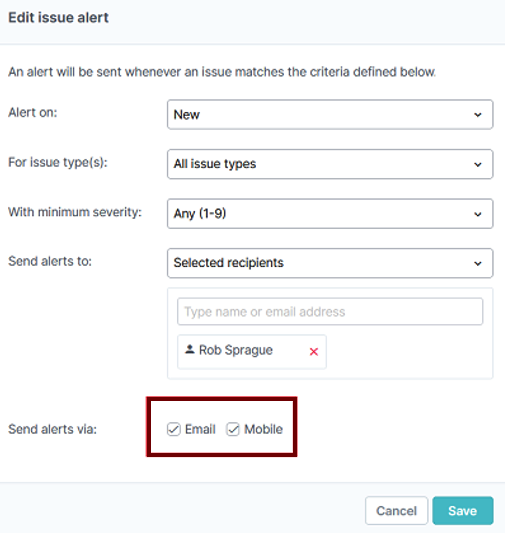 For more information on setting up Secure & Govern alerts, refer to Setup Alerts
For more information on Egnyte's Mobile App, refer to Mobile Overview