Setting up email alerts allows you to react in real time to new issues discovered within your content sources. To set up alerts, navigate to the Alerts sub-tab in Settings.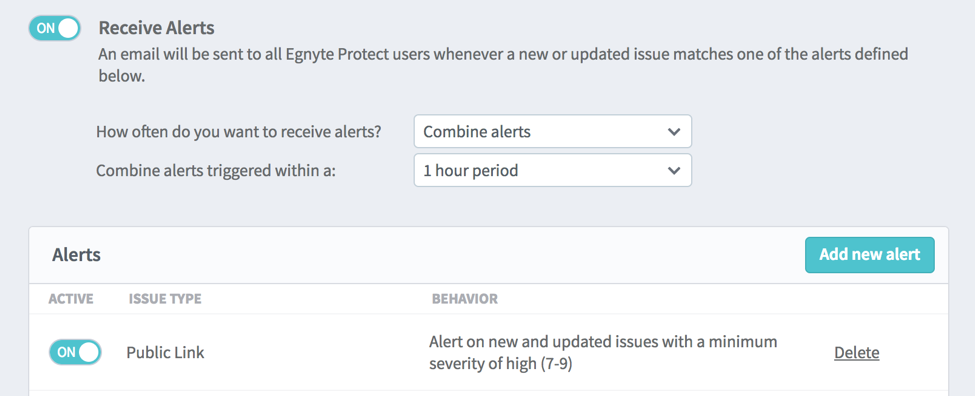 Click on the "Add new alert" button to add an alert.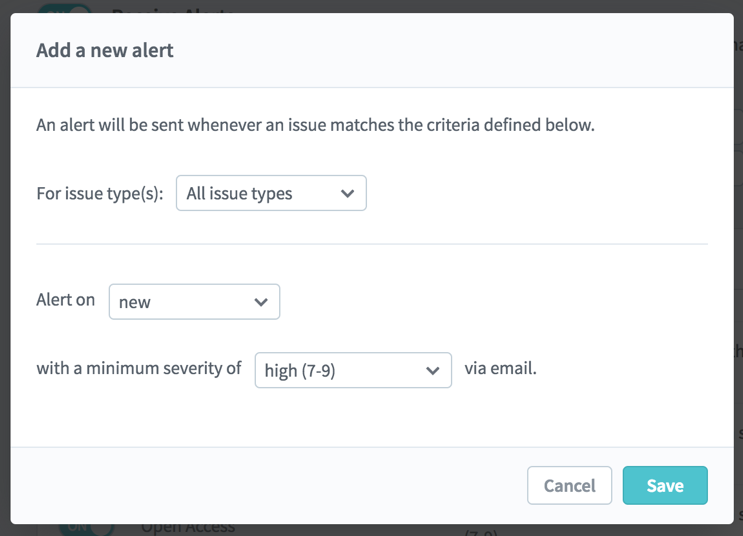 You can choose to be alerted on all types of issues or just specific ones; on new or also updated issues; and can set a minimum severity threshold.
If you want to receive alerts in a periodic digest, rather than in real time, choose the "Combine alerts" setting along with your desired digest interval.