Preview-only links prevent recipients from downloading a file, printing it, or copying/pasting its contents. This makes them a great option for sharing content when you need to tightly control what your recipients can do with it.
Create a Preview-Only Link
Users can find the setting to restrict downloads for a link by clicking Change Link Options after opening the sharing dialog.
If the file is password or DRM protected, Egnyte is unable to access the file and thus the preview function fails. It's advised to not send preview only links for password or DRM protected files.
Select No under the drop-down labeled Allow Downloads? to make a link preview-only.
Users will only see the option to restrict downloads for file links only. However, there is a Beta program for folder links, see more details here.
Before emailing or copying the link, you can adjust other options and determine who will be able to access it.
Keep these details in mind when creating a preview-only link:
With the exception of audio and CAD files, you can create a preview-only link for any file that can be previewed in the WebUI. This includes Office files (e.g. Word, Excel, PowerPoint), PDFs, images, OpenOffice files, source code, and many other formats.
If you or your recipients access a preview-only link immediately after it is generated, you may see a message that the link is still being prepared. Just wait a few minutes if this happens and then refresh the page — your content should be ready.
Preview-only links are subject to the same file size limitations as other previews in the Web UI.
View a Preview-Only Link
When viewing a preview-only link, your recipients will be able to rotate the preview, zoom in or out, or jump to any page in the document.
Preview-only links will also work from a mobile browser. Link recipients can do things such as pinch to zoom and swipe to view the next page of the document.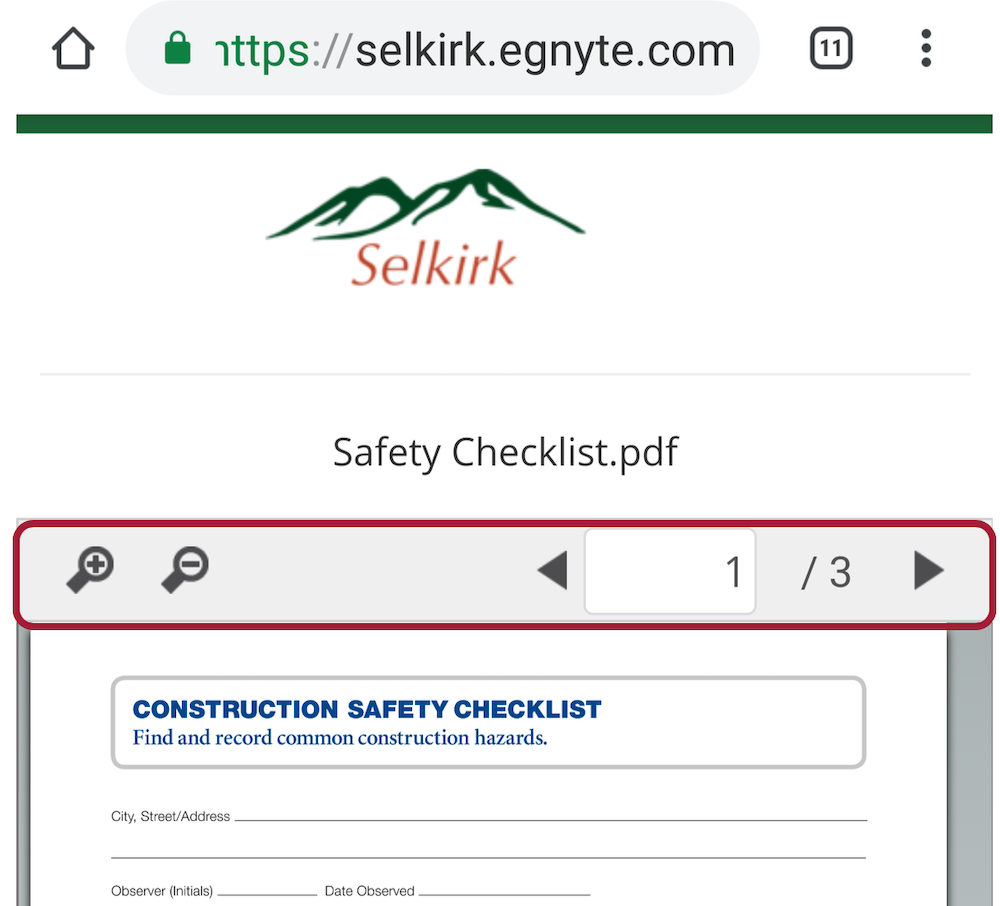 These options ensure that recipients of preview-only links can browse the shared content efficiently even though they cannot download it.