Overview
When a user opens a file using the Egnyte Connect Desktop App, the file is automatically locked in the cloud to prevent users from overwriting each other's changes. Other users who attempt to open or edit the file will receive a notification that the file is locked for editing and can still view the file in read-only mode. The file locking mechanism also reduces the chance of conflicts occurring.
Example
An example of the file locking mechanism is shown below:
1. When a user, Jason Smith, opens a file from the Desktop App, it is locked in the cloud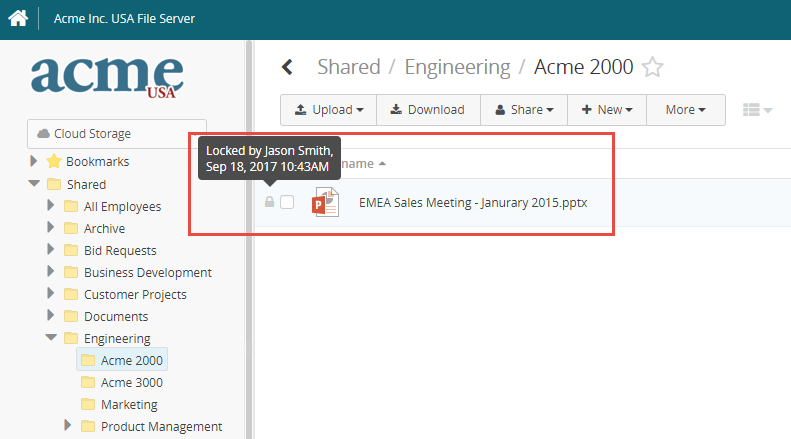 2. Whenever another user attempts to open the same file from the Desktop App, they are notified that the file is locked for editing by Jason Smith. They can still open the file to view its contents but will not be able to edit the file.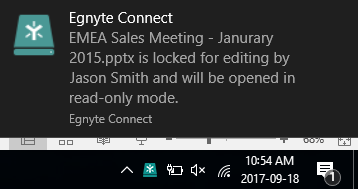 Unsupported Applications and Files
The automatic locking mechanism is not supported for applications which immediately close a file after its contents are loaded into memory. Though a user would see the file as open in such applications, the Desktop App would receive a notification from the system that the file was opened and immediately closed. In such cases, Egnyte's conflict detection mechanism would still be able to detect conflicts between multiple users.
The following file types and applications cannot be supported with the file locking mechanism due to the behavior described above:
Adobe Illustrator (.ai)
Adobe Photoshop (.psd)