File locking keeps data safe from accidental overwrites when multiple people try to work on a file simultaneously. We'll cover how Egnyte handles file locking, how to see who locked a file, and how Admins and folder owners can manually unlock files.
If you use the Office Online or Google integration, you'll still be able to use the co-authoring function if the person opened the file through the integration.
Skip Ahead to...


Lock a File
There are two ways in which files can be locked within Egnyte. The first is an automatic file lock that occurs whenever one person has opened a file utilizing the Desktop App or WebEdit. As long as the file remains open, other users will not be able to edit or delete the file.
The second way to lock a file is to manually lock the file via the web interface, using the file action menu to lock the file.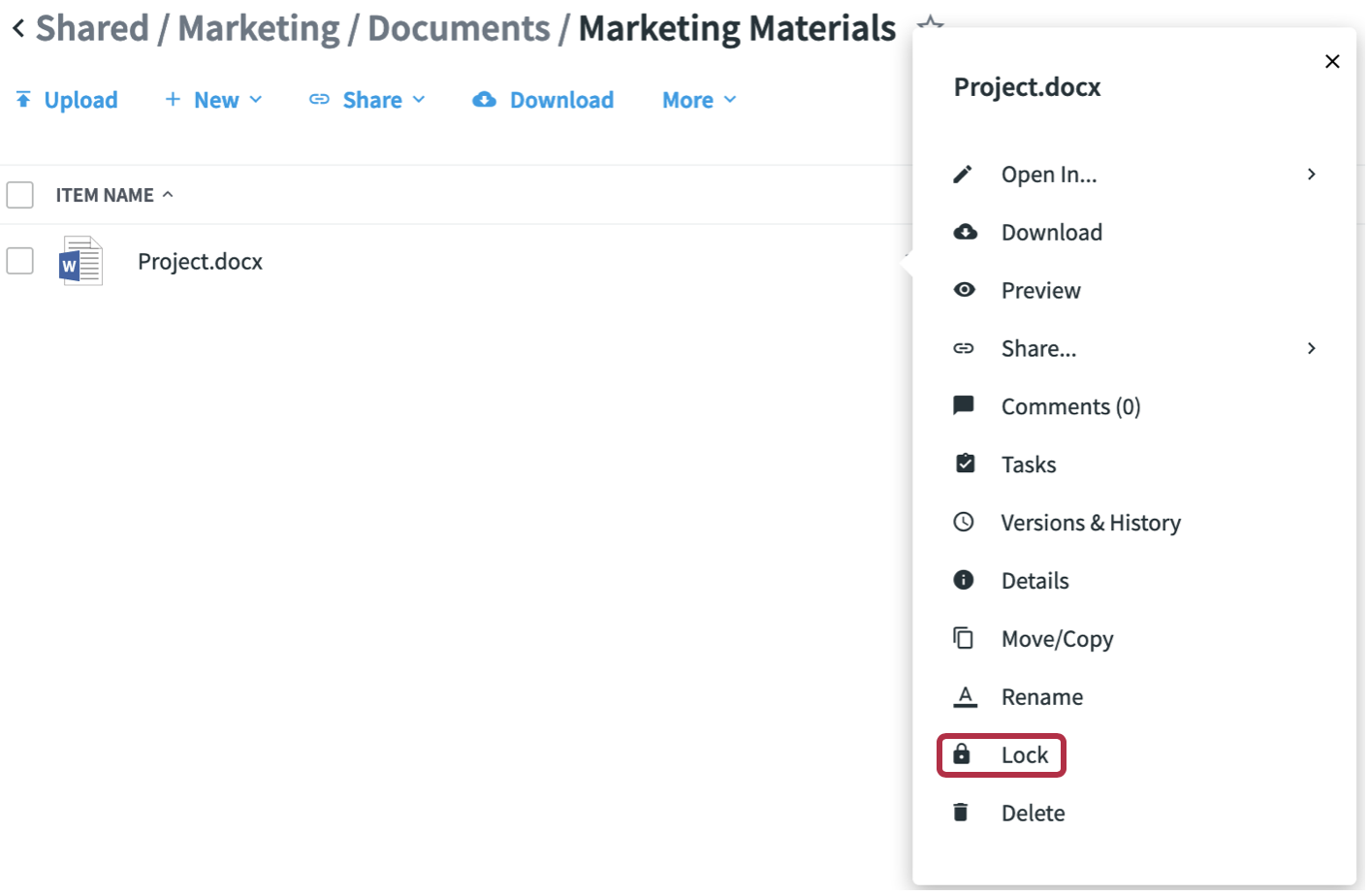 A locked file will show a lock icon, and moving your cursor over the lock icon will reveal who locked the file and when it was locked.

Locked files may be previewed or downloaded, but may not be renamed, moved, or deleted. Users may not upload new versions of a locked file.
These rules do not apply to Admins or users with the "Owner" permission on a folder, who may manually unlock any files in that folder.
Unlock a File
An open, locked file in the Desktop App or WebEdit will unlock automatically once it is closed. For files that were locked manually through the web interface, the user, an Admin, or a folder owner must unlock the file manually.
If a file is not unlocked manually, the lock will be automatically removed in 7 days.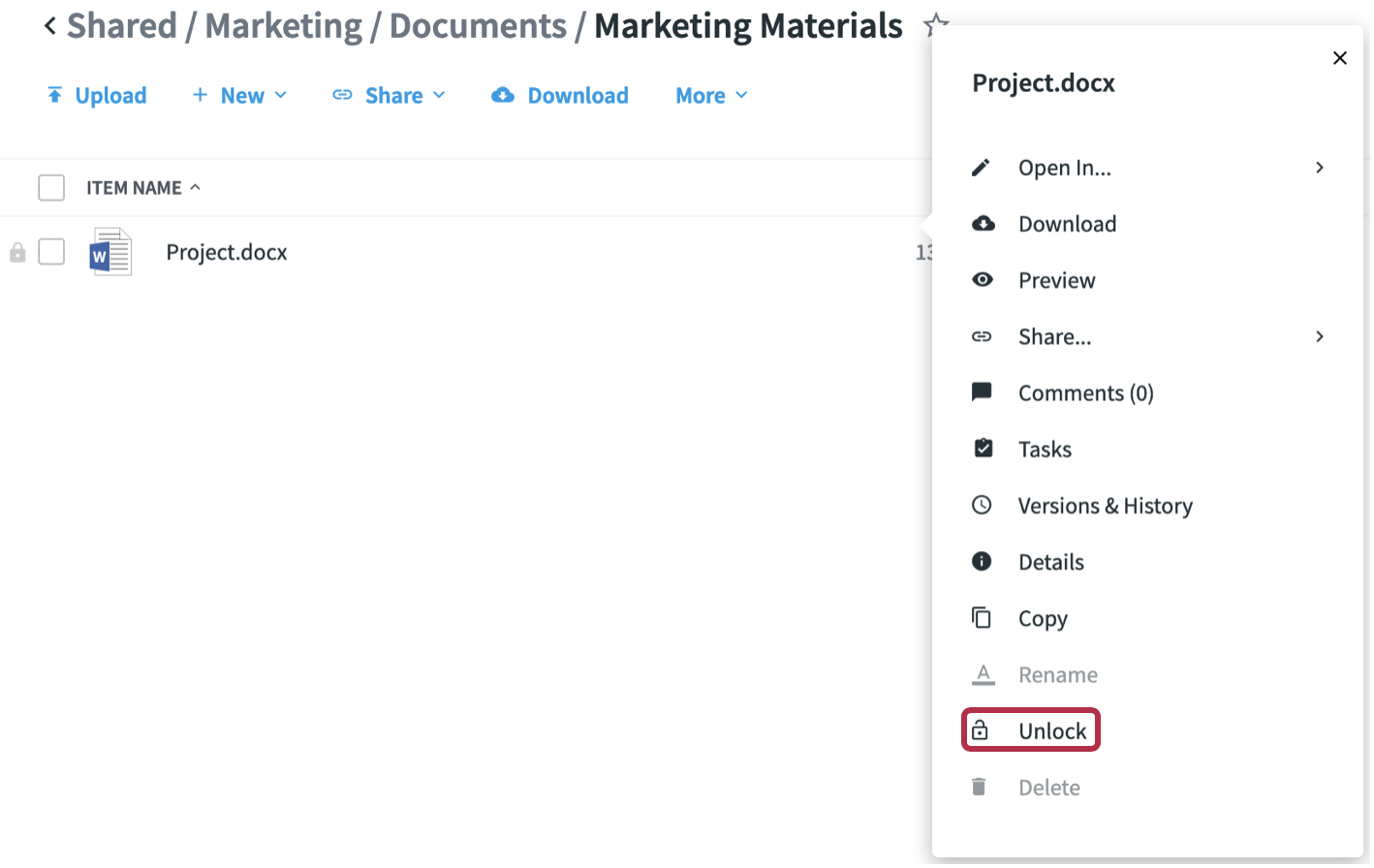 Lock Summary Report
Administrators and Power Users that have been provisioned with the can run reports role can use the Lock Summary Report to view all of their domain's locked files. Learn more about the Lock Summary Report here.