Egnyte Secure & Govern makes it easy to view the actual text within each file that matched a content classification policy. When you drill down into a file from the sensitive files list, you can see the fragments of sensitive text along with the corresponding matched patterns, such as Social Security Number or Credit Card number. The sensitive information is highlighted within the text fragment and can be automatically copied into the clipboard.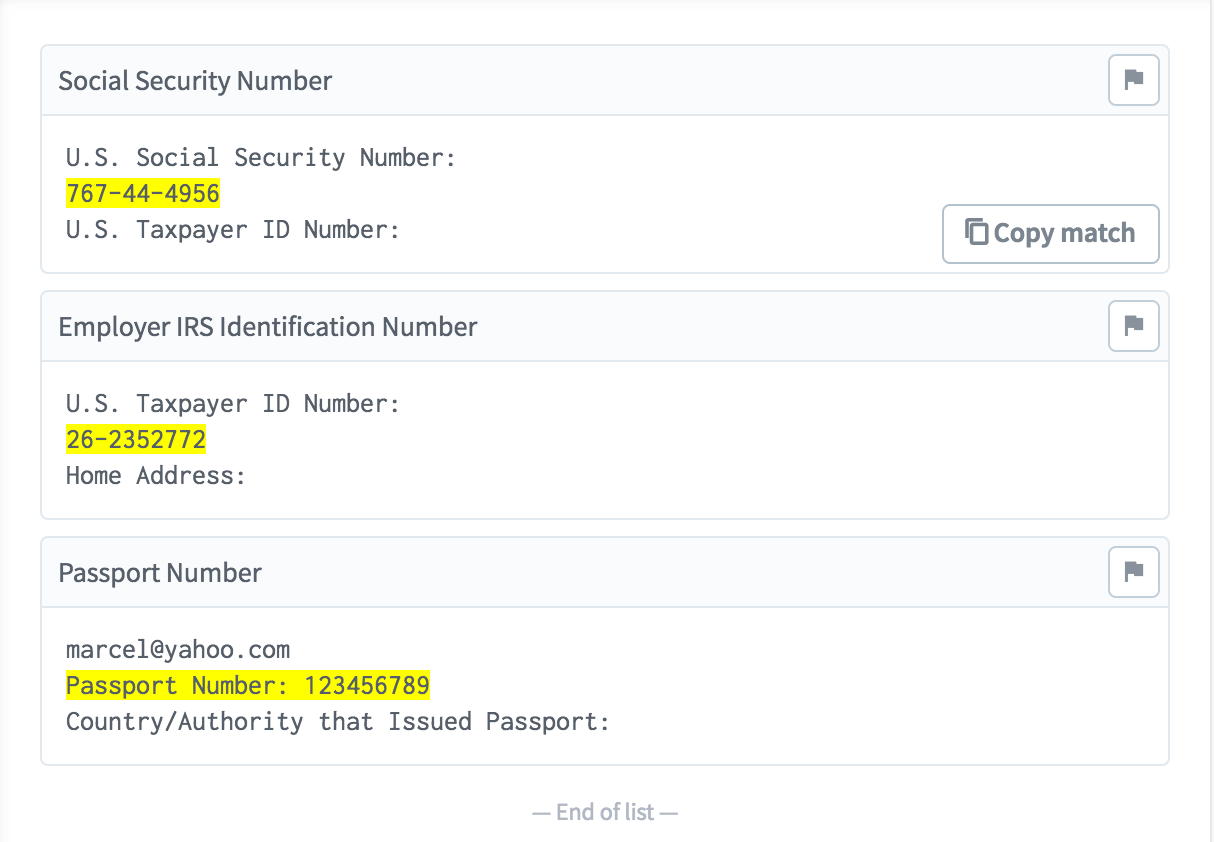 A sensitive file can have multiple versions (for Egnyte Connect sources) and each version may have different pieces of sensitive information. If a file does have multiple versions, you can view the sensitive content in each version of the matched file using the version drop-down. Only those versions which contain some sensitive content will be available from the drop-down.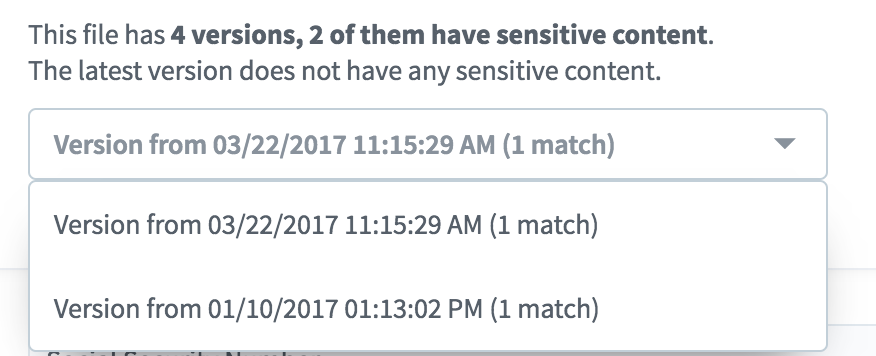 You can also filter the list of sensitive content fragments in each file version by the matched pattern, such as Social Security Number of credit card number, from the pattern drop-down.