With the introduction of Document Labeling, users will be able to configure a labeling capability within Egnyte Secure & Govern to define labels for files in Egnyte content sources using the Content Classification system. These labels will then be written as metadata to the identified files and that metadata can then be used by other functions within the Egnyte system, such as searching in the Collaborate Web Interface.
How to Use Document Labeling
Go to the Document Labeling tab in your Secure & Govern Settings page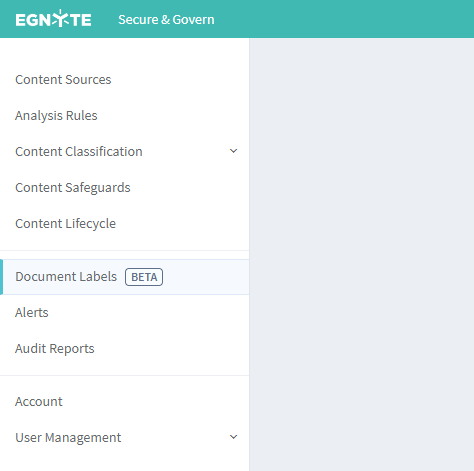 Click Add new Label to begin the label creation process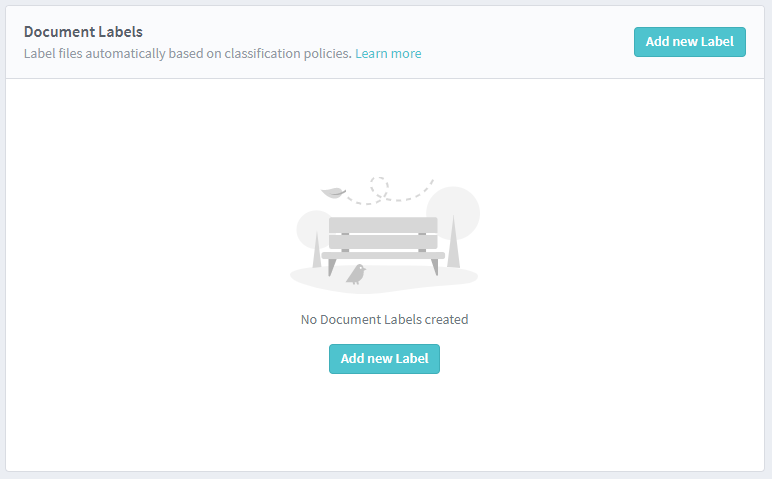 Define a Label Name (this is what will be written to the Metadata), a Description for the label and then search your active Classification Policies to assign which policy matches should label files. Click Add next to the policy selector to add the policy. You can add multiple policies if desired.
Click Add in the top right corner to save your new label and have it begin labeling documents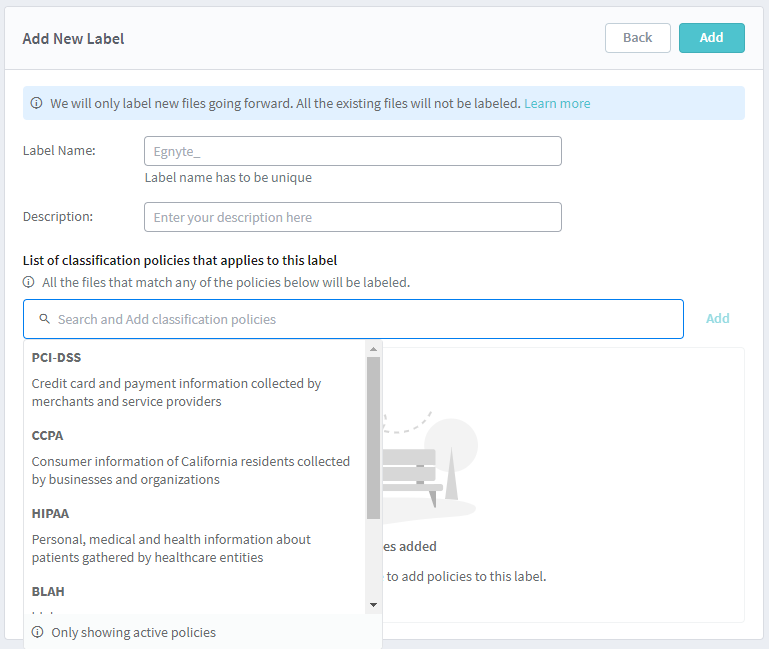 After creating your labels, you can view how many files have been tagged by each label and see the status of each label in the main Document Labels view.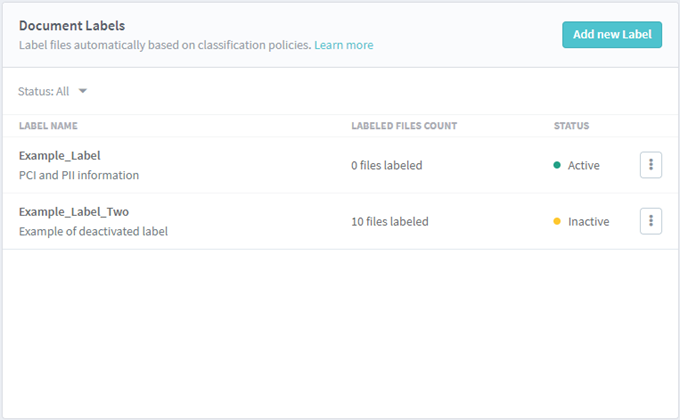 Also within the Document Labels view, you can Edit, Delete or Deactivate any existing labels via the Options button next to each label.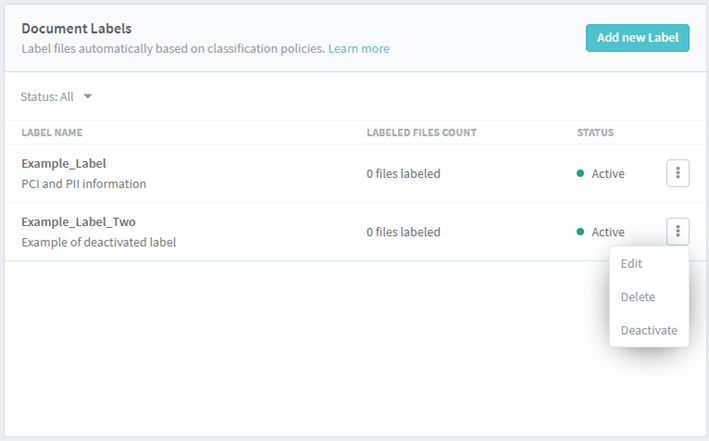 Deleting a label will remove the metadata tag from all files that have been tagged.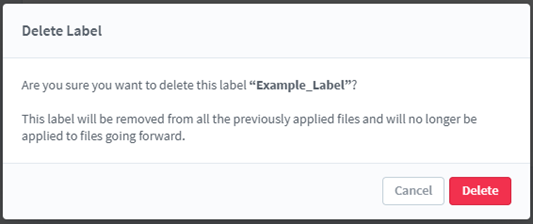 Deactivating a label will stop any new files from being tagged but will leave any existing metadata tags in place.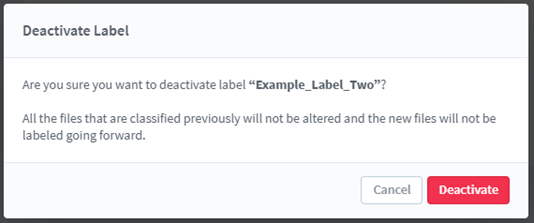 How to Find Labeled Documents in Collaborate
Go to Search -> Advanced Search -> Metadata Search then select Document Labels as the metadata section.

For any label you want to search on, select the checkbox for that label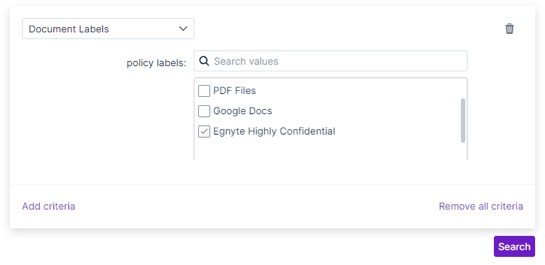 Failed Labelling Errors
In some cases, labeling may fail (unsupported versions of MS Office Doc and Encrypted files are examples). When that happens, there will be an indication in the Document Labeling list for any document label that has files that could not be labeled. You can download an error report from the menu options for a specific label that contains a list of the files that failed to be labeled.

How to view/use document labels outside of Egnyte
For Microsoft Office documents (Office 97 or later) and PDF files, document labels are written to the file's custom properties when it is downloaded from Egnyte. Those properties can then be used by other software (such as Microsoft Purview) to act on the files. Egnyte Professional Services can be engaged to assist with integration with 3rd party software if needed.
Custom properties in Word document: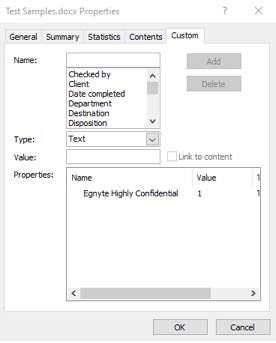 Custom properties in PDF file: