Audience
Any user of the Migration App.
This product is currently in Beta. We invite any Customers interested in joining the Beta program to engage Egnyte Professional Services for consideration.
How do I troubleshoot the Migration App if my migration status appears to be paused?
This can happen if the CMMAgent has aborted due to memory constraints on the host system. Download the Migration Report and look at the summary section to see if a migration command has aborted for any reason.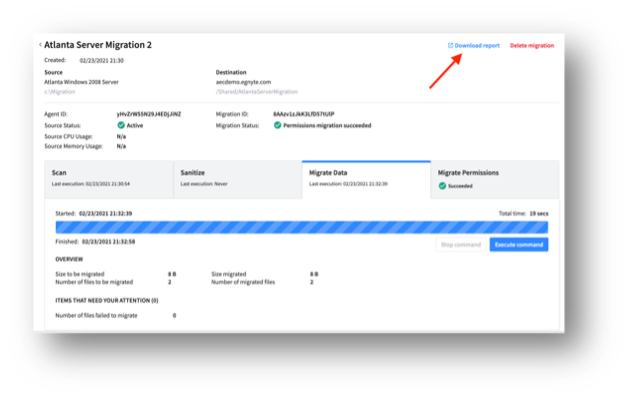 As a workaround, you can create a new migration job with the same source and destination paths and migrate the data to the destination.