Authentication Types
Egnyte supports three types of authentication:
Egnyte - authentication with Egnyte credentials.
SSO - authentication with a Single Sign-On provider like Azure, Okta, AD FS, etc.
AD - authentication with Active Directory Domain Controller. 
Users can have different authentication types. Authentication can be set up in account settings.
This article focuses on the last authentication type - AD.
Prerequisites
Your Domain Controller should be exposed to the Internet. Our recommendation is to limit this exposure to the following:
Ports:
636

3269

- only if you use a global catalog
Please do not use non-encrypted ports 389 and 3268 in production mode.
IPs for firewall whitelisting:
Location
Default IP Subnet Address
West Coast

162.216.251.0/24

35.236.56.251

34.94.215.52

34.94.100.159

East Coast

162.216.252.0/24

34.85.149.135

34.150.210.15

34.85.245.110

Europe

162.216.250.0/24

35.190.199.51

104.155.27.98

34.78.25.130
Scenarios
Two basic scenarios cover most cases.
Scenario 1: There is only one BindDN specified, and all users in Active Directory have the same domain in their UPNs.
Example of users UPNs:
user1@acme.com
user2@acme.com
user3@acme.com


Scenario 2: There are multiple BindDNs specified, and users in Active Directory have different domains in their UPNs.
Example of users UPNs:
ACME.us\User1
ACME.eu\User2
ACME.uk\User3


Navigate to Security and Authentication settings and enable LDAP authentication: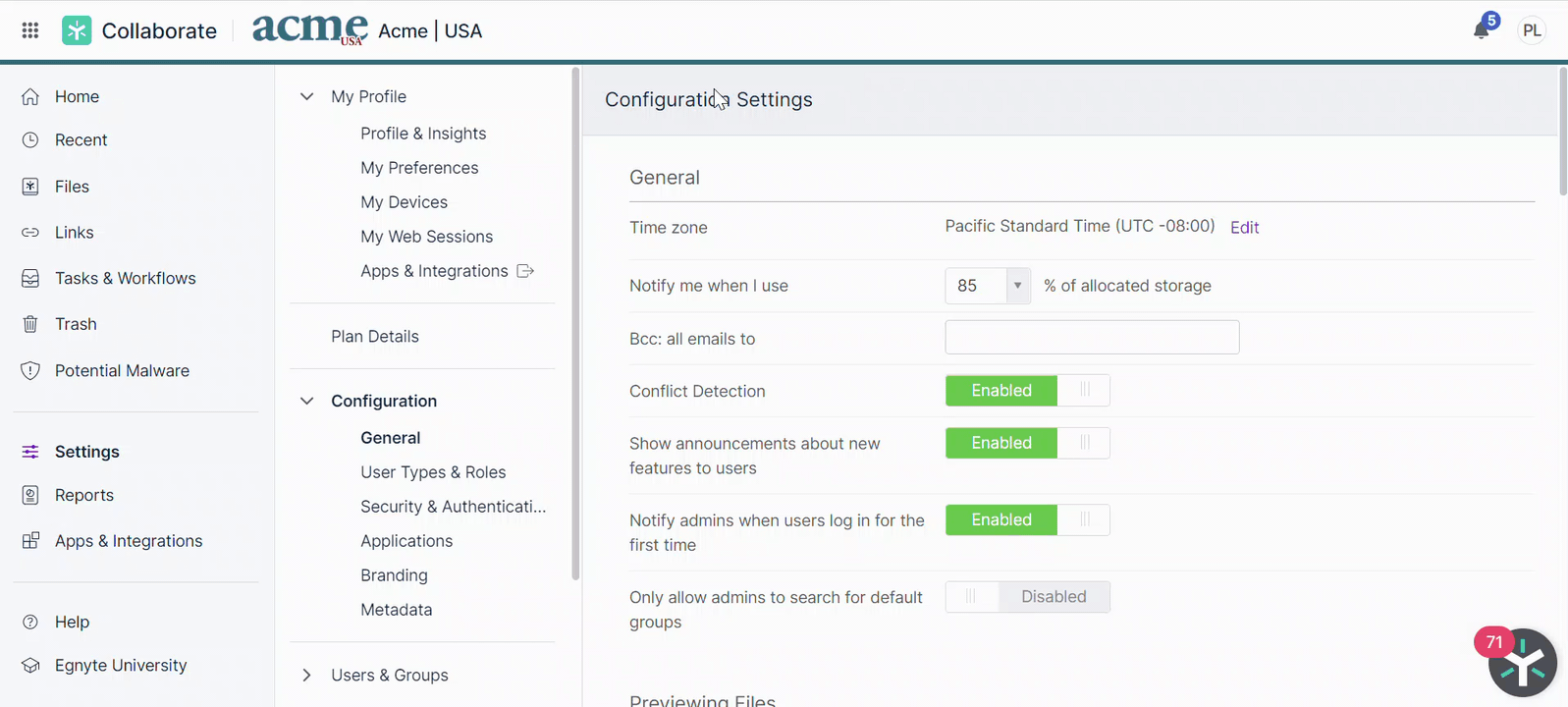 Scenario 1:
Fill in all fields with your data and credentials, as shown in the examples.
Please remember to test your settings before saving.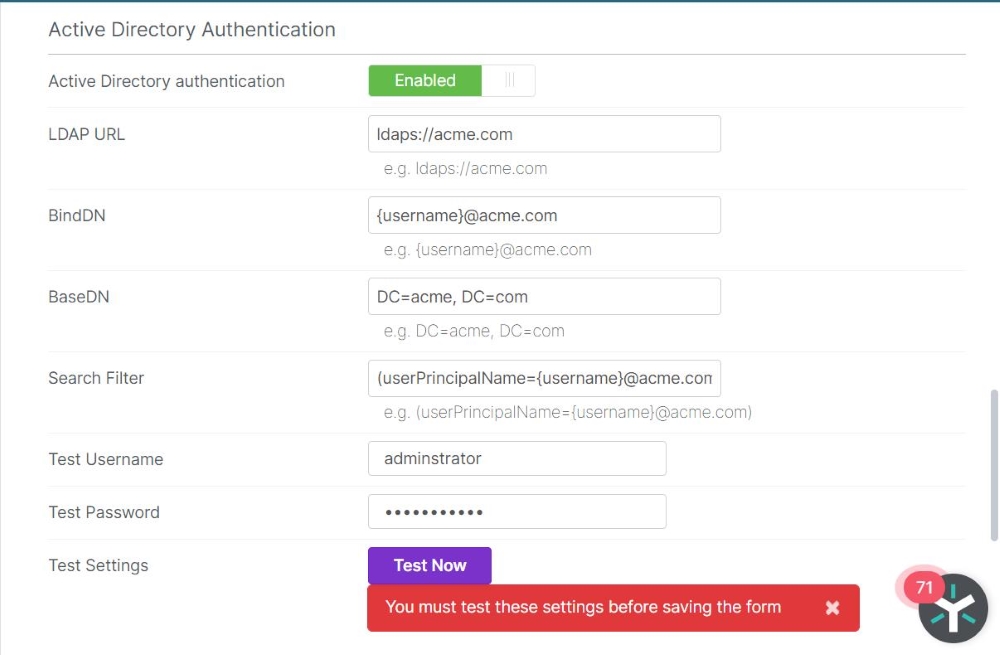 Scenario 2:
By default, multiple BindDNs are not supported; however, we can use prefix from pre-Windows 2000 format because it's usually the same for all users in our AD, e.g., ACME\user1.
Example configuration: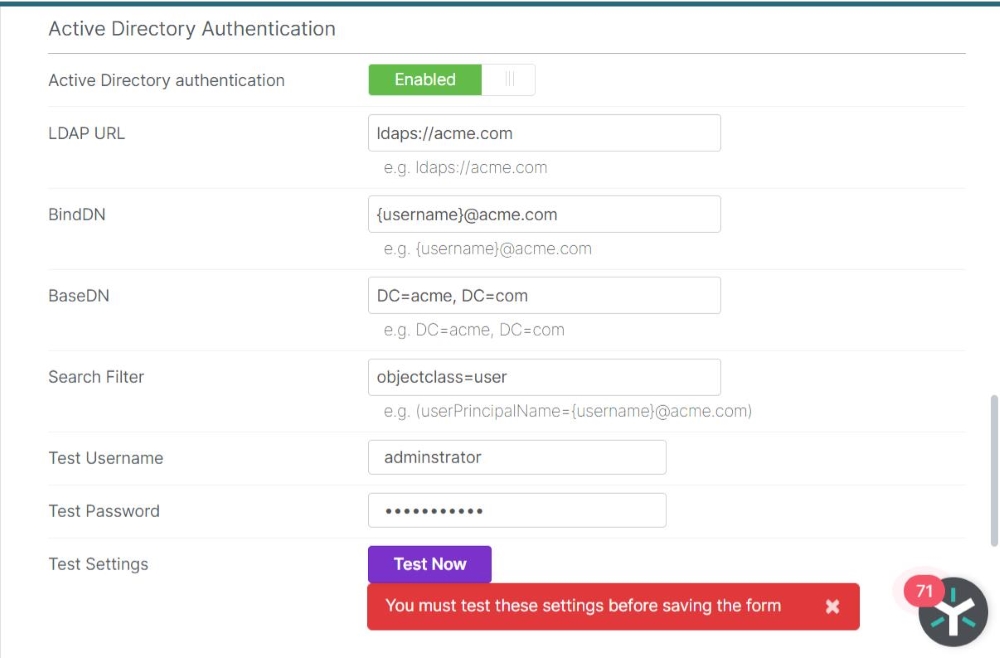 Additional Notes
ADKit does not sync passwords with Egnyte, so they are not stored in our databases.
During the authentication process, Egnyte

servers ask the Domain Controller for authentication via LDAPS protocol

.
Troubleshooting steps:

Check your credentials in your Domain Controller. 
Check if LDAPS is enabled and configured correctly in your AD.
Check if firewall settings are correct (if proper ports are open and if Egnyte IPs are added to exceptions).