Overview
Power Automate (Formerly known as Microsoft Flow), is a cloud-based software that allows users to create and automate workflows and tasks across over 220 applications and services without help from developers. Automated workflows are called flows. To create a flow, the user specifies what action should take place when a specific event occurs. Once a flow is built, it can be managed on the desktop or through an app on a mobile device. With Egnyte, users can create workflows with files stored in Egnyte when they are copied, created, deleted, or moved allowing do automate these processes.
Connector
The Egnyte Connector can be found in the Connectors section within the Power Automate website.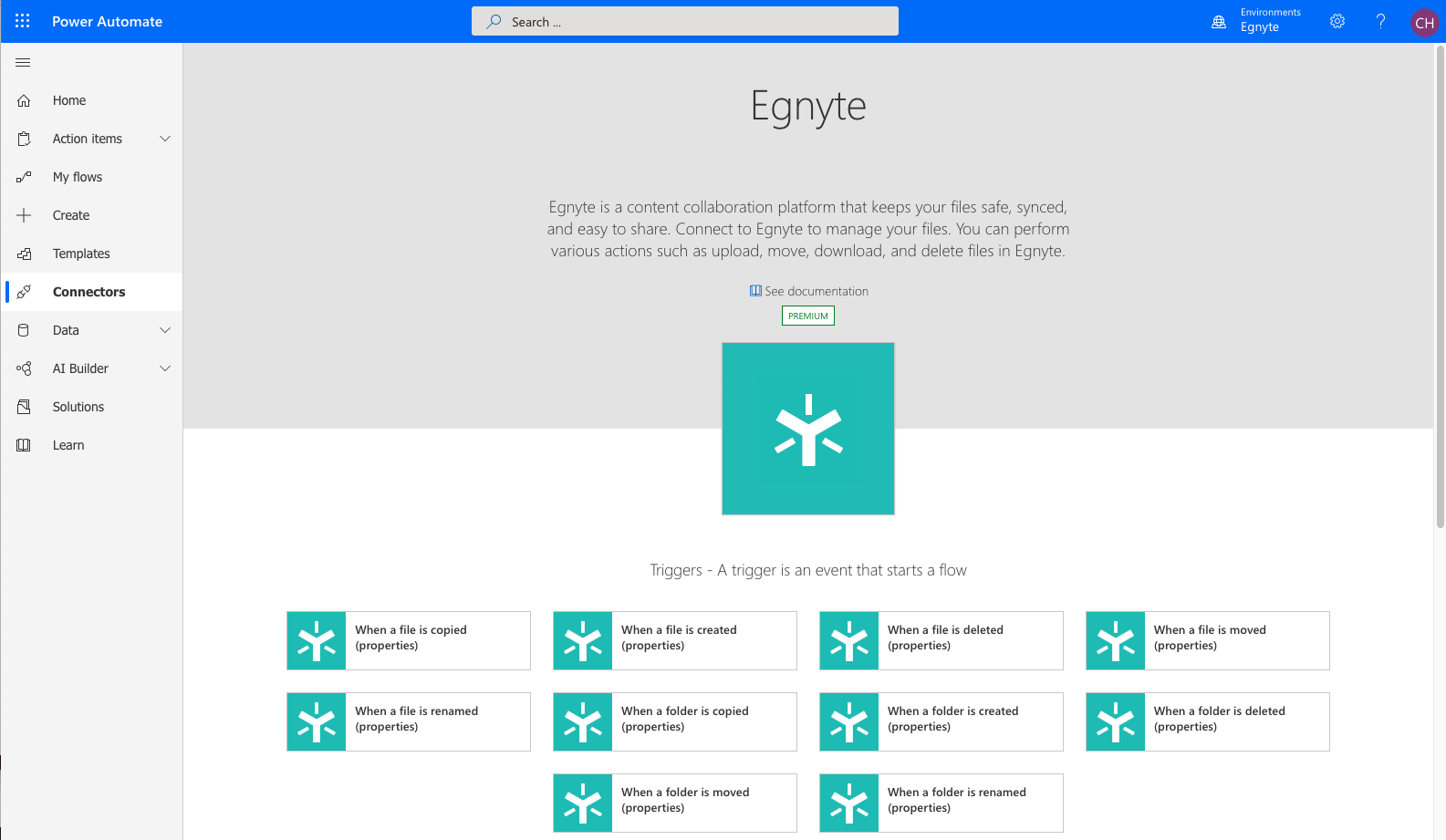 Triggers
The Egnyte Connector has 10 triggers to which to start your workflow within Power Automate. These are standard triggers to watch certain folders for a certain event to kick off your workflow. These triggers can start workflows within Egnyte or with one of the many other connectors in Power Automate. Build an Automated Flow with an Egnyte Trigger.

Actions
The Egnyte Connector has 27 different actions. The actions allow you to move, lock, or share a file within Egnyte. Use these actions in the different workflows within Power Automate.