Many of our customers rely on Microsoft Office to stay productive. Microsoft's Office 365 for Business subscriptions include Office Online, an online version of popular applications like Word, PowerPoint, and Excel. We'll walk you through how to add this integration for your entire domain or only selected users or groups.


Enable the Integration

An Admin User on your domain should navigate to Apps & Integrations in the Web UI. Then, hover over the Microsoft Office Online app and click Enable Integration. Choose the appropriate option from the Status drop-down and click OK.
Added for groups: Select up to 5 groups that will have this integration enabled.
Allowed for users: All of the users on your domain will be able to enable this integration if they choose.
Added for all users: All users on your domain will automatically have this integration installed.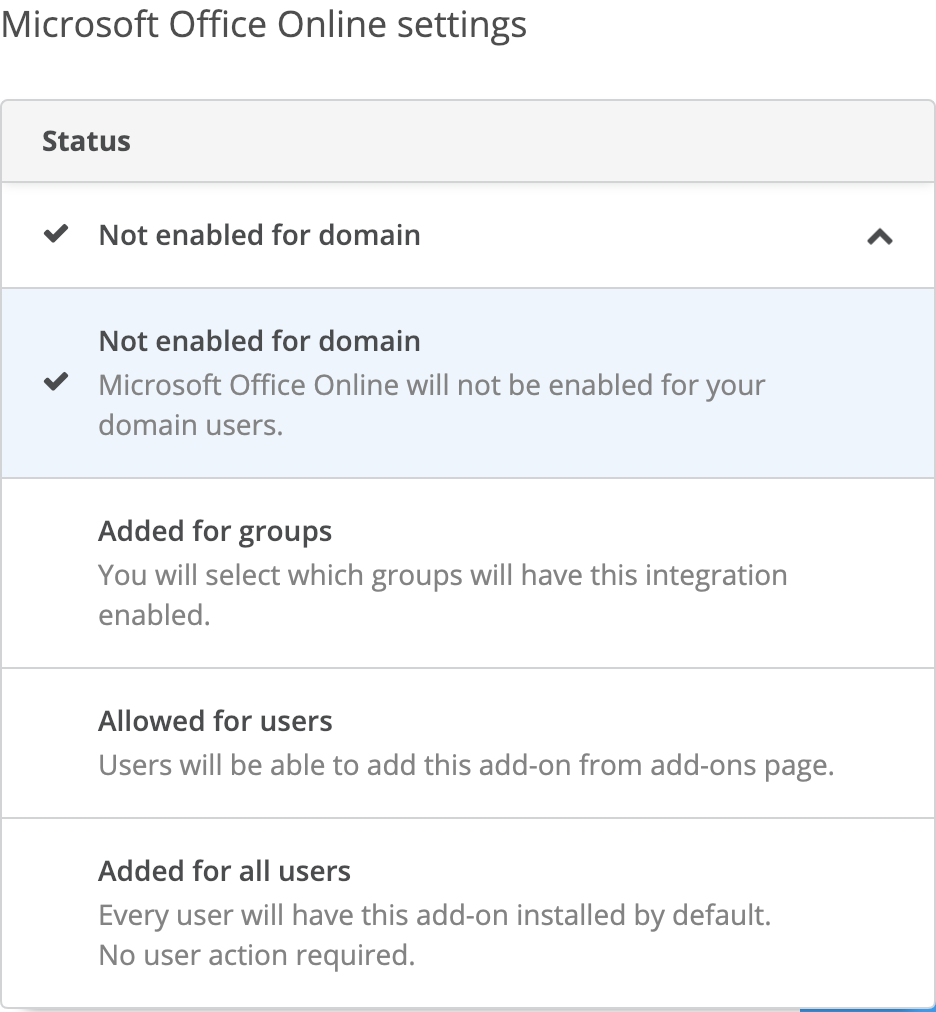 File Formats supported in MS Online are here
Next Steps
When you're ready to start using the integration, this article will show you how to create and edit files.