Adobe Sign enables you to quickly send documents for e-signature with intuitive and flexible web and mobile experiences. Now you can send documents for signature directly from Egnyte Connect. Once all parties have executed the document, it is automatically and instantly saved in the Egnyte Connect folder from which it was sent.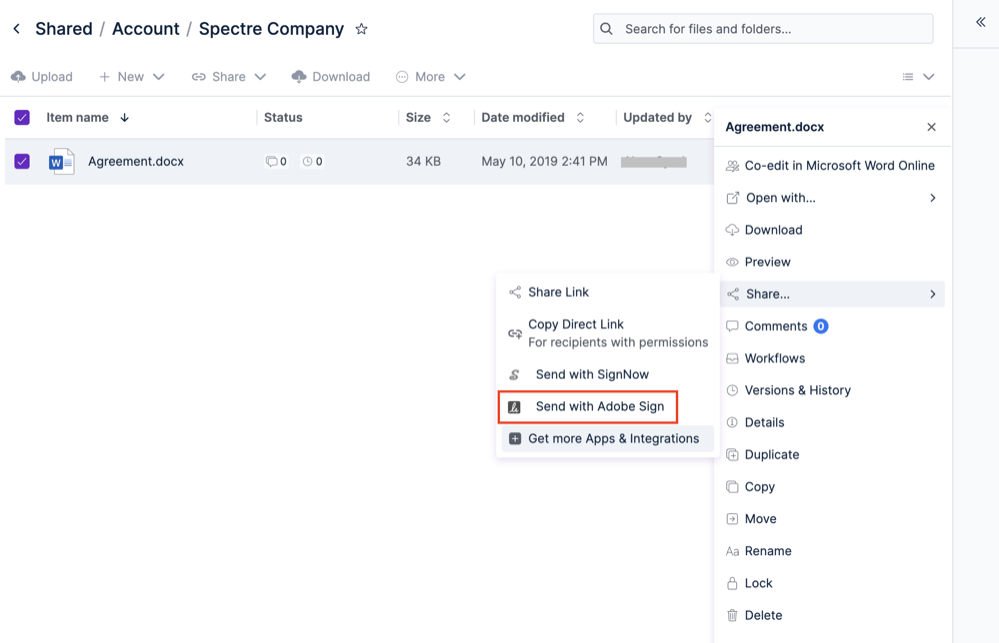 Next Steps
If you're ready to install Adobe Sign on your domain, the Configure Egnyte for Adobe Sign article will go through all of the steps an Admin User needs to take.
Once the integration is configured and connected, teach your users how to use Adobe Sign for Egnyte.
Limitations
The Adobe Sign license must have integrations available in order to work with the Egnyte integration.