If you have access to numerous folders within your company's Egnyte account, it can be hard to keep track of changes made to the files contained within them. Receiving email notifications for updates can help you keep track of these changes, but receiving notifications for all of the folders may make it difficult to focus on what's relevant to you.
Egnyte's folder notification feature lets you customize these folder notifications to work for you. You can receive updates about actions like uploads, updates to existing files, deletions, moves, copies, downloads, and previews.
We classify notifications as belonging to one of two types:
File additions, updates, and removals
File downloads and previews
Notifications
All Folders
If your account Administrator has permitted you to set your own folder notification preferences, you can modify notification preferences from the My Preferences page of the My Profile tab.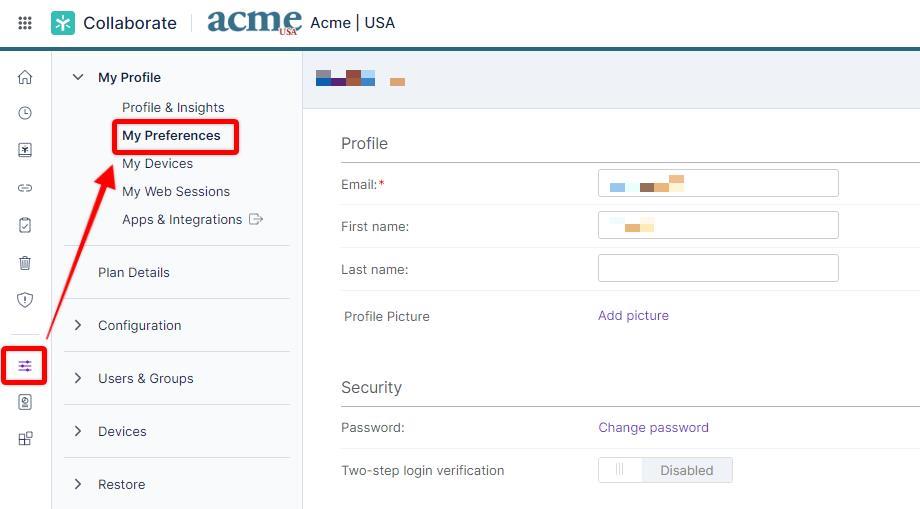 From here, you can configure whether notifications are enabled for all folders, only for chosen folders, or disabled entirely. Notification criteria and email frequency can also be customized in this area.
If you only want to receive notifications for specific folders, make sure to choose the for chosen folders option from the drop-down. We'll cover how to set up folder-specific notifications in the next section. Keep in mind that until you manually select the folders to receive notifications for, you will not receive any email notifications.
Pay special attention to the frequency option. This determines how often you will receive shared folder notifications. If you set the interval to every day, you will receive a single email each day with all of your shared folder notifications for that day. If you set the interval to every hour, you could receive up to 24 shared folder notification emails in a day.
Folder-Specific Notifications
To enable notifications for a specific folder, click the Folder Details & Options from the More drop-down at the top of the screen.


From here, select the Options tab to access the settings. From here, you can configure notification criteria for the chosen folder.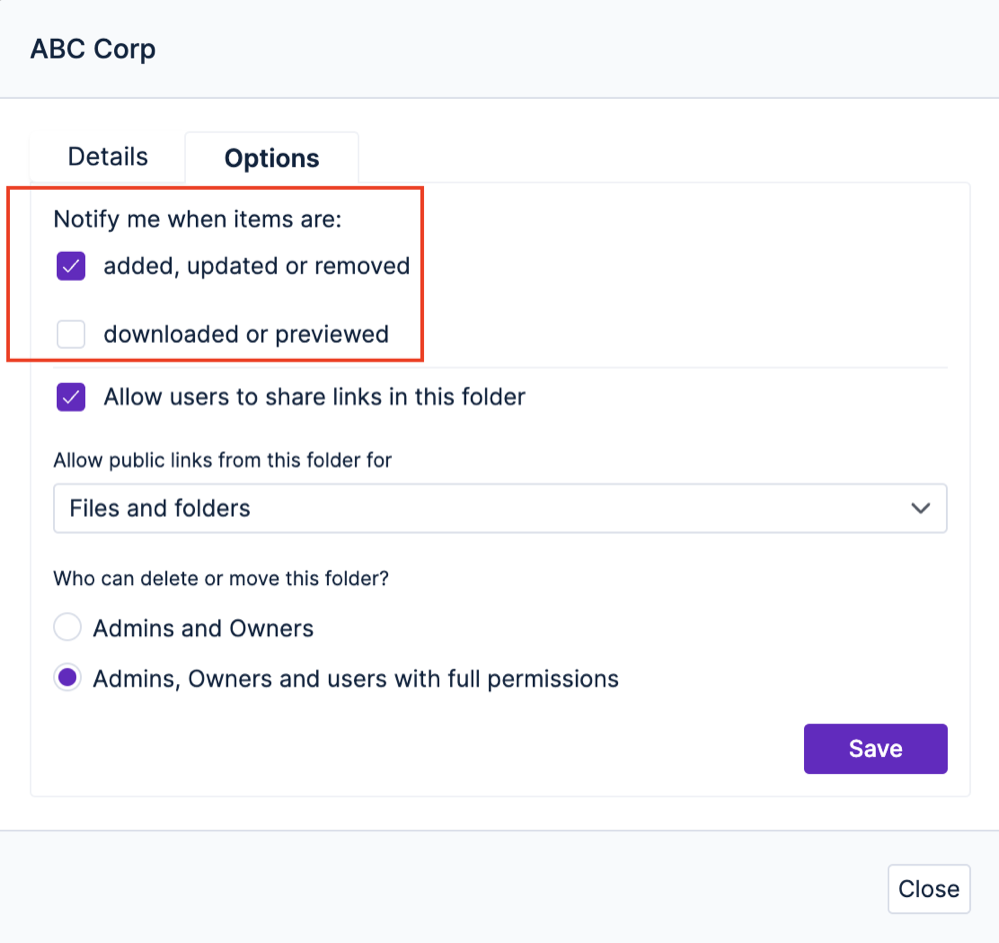 Remember, to enable folder-specific notifications you must select the for chosen folders option in the My Preferences section.
Sub-folders will inherit the notification policies of their parent folder, but these can be overridden.