Egnyte's folder notification feature lets you customize folder notifications to work for you and your end-users. Notifications can be set to inform users of different actions like uploads, updates to existing files, deletions, moves, copies, downloads, and previews to content within the folder.
We classify notifications as belonging to one of two types:
File additions, updates, and removals
File downloads and previews
Admin Users can set an account-wide notification policy, or allow users to customize these settings themselves.
Settings
To access these settings, click on the menu, select Settings, and open the User Types & Roles section from the left side of the page.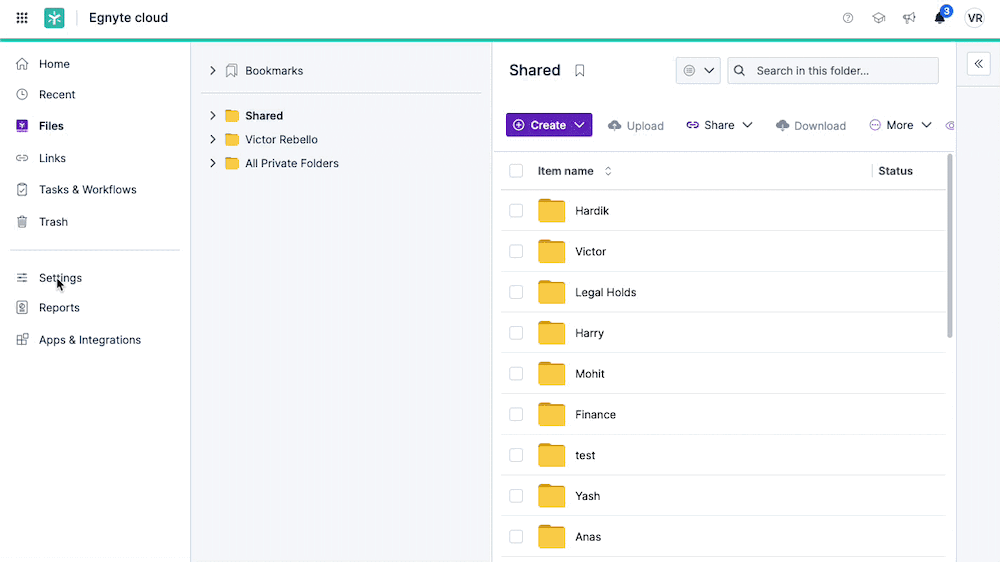 Notification policies are separated for Power Users and Standard Users.
From here, there are a few different options you can configure. If you want to allow your users to set their own notification policies, check the box next to users can override this setting. If you want all users of this type to have a single notification policy, disable the option and configure an account-wide policy. Keep in mind that this policy will apply to all Shared folders.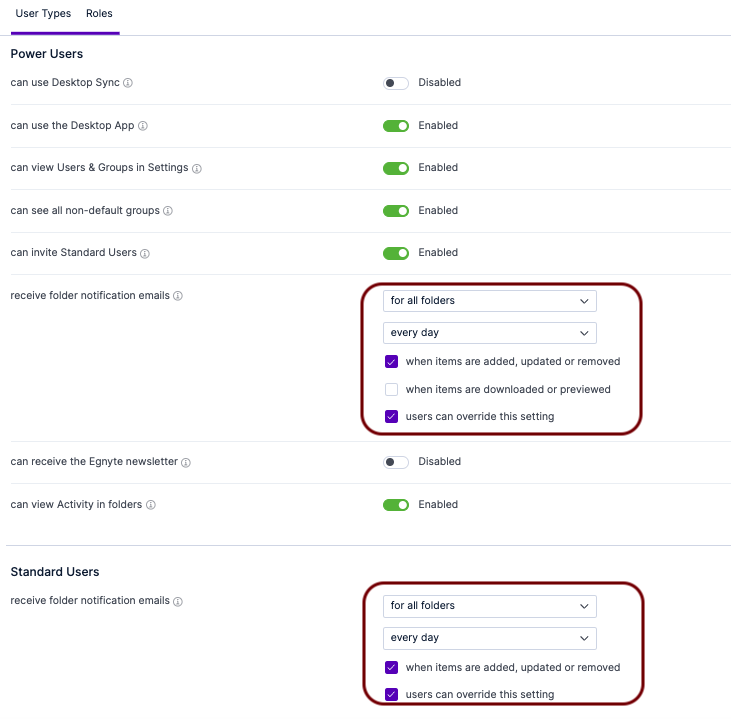 Pay particular attention to the frequency option. This determines how often your users will receive shared folder notifications. If you set the interval to every day, they'll receive a single email each day with all of the shared folder notifications for that day. If you set the interval to every hour, they could receive up to 24 shared folder notification emails in a day.
Additional Resources
Check out this article if you're looking for user-level folder notifications.