Egnyte understands how important support services are to ensure customer success. That's why Egnyte is committed to answering your questions and resolving your issues quickly and effectively.
Egnyte has worked hard to devise plan types to meet the varying demands of its customers. From small businesses to large enterprises, Egnyte has a product offering to suit your needs. Every Egnyte plan type comes with comprehensive customer support, but we also offer Premium or Platinum tiers for our Business and Enterprise plans. Find the right plan for your business.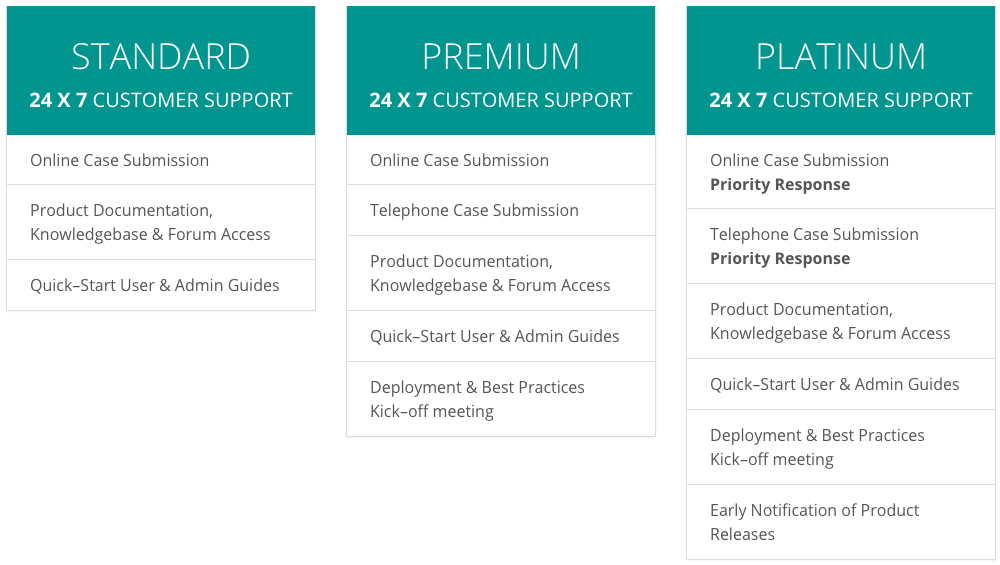 Which Support Plan Do I Have?
Egnyte administrators can log in to the web interface to determine or upgrade the existing Support plan. Click on Settings, then select the Plan Details tab.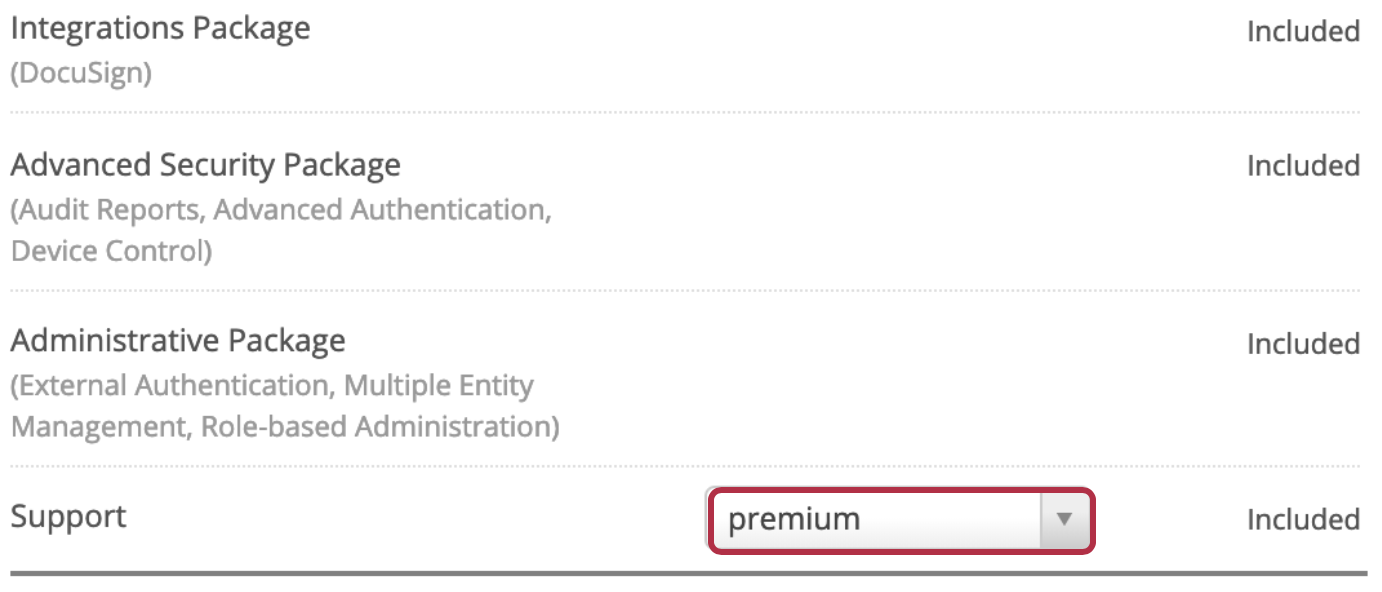 How Do I Upgrade My Support Plan?
If you would like to upgrade your current support package or plan type, make the change directly from your Plan Details page or contact us.
Please see the matrix below to identify which support package comes with your plan type and what upgrade options are available.