Egnyte iOS Mobile App v. 8.20 | Release Date: June 27, 2023
Project Dashboard
The Project Dashboard provides access to critical project information on the go. It is a powerful tool to visualize key project attributes such as the status and progress of projects, project location, start and end dates, address, and logo. The dashboard is seamlessly integrated into project folders, providing a centralized hub for managing and monitoring projects. Each project folder has its own dedicated dashboard for project-specific data that users can now view in the iOS app. The project dashboard is created automatically when a user creates a new blank project folder, uses a project template or marks an existing folder as a project within a domain that has the AEC add-on enabled.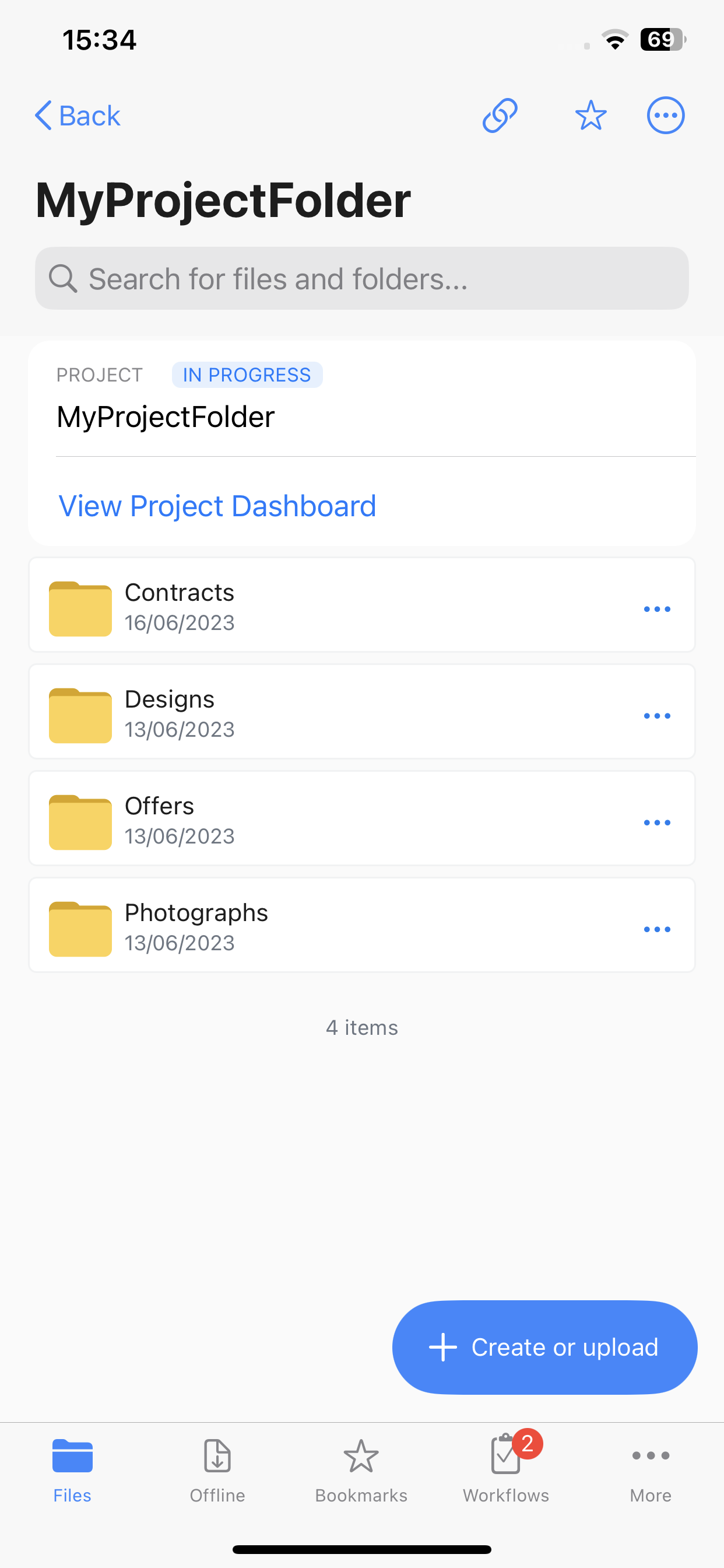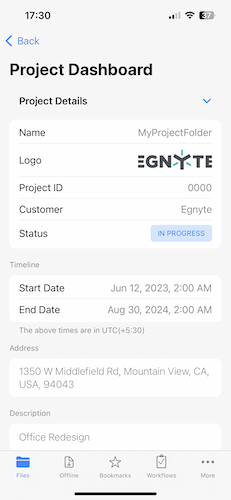 Project Folders can be created in the WebUI only but they can be accessed in the mobile app, too. Project Dashboard is only available on plans with the AEC Add-On.
Visual Redesign (Phase 1)
Version 8.20 brings a fresh and modern look to yet another application component revamped visually to enhance user experience, namely the More Actions Bottom Sheet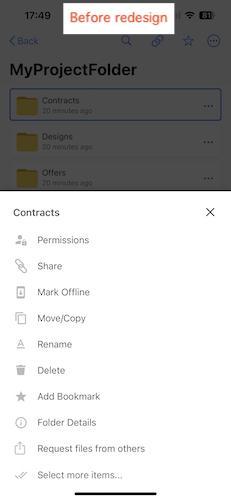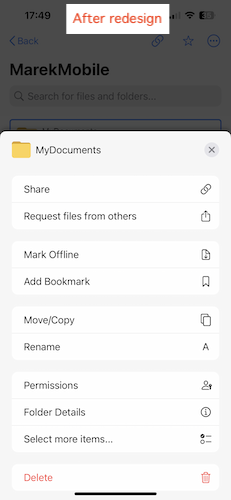 We believe that these visual enhancements will elevate the overall app usage and provide a visually appealing interface for our users' file management needs. Further design changes are being planned and will be added in the upcoming quarter.
Additional Information and Resources
Downloads
Go to Apple AppStore to download the latest version of the Egnyte iOS Mobile App (v8.20) or upgrade to the latest version on all your devices if you already have it.