Microsoft Office Online Preview for Egnyte gives users an elegantly integrated viewing experience for all their Office documents. This article covers how to add and use the integration, allowing you to preview supported file formats using the native Office Online viewer.
An Office 365 license is not required to use this integration. If you have an Office 365 subscription, check out the Microsoft Office Online integration to enjoy full viewing and editing functionality.


Adding the Microsoft Office Online Preview Integration
An admin user on your domain should enter the Egnyte App Store by clicking Apps & Integrations in the Web UI. Then, hover over the Microsoft Office Online Preview app and click Enable Integration. Choose the best option for your organization as described below.
Added for groups: Choose up to 5 different groups that will have this integration enabled automatically. This is the easiest way to add an integration for some users, but not all.
Allowed for users: This makes the integration visible to all users on the Apps & Integrations page; but, each user must enable the integration on their own.
Added for all users: This is the simplest way to deploy the integration to all users in your organization. This option makes the integration instantly available for all users.

Using the Office Online Preview Integration
To view files with Office Online Preview, simply navigate to your Egnyte Web UI and click the Office file link.


After clicking the file link, the document will launch within the Egnyte Web UI using the native Microsoft Office viewer.
Microsoft Office Online Preview has enhanced viewing capabilities for PowerPoint and Excel documents. For Excel, users can easily navigate, sort tables, copy text, and other simple actions without needing to open the file in edit mode.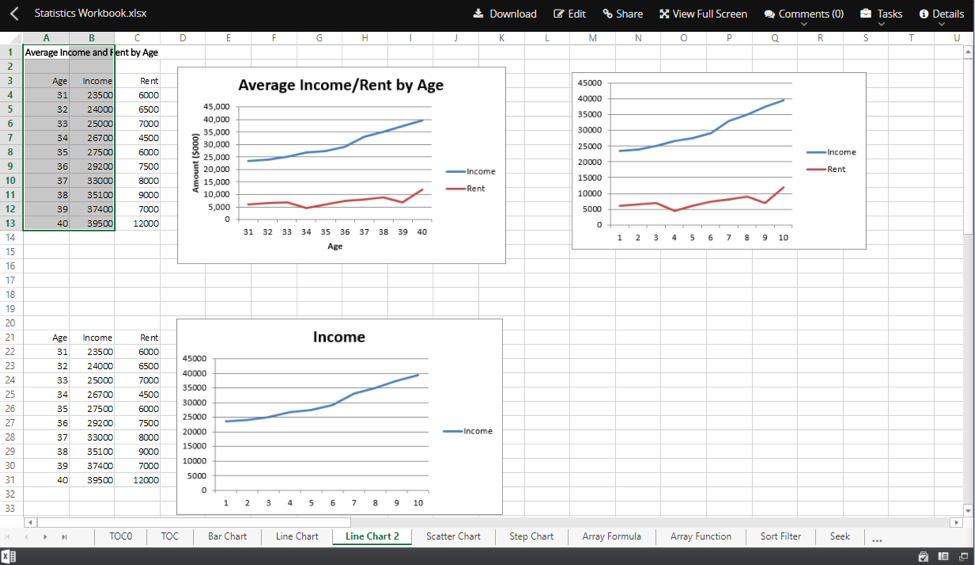 On PowerPoint, users can navigate slides and present decks within the preview window.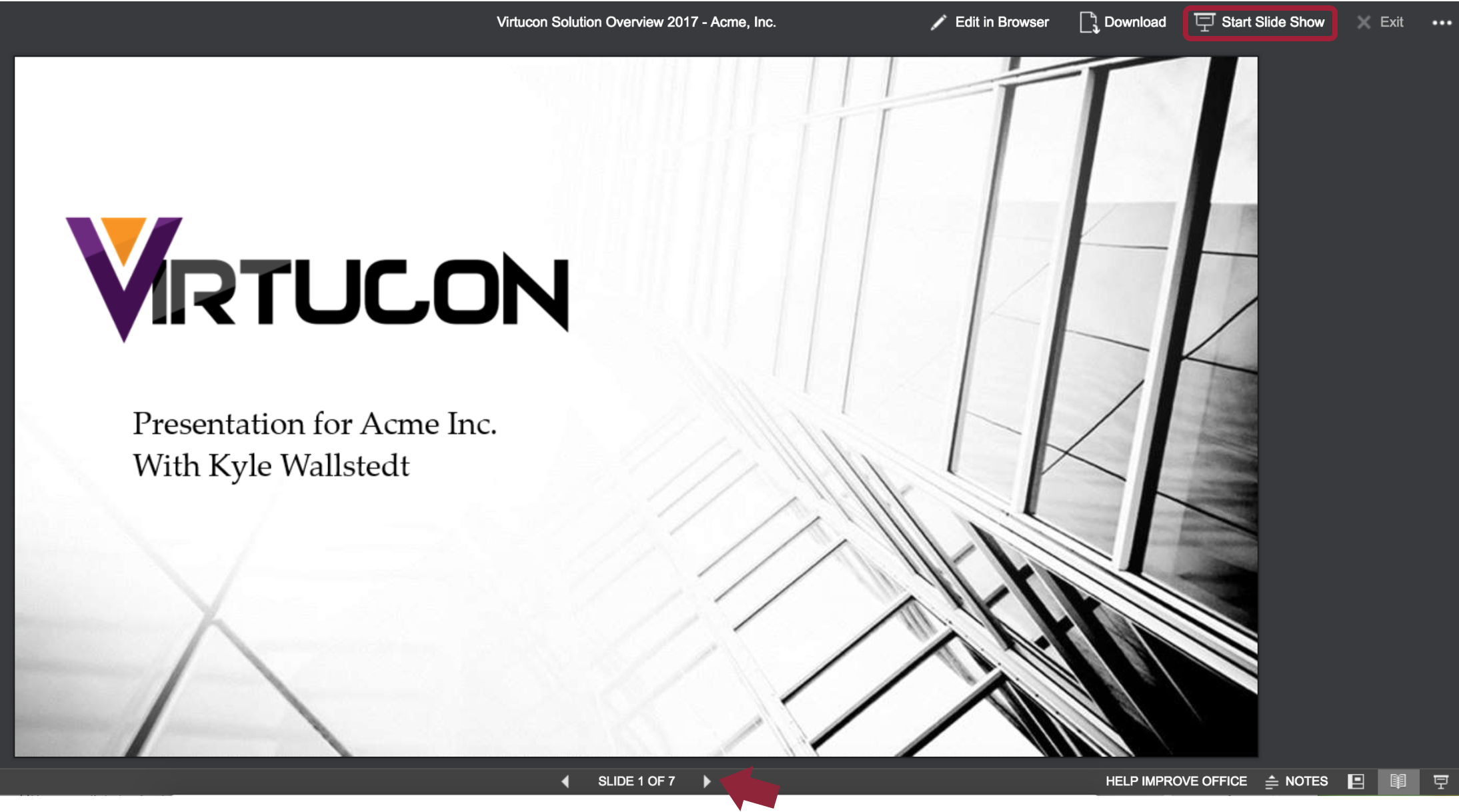 Office 365 Licensing Requirements
This preview-only integration does not require an Office 365 license to use. To edit files, you must have a valid Office 365 for Business subscription. More information on Office 365 for Business licensing is available here.