What is a standard user?
A standard user is typically a user outside of your organization. Typical standard users include contractors, partners, and clients.
What permissions can a standard user be granted?
Administrators and Power Users (if enabled) can grant folder permissions to standard users. Standard users will have access to upload and/or download content, depending on the permissions given. Keep in mind that standard users are outside of your organization and should not be given access to sensitive data.
What is the difference between a standard user and a power user?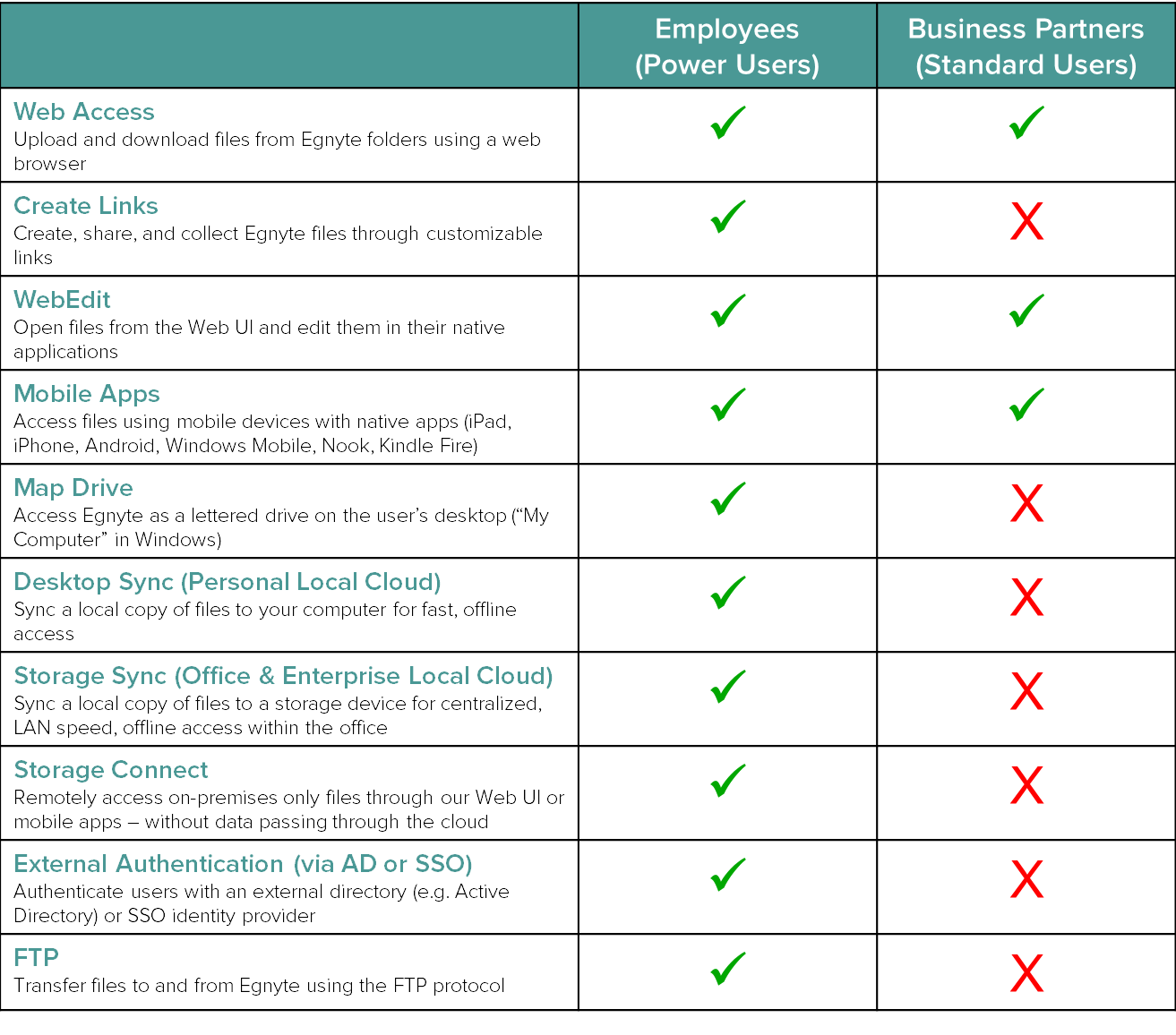 For more information on Egnyte user roles, please refer to the Administrators, Power Users, and Standard Users article.