Egnyte's Secure & Govern Content Lifecycle Policies can ensure you comply with FINRA document retention requirements. Files subject to FINRA must be retained for 7 years. Follow the steps below to properly configure Egnyte to enforce a 7-year retention policy:
1. Identify where files subject to FINRA compliance rules are stored.
2. Log in to Egnyte and navigate to the Secure & Govern Settings page.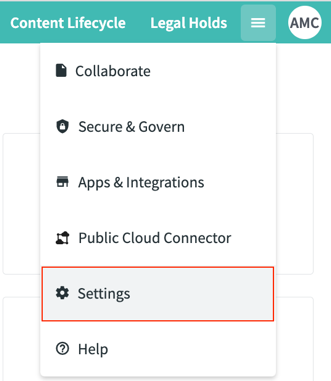 3. Select 'Content Lifecycle' to access the Content Lifecycle Management page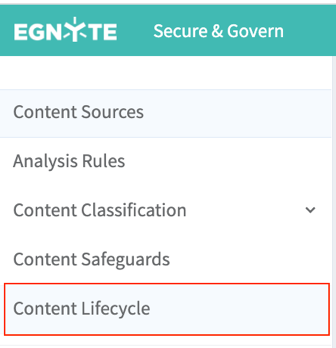 4. Do not configure a default retention policy as the default policy will apply only to files not subject to a defined policy and cannot be locked against changes. Instead, choose to create a new 'Retention' policy.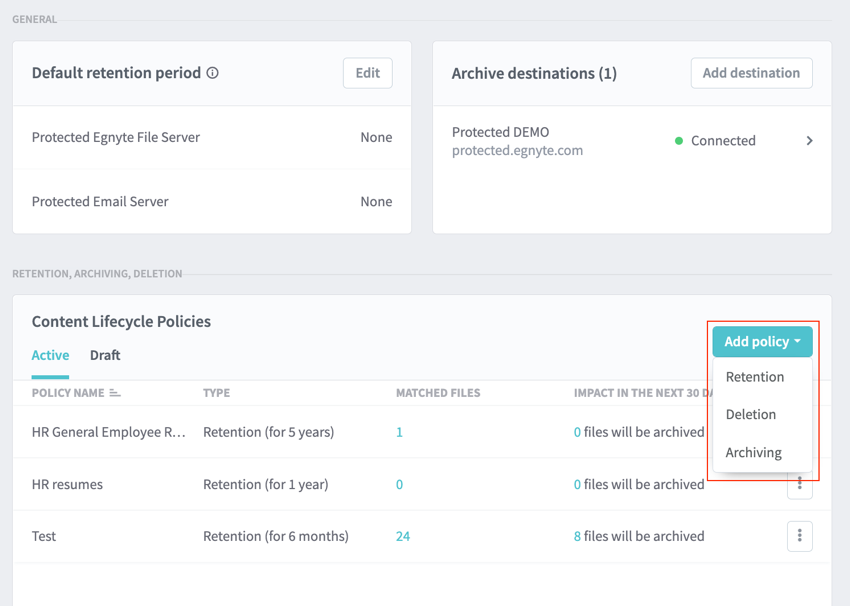 5. Name the policy 'FINRA Retention Compliance' and give it a description. Make sure the policy applies to 'Files' and not 'Projects'. Then click 'Next' to move to the next section.
6. Select the source(s) where the files you want to apply the retention policy to are located. Click 'Next' to continue.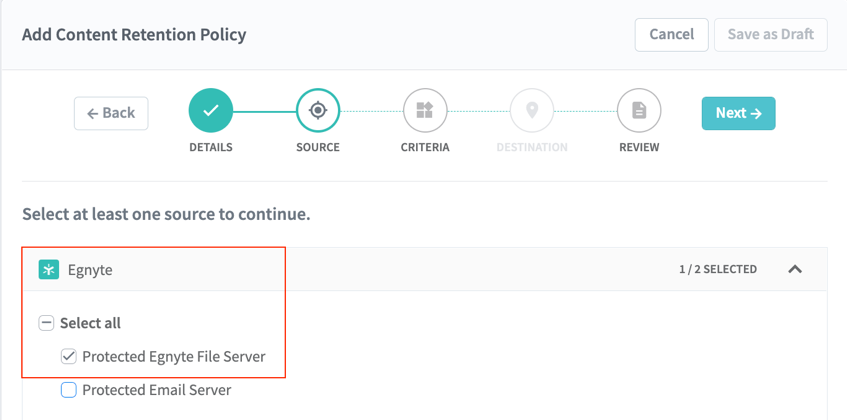 7. You can build content lifecycle policies by selecting the folders where the data you want to protect is located, or by selecting a content classification policy. Egnyte recommends using the folder criteria to build your FINRA retention policy, so you can select either 'Any of these criteria' or 'All of these criteria'.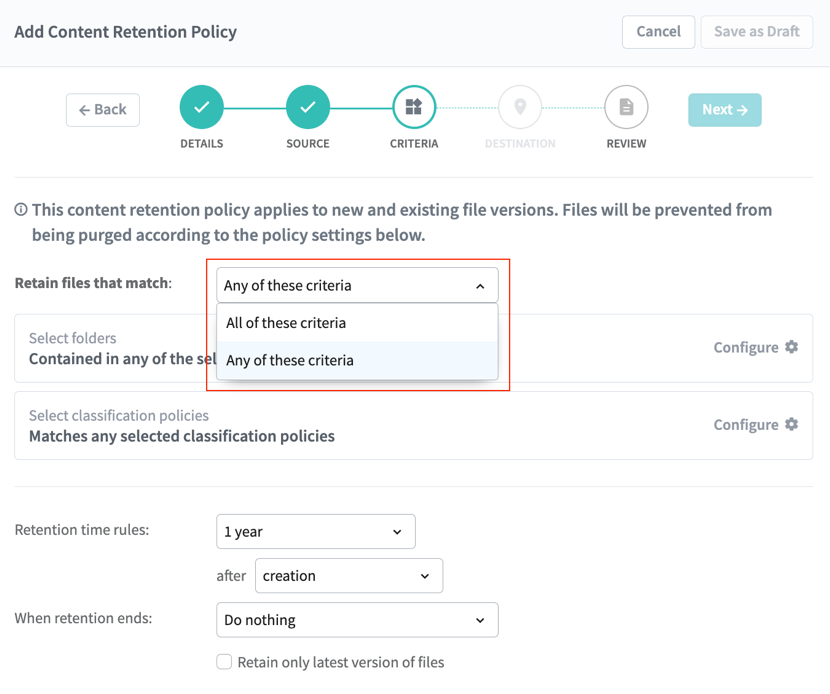 8. Then click on 'Select folders' and choose the entire Shared and Private folders to apply the retention policy to all files. Egnyte recommends applying the policy broadly to ensure compliance. Then click 'Save'.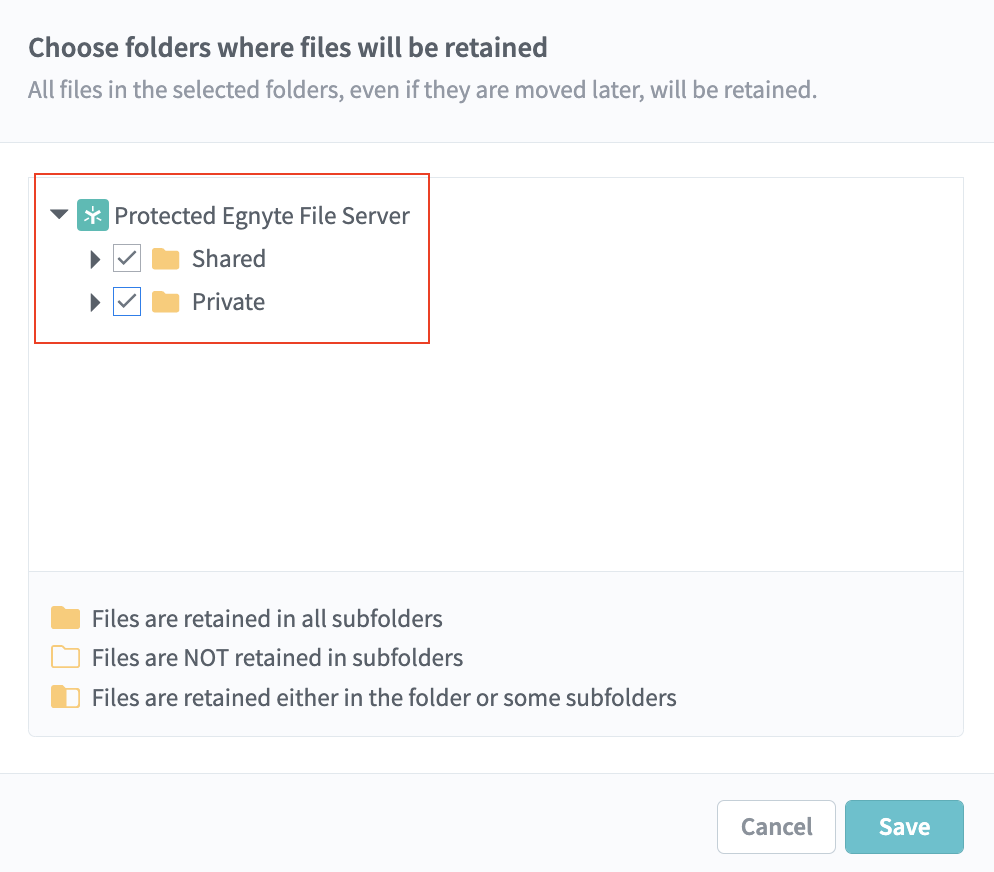 9. Then select the retention rules. Retain files for 7 years from creation. This rule extends to versions. Every version of a file will be retained for 7 years from its version creation date. Then choose what should happen to the files after the retention period is over. Then click 'Next'.

10. Review the newly created policy and then click 'Save as Draft'. Saving the policy as a draft will allow you to ensure the policy is applying to the correct files.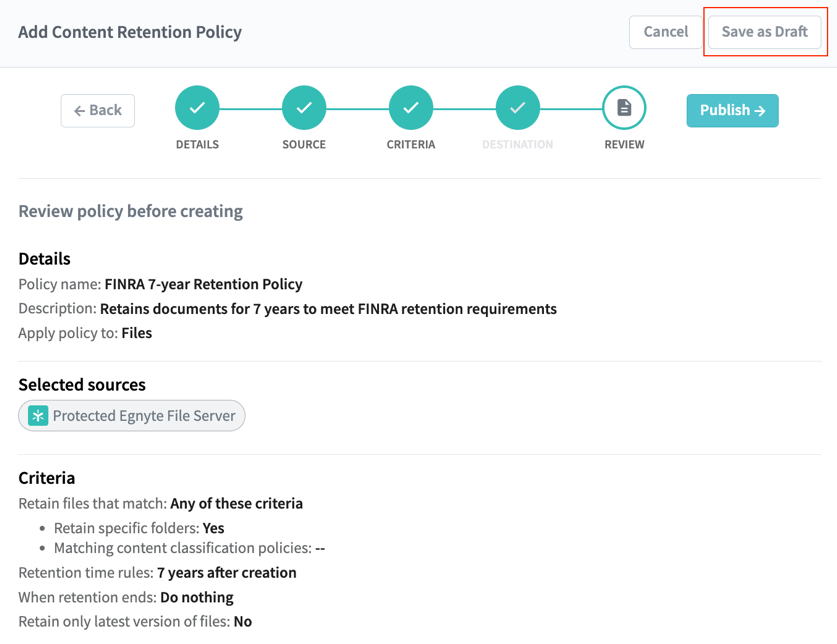 11. Review the results of the draft policy in the 'Draft' tab and then click 'Publish' to put it into effect.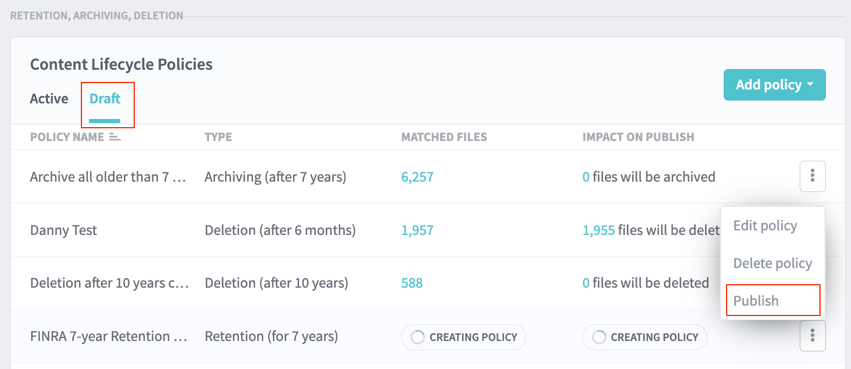 12. Once the policy is published, switch to the 'Active' tab, find the policy, and lock it. Locking the policy will ensure that you remain compliant and the policy cannot be changed. Egnyte requires the policy to be locked before we will provide the FINRA compliance letter. Once locked, you will need to contact Egnyte Support to make changes to it. Make sure you review the results of the draft policy before publishing and locking it.