Audience
Any user of the Migration App.
Context
By default, Egnyte is fundamentally incompatible with some file types. But you may wish to exclude other file types from a given migration job, and you can do this by using the Advanced Options for the job.
Setting File Type Exclusions
On the Migration Details Page, in the left column, click on the arrow next to Advanced Options to open the drop-down menu.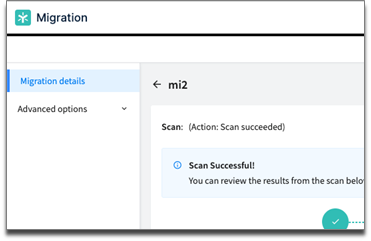 Click on

Excluded File Types

to view the dialog box for this feature.

By default, no file types will be listed.




Type in any number of file extensions that you want to exclude. You can change this at any time in the future.




Click Save.
If a migration job is currently running a command, you may not modify any of the Advanced Options. You must wait until the command has completed before configuring these settings for the job.

Confirming Excluded File Types
All Advanced Option settings are displayed in the right column of the Migration Details page for each job, under Other Details.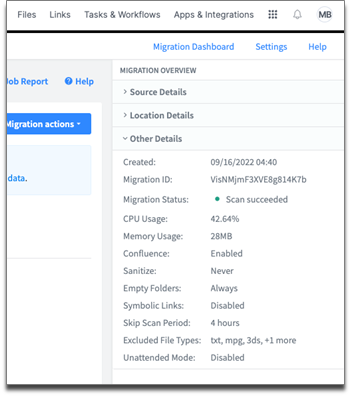 You may also want to familiarize yourself with this article for unsupported characters and excluded file types that are fundamentally incompatible with Egnyte.
Questions? Feature Requests? Other Feedback?
If you have feature suggestions or requests, feel free to submit them here, and make sure you mention Migration App in the text.
For more complex requests that would benefit from providing screenshots or other attachments, you may submit them to support@egnyte.com. Be sure to include Migration App in the email title. Our Support team will push your comments to the Product team for consideration.