Egnyte is committed to providing the most secure content repository. To prevent your Egnyte domain from becoming a conduit for spreading malware in your organization, Egnyte offers strong Malware Protection capabilities.
Egnyte scans all data uploaded via any channel to your domain for malware.
Malware Scans are performed asynchronously after a file is uploaded to your domain.
Files identified to contain malware are quarantined and available to your administrator in the Potential Malware section in the Web UI. Any synced copies of the file are also deleted to protect your endpoint, storage sync and smart cache devices.
The Potential Malware section lists all malware files found in your domain and quarantined.
Notifications are sent to the first domain Admin as well as user that uploaded the potential malware
There is 200MB file limit size for malware upload scanning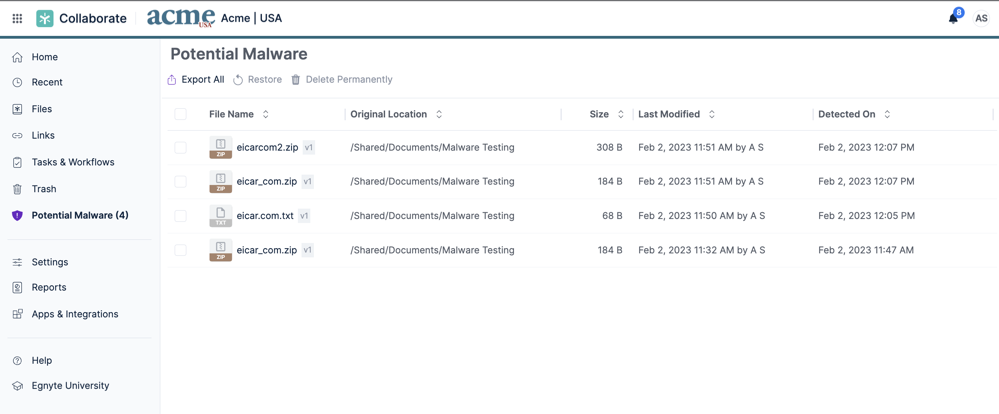 The admin can view details about the type of malware detected.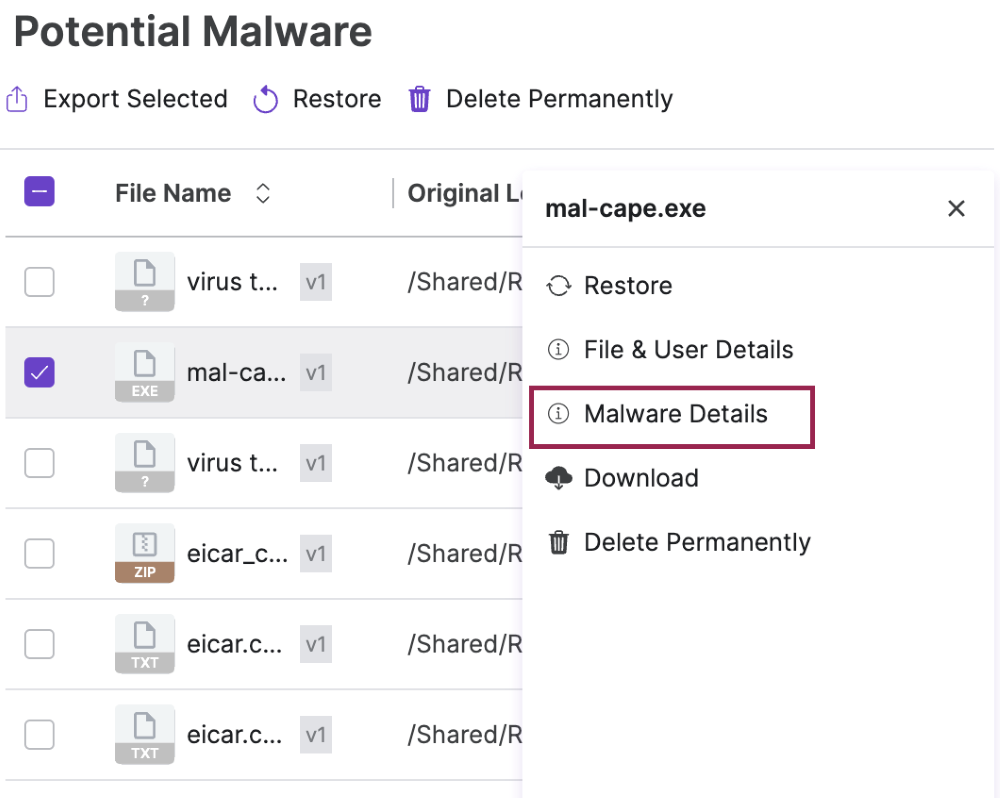 The admin can preview the file and view additional details about the file, as well as the user and device from where it was uploaded.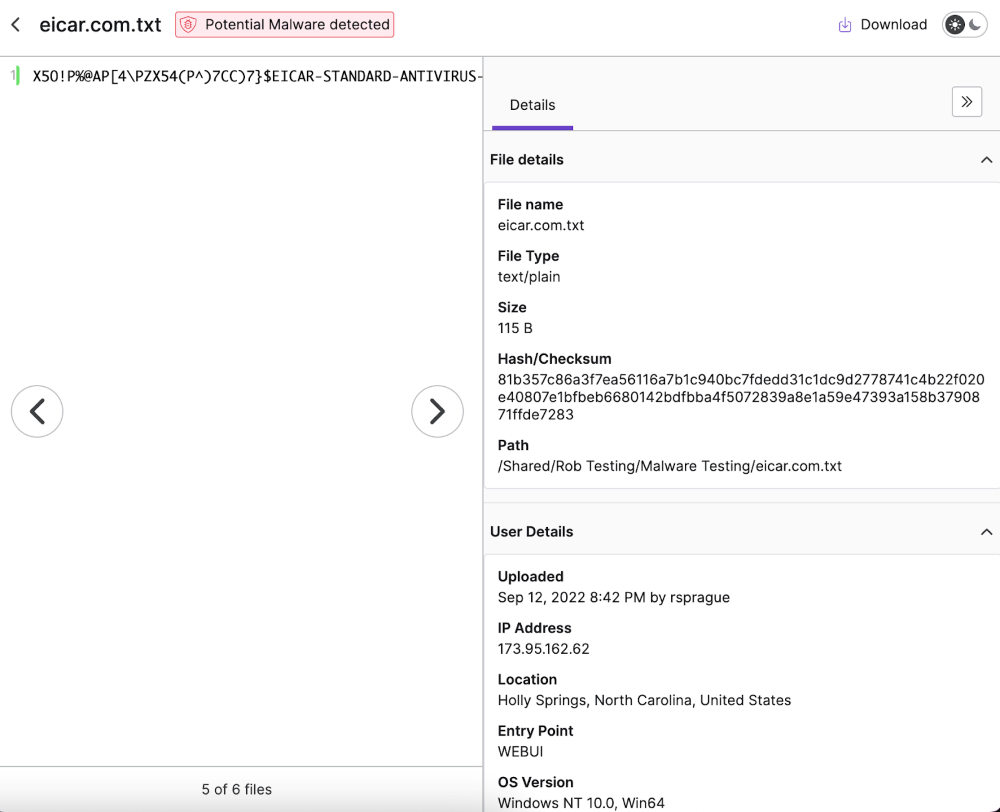 The admin may also permanently delete the quarantined file or choose to restore or download it with caution.