Included in the AEC Add-on package, BIM file preview in the Web UI makes it possible to preview native DWG files < 10MB directly within Egnyte. This preview does not require an AutoCAD license to use and currently supports up to AutoCAD version 2022.
To view files with BIM file preview, navigate to your Egnyte Web UI and click the DWG file link.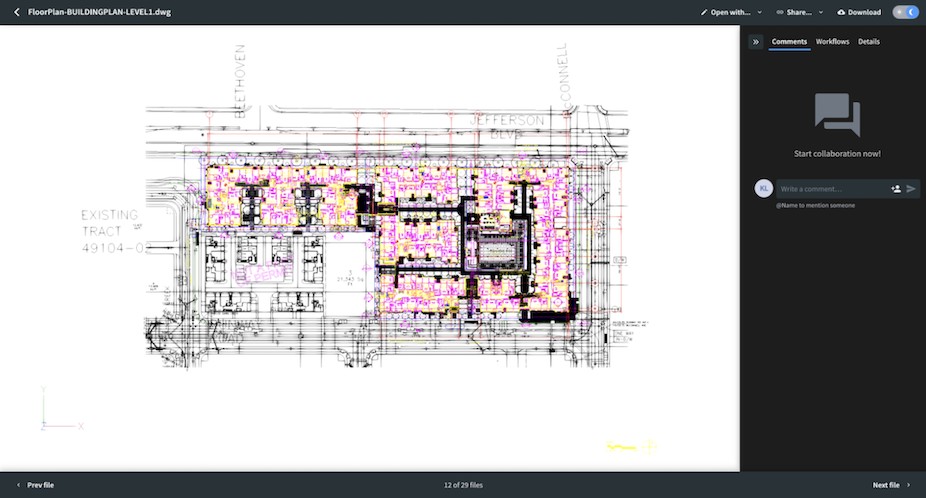 DWG Preview Toolbar
After selecting a DWG file, the toolbar available in the preview includes three unique functions.
Orbit - Users can rotate a DWG file on any axis to view the file from different angles. This is most commonly used for 3D DWG files.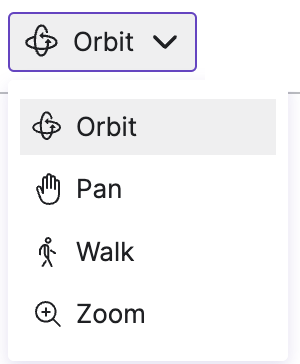 Zoom - Unlike PDF preview, zoom in and zoom out are consolidated to a single icon.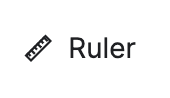 Measure - If properly calibrated within the native DWG file, a user can click and drag to measure between two points directly within the file itself.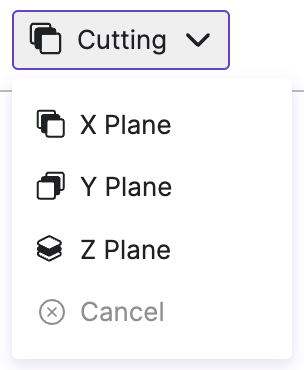 BIM File Preview from Desktop
BIM file preview is supported from the desktop application via the WebUI. After locating the file that you wish to preview in File Explorer (Windows) or Finder (Mac), right click on the file and locate the "View in Cloud" option. Selecting this option will open the .DWG file in the web browser directly from your desktop application.