Included in the AEC Add-on package, Egnyte's search tool makes it possible to search for DWG files within your folder structure.
Default Search
Entering a term like "fire sprinkler" will return results that contain that term, like "fire sprinkler system" or "fire-sprinkler-plan" in the Content/Description column of the search results screen.

It will will also return results that have the search term in the file name, such as "FS-101-Level1-Fire-Sprinkler.dwg".
Search Filters
In addition to a number of possible search filters described in Search for Files and Folders in the Web UI, users can limit their search results to only contain DWG files.
Select Any type ↓ and then CAD so all other file types will be excluded from your results.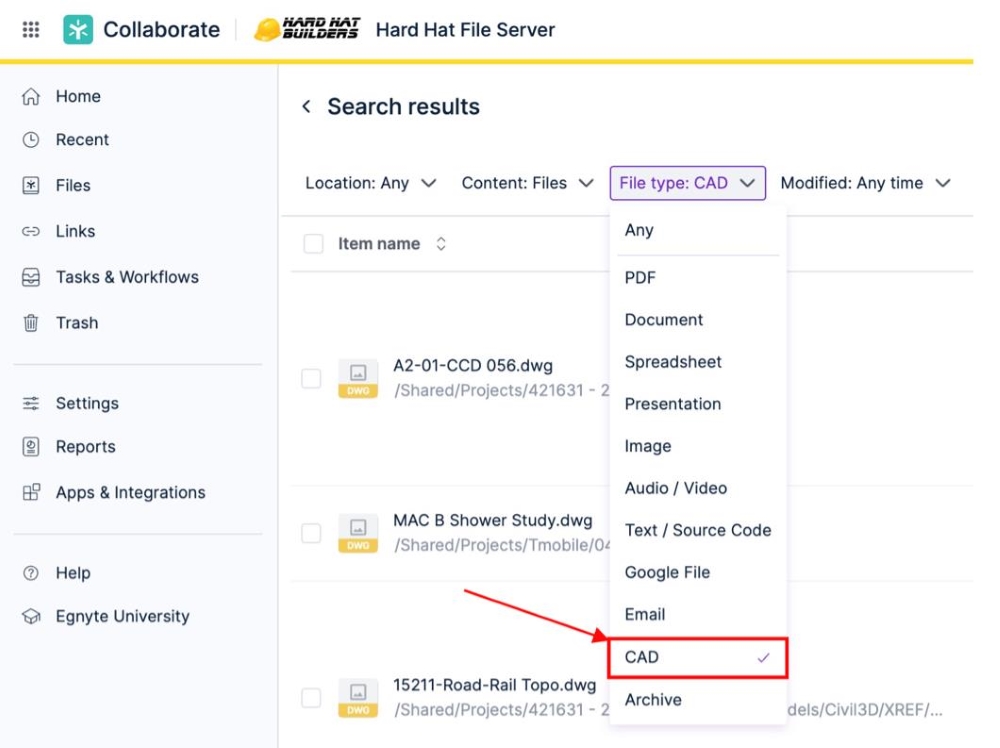 Additional Clarifications
Search is supported on DWG files up to 100MB

Extraction for specific portions of CAD files may be limited