The Configuration Settings Audit Report will capture changes in the administrative settings (except for changes for the roles and metadata definitions). The report contains records of setting changes and for each change, it specifies the previous and the new value of a setting, who did the change, and when it happened.
With this report, the company will ensure and control what is happening on the administrative side. Each setting change will be displayed as a separate row in the report.
If you'd like to learn more, our Reports & Auditing Overview article covers all of the reports available to you.
Run a Report
From the Reports Center, expand the Audit section, and select Configuration Settings Reports.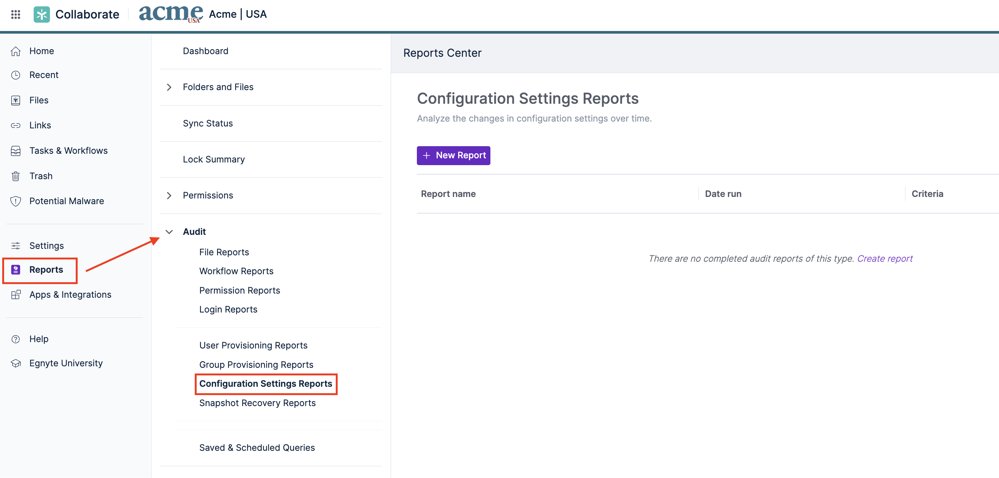 Click on the + New Report button to begin. You'll need to name the report and choose the parameters for the report.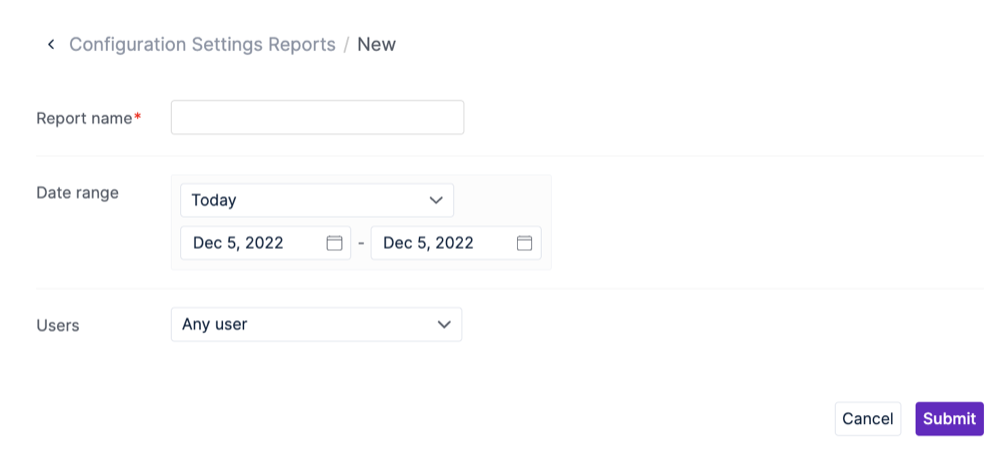 Parameters
You may select one or more parameters to narrow down the file and folder activity you would like to view.
Date range: Narrow down auditing by activity day or date range.
Users: Choose the users or groups whose activity you wish to view.
When you select multiple parameters, the report will generate results matching all of them. For example, if you enter both a date range and users, the report will include the selected user's activity in the selected date range.
Configuration Settings Audit Report Output
When you submit any audit report, you will receive an email and alert within a few minutes letting you know that the report is ready for viewing. If it is a smaller audit report, you'll have access to it right away.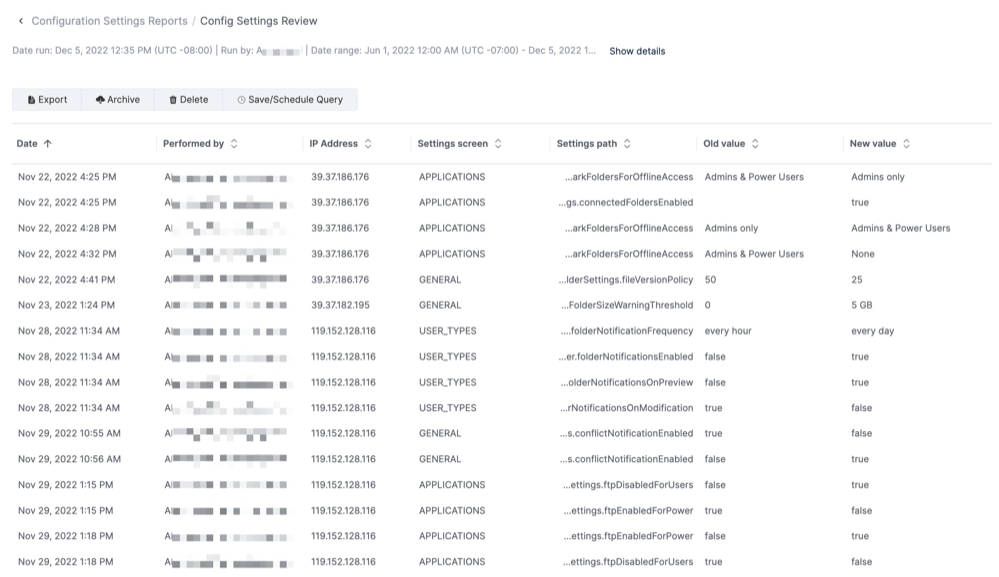 The file audit report displays the following information:
Date: Provides the time stamp of the action.
Performed by: The user who performed the action.
IP Address: The IP address where the action originated.
Settings screen: Indicates the screen name where the setting can be found.
Settings path: This shows the full path of the setting.
Old value: The value that was set before the change.
New value: The value that was set through the action.
Learn more about configuring settings in audit reports by watching a Quick Tip on Egnyte University: Configuration Settings Reports