Egnyte's been working hard to enhance the hybrid solution with exciting new features that provide next-generation capabilities. Those features require server-grade systems with higher horsepower, better stability, and scalability parameters all while simplifying the IT management of these applications.
This article is intended to help new and existing customers choose a NAS device for their remote locations that can keep up with all of Egnyte's improvements.
Remote Office or Job Site Hybrid Solution Explained
Remote offices or construction job sites typically have limited hardware infrastructure and a small number of IT personnel to manage that infrastructure. Such business locations are oftentimes constrained by limited internet connectivity as well. Many of our customers deploy Egnyte's hybrid solution at these locations to provide instant access to large files and to provide business continuity for their remote users during internet outages.
We have customized the Egnyte Smart Cache solution to solve the dual challenges of remote office locations:
Deployment on small form-factor and off-the-shelf Windows systems

Simplified installation and configuration process to eliminate an IT admin oversight.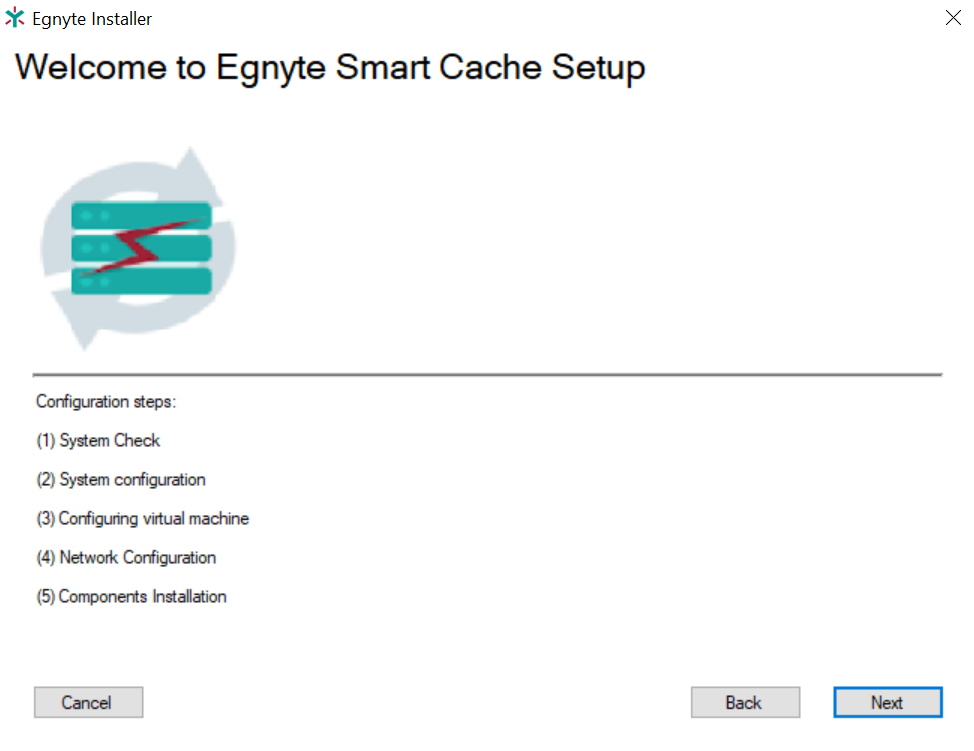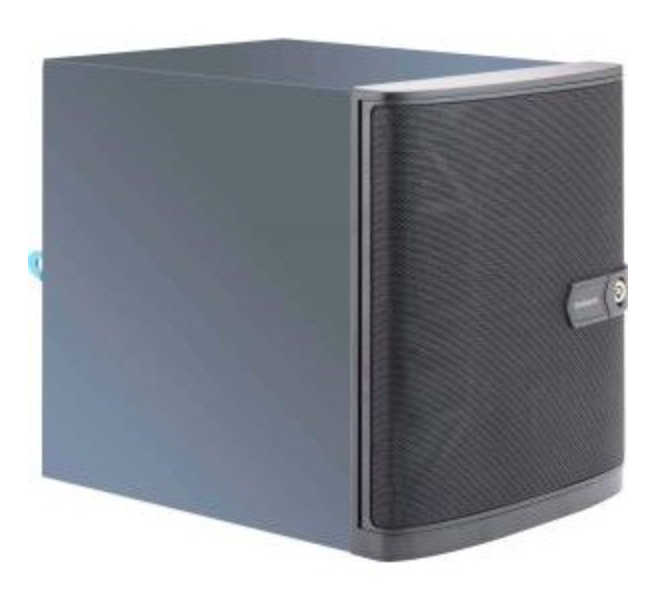 Egnyte's Smart Cache can be installed on a wide range of hardware systems that host standard Windows OS. These hardware systems sold by popular vendors like Dell or Lenovo come in small form-factors and can be easily placed inside a small server closet at a job site. As expected, such small form-factor systems are very cost-economical for a small office.
Egnyte Smart Cache's powerful and intuitive software installation wizard guides you through a sequence of easy-to-understand steps to help you size the Smart Cache and meet the usage requirements for your remote office. The entire installation process takes less than 30 minutes to complete.
Hardware and Software Requirements
Our goal is to simplify the deployment and management process of our hybrid offerings for our customers.

Hardware Requirements:
Intel i7 or Xeon Processor or newer enterprise-class Intel CPU

Recommended: 8 Cores of CPU (Minimum 4 Cores)
Recommended: 16GB of memory (Minimum 8GB)
Software Requirements:
Windows Hyper-V - Windows 10 Pro,

Windows Server 2016, or

Windows Server 2019
Example Systems
These offerings are a reference guide to help make your buying decisions, and as such, we do not recommend a specific NAS vendor. They may also get outdated, and the hardware vendor might refresh these offerings with newer generations
Egnyte Smart Cache Features
Egnyte's Smart Cache is built on top of our latest generation of hybrid technologies and provides all the exciting features that are critical for the simplified management of a remote office.
Centralized management of remote office users
With Egnyte Smart Cache, users are centrally managed in the cloud. Configure policies on the Egnyte cloud to designate users who can access the remote hybrid device. Users will automatically connect to the Smart Cache when the policy is configured in the cloud.
Single drive letter to access your files
Egnyte Desktop App provides a single drive letter experience for users to access their files on Egnyte. When users are at the office, the drive letter automatically connects to the Smart Cache. When they are at home, the same drive letter connects to the cloud. This provides a consistent experience for end-users to access their files.
Global File Locking
Users working across HQ, remote offices, or other locations will benefit from the global file locking on the files that they access. This ensures that there is a single user editing the file at a given time.
Offline Capability
Egnyte Smart Cache is resilient to internet outages. Users can continue to work on their files even if there is an internet outage at your remote office. This provides immediate access to mission-critical files.
Business continuity in case of failure
Users can continue to work on their files in scenarios when the remote office server is down or requires to be restarted for maintenance reasons. This is because the Egnyte Desktop App on users' laptops intelligently connects to the cloud when it detects that the on-premise hybrid device is unavailable. Desktop App automatically connects back to the hybrid device when it becomes online.
Roaming Users
Users who frequently travel between regional offices and construction job sites will benefit from connecting and accessing their files from the closest Smart Cache. This occurs because Desktop App discovers the nearest Smart Cache and connects the drive letter to that device.
Egnyte Smart Cache vs. Storage Sync
Storage Sync has been Egnyte's hybrid offering for several years and has been a compelling solution for many of our customers. Some of the biggest value propositions for Storage Sync are the real-time sync technology, off-the-shelf NAS option (Storage Sync for Jobsite), and as a seamless replacement for legacy Windows servers.
Egnyte Smart Cache builds on top of these value propositions to provide an even richer set of capabilities. A side-by-side comparison of the capabilities across these two technologies helps outline why Smart Cache is a logical evolution over Storage Sync at a remote office or a construction job site.
Capabilities
Smart Cache
Storage Sync for Jobsite
Real-time Sync
✔️
✔️
LAN access to files
✔️
✔️
Offline access
✔️
✔️
Support for large files
✔️
✔️
Centralized user management
✔️
Global File Locking
✔️
Single Drive Letter
✔️
Automatic failover to Cloud when NAS is down
✔️
Support for Roaming Users
✔️

Data Collection over SMB drive letter

(scanners, drones, network printers use cases)

✔️
✔️
Off-the-shelf solution

✔️

Dell, Lenovo, SuperMicro and more

✔️

Host OS
Windows
Windows
Hybrid Installation

Easy

Simplified Installation Wizard for sizing and installing Smart Cache

Easy

Simplified Installation Wizard for sizing and installing Storage Sync

Device Management

Device dashboard on Egnyte cloud

Storage Sync UI

Hardware warranty and Support Options
Sign up with Dell, Lenovo, or preferred partners
Sign up with Dell, Lenovo, or preferred partners
Host OS Dependency

Independent

Windows OS updates do not impact Smart Cache availability

Independent

Windows OS updates do not impact Storage Sync availability