Overview
Egnyte has just launched a new integration for Procore. This allows you to access your Egnyte data via an Egnyte App within Procore. The integration embeds the Egnyte UI in Procore so you do not have to leave Procore to get the power of Egnyte. Each user is logged in specifically with their Egnyte user credentials and Egnyte permissions are preserved in this integration. You can easily view, open, and edit files directly from the Egnyte embedded App.
To learn more about our Procore integrations, watch our democast
Installation
1. Install the App via Admin screen within Procore - Admin -> App Management -> Install App from Marketplace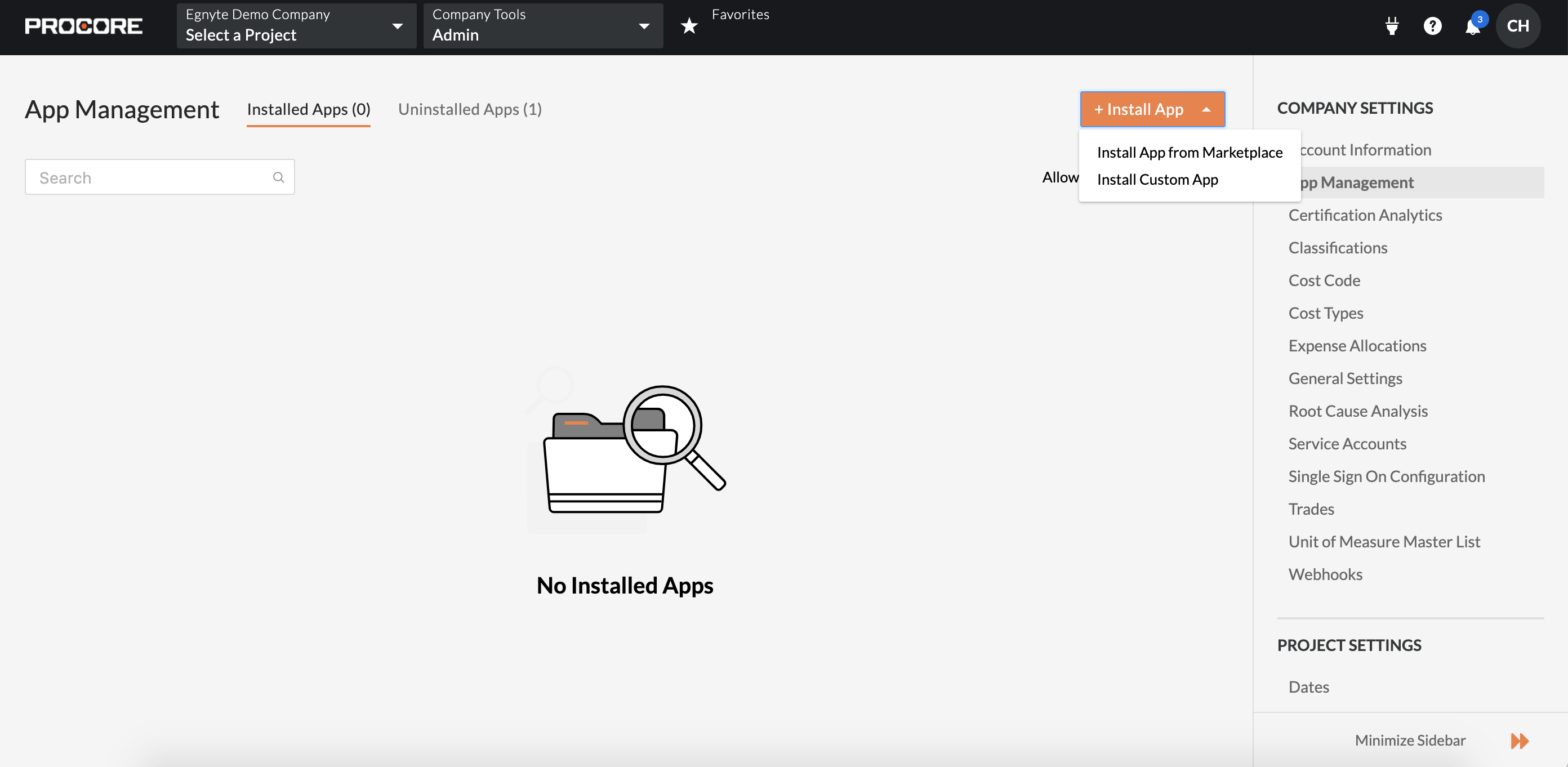 2. That will take you to the Marketplace page where you can search for Egnyte Embedded UI or reach directly via this link https://marketplace.procore.com/apps/egnyte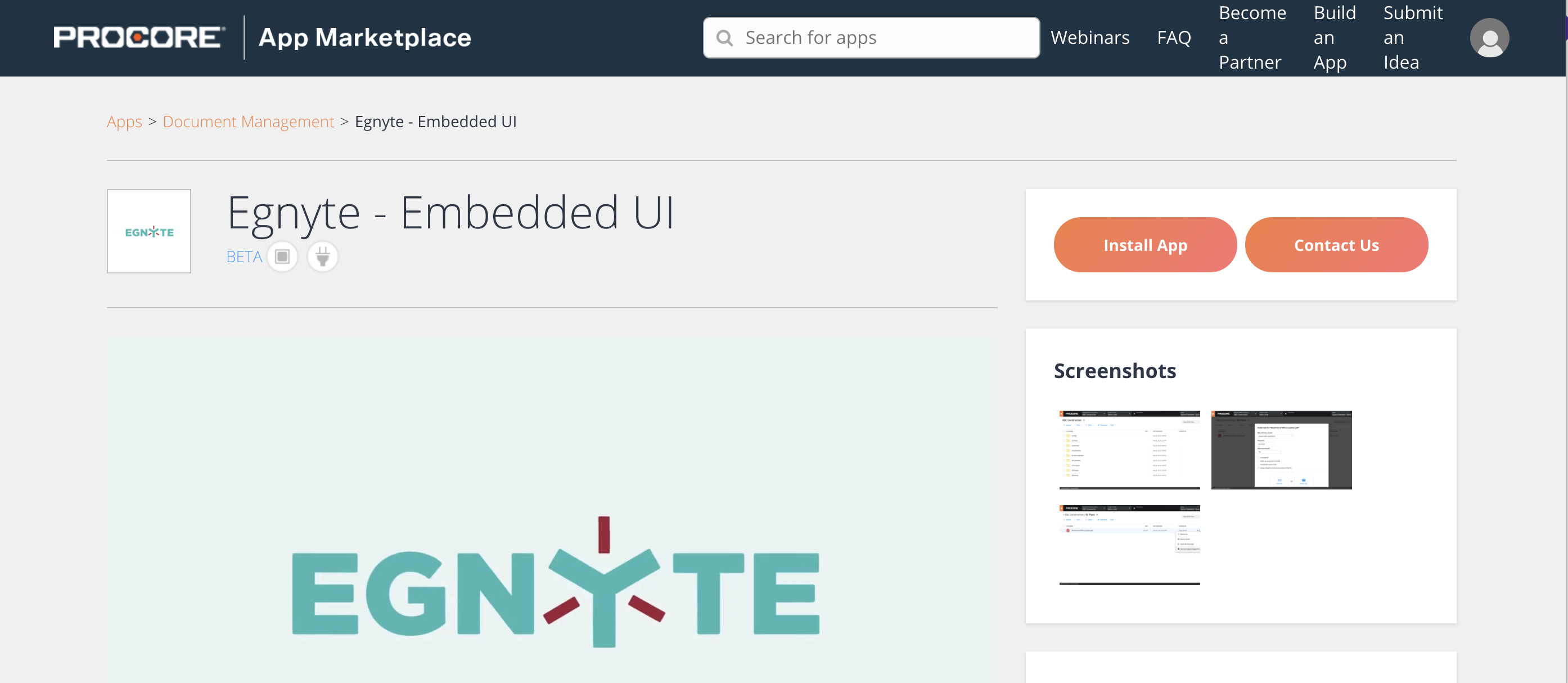 3. Click Install App and Install into your Procore Account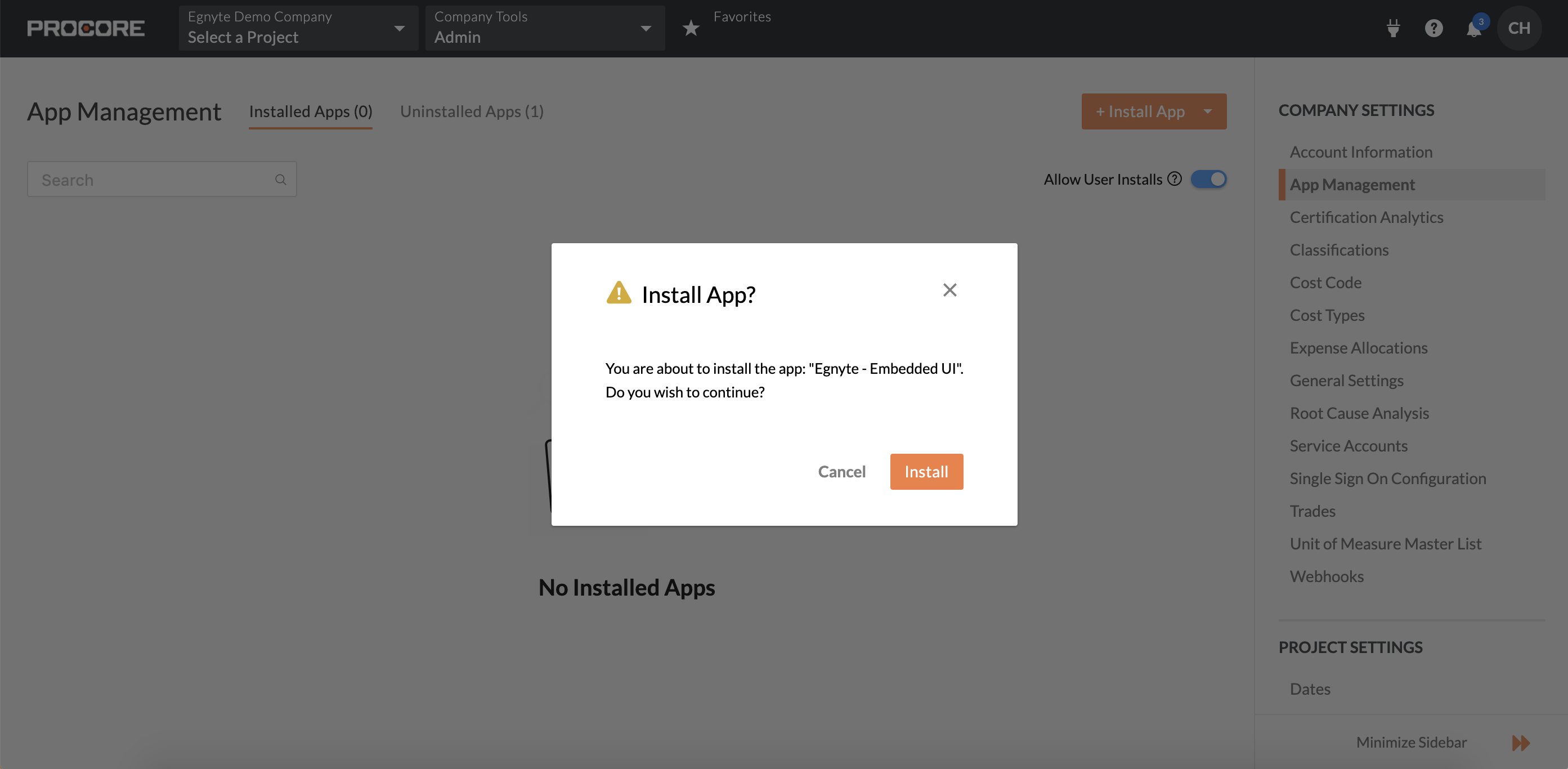 4. Integration is Complete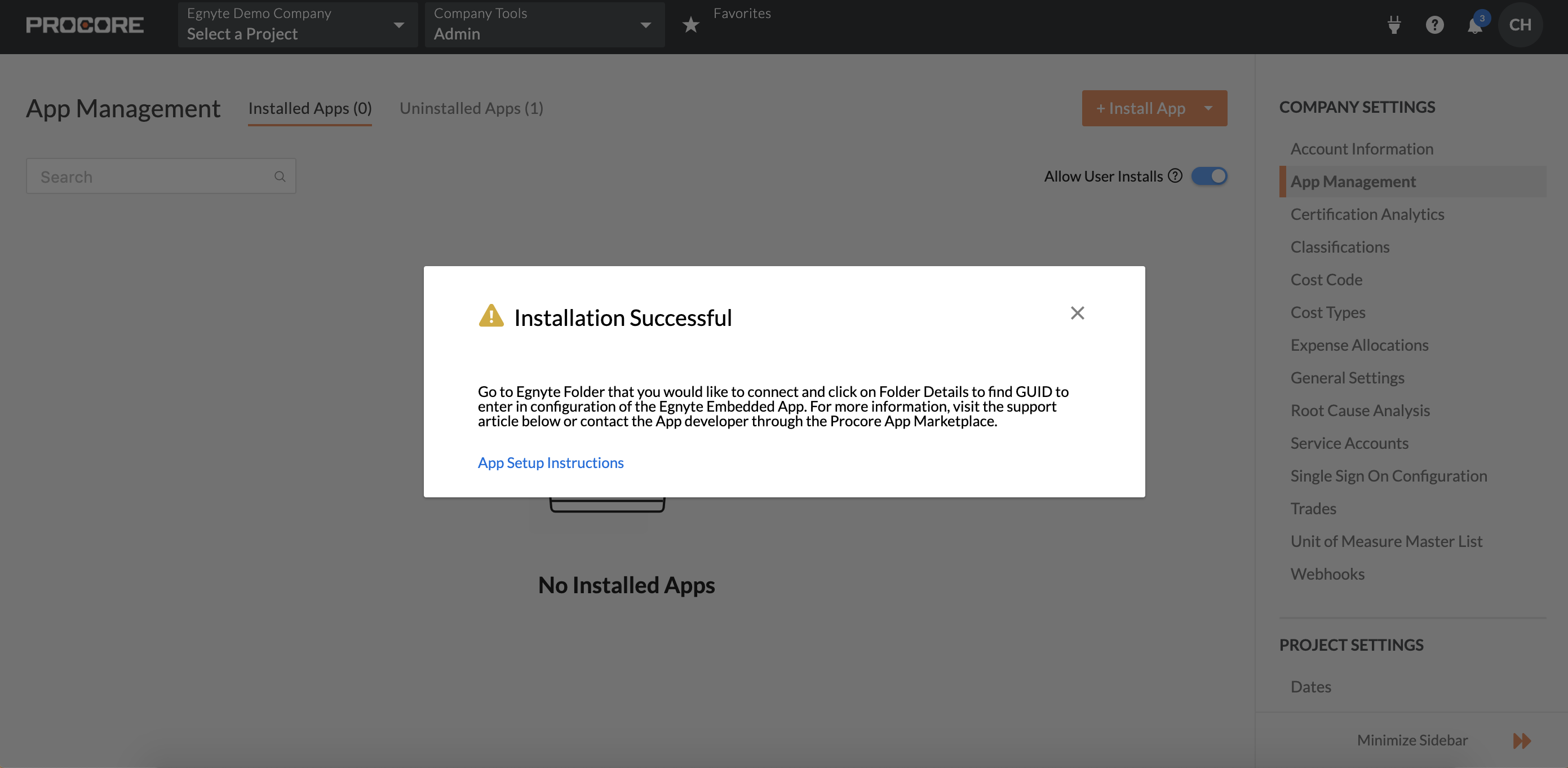 Configuration
You are able to configure the Egnyte Folder that you want the Egnyte Embedded App for each Procore Project to Point to. You are able to configure many or one.
1. You are able to configure the App via the Egnyte Embedded UI - Configurations Menu in Procore. Click the Create Configurations button.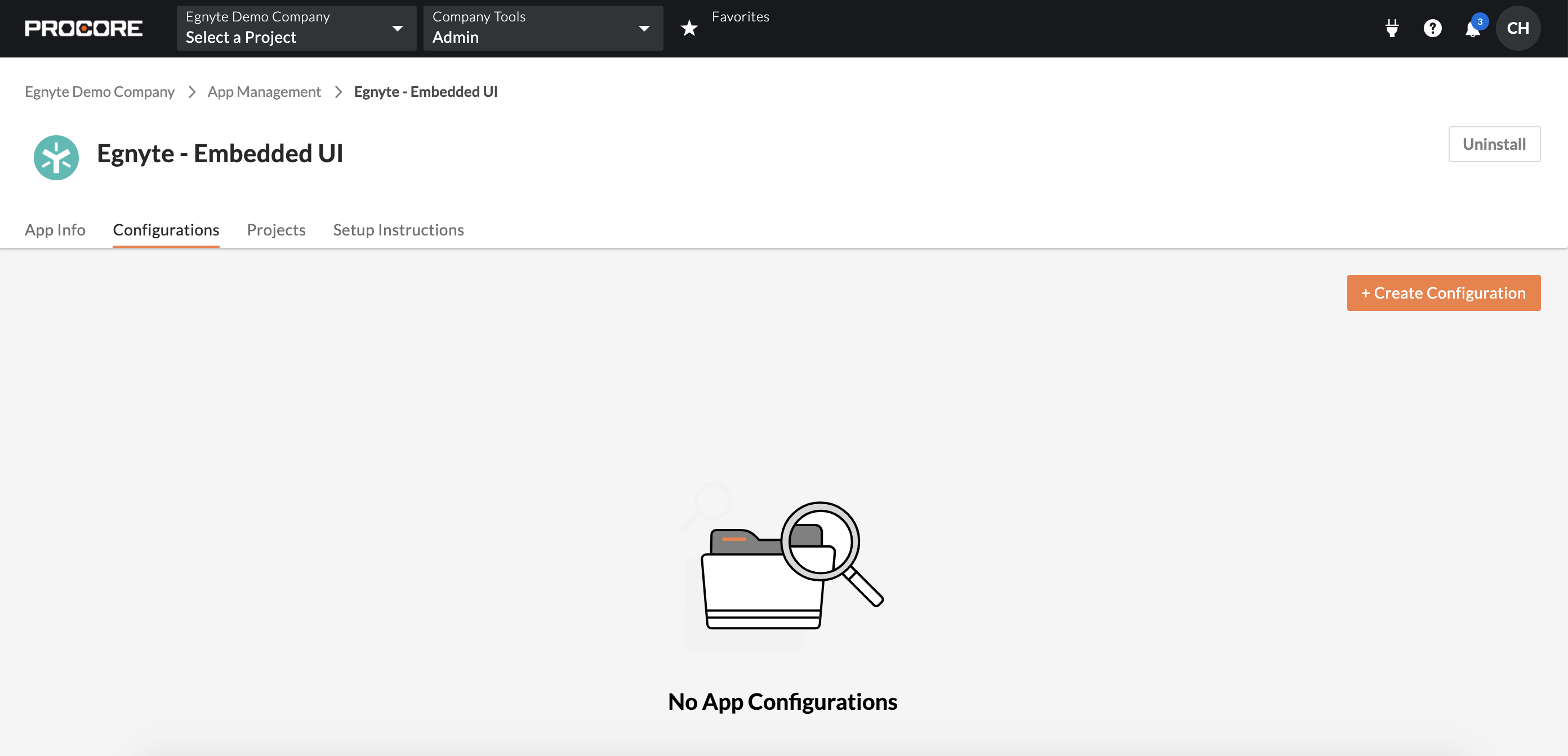 2. You will enter the configuration Page.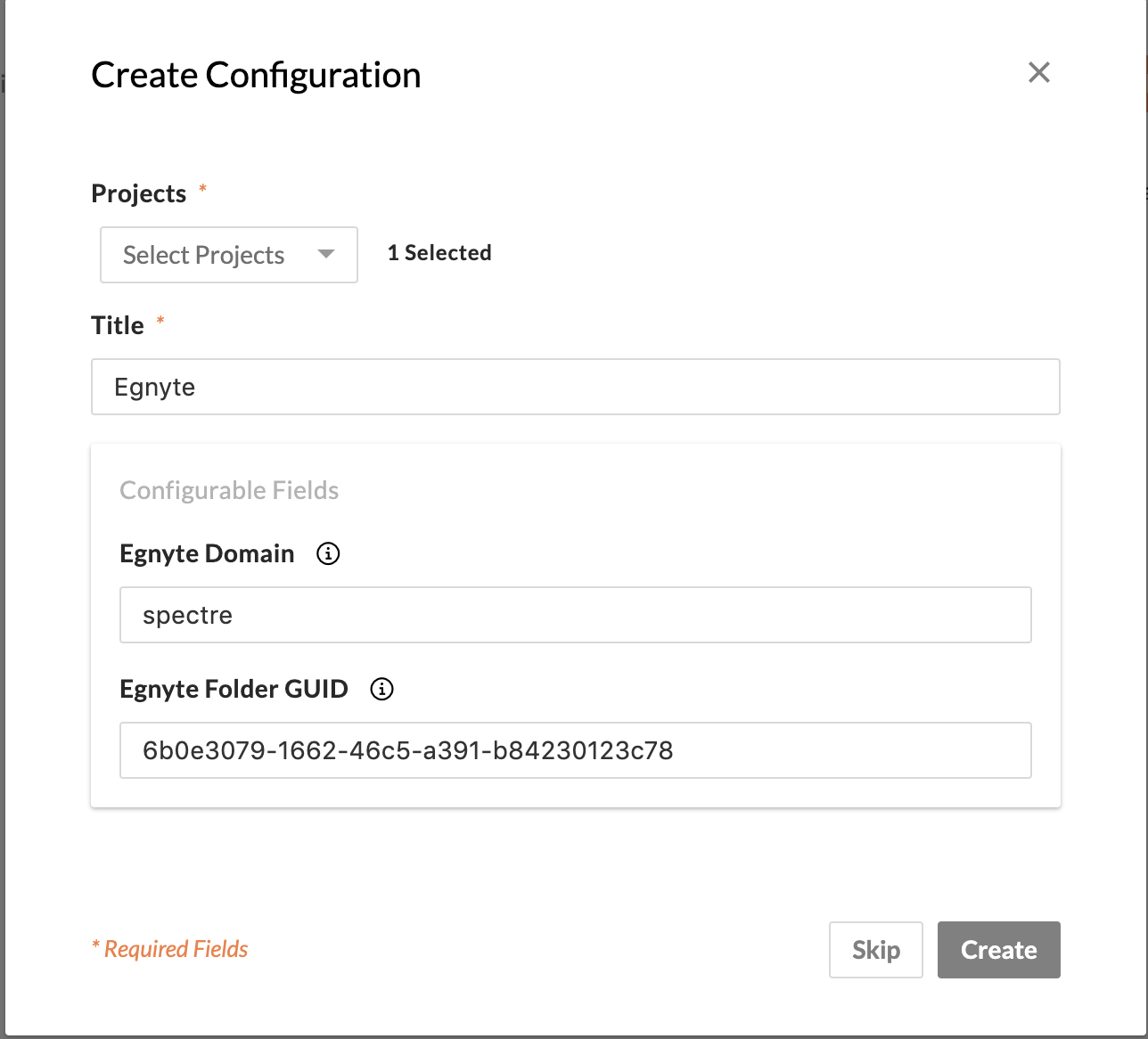 Project - Choose Procore Project that you want the integration setup for
Title - The name of the App on the Procore App Page
Egnyte Domain - This is for your Egnyte Domain <domain>.egnyte.com
Egnyte Folder GUID - This is the unique ID for the Egnyte Folder that you want the App to display.

To Find your Egnyte Folder ID access the Folder that you want to be displayed in the Procore App in the Egnyte Web UI and Click on More -> Folder Details & Options
Copy and Paste the value in Direct Link after the Folder, highlighted below.
3. Click Create and the Configuration is set.
Access Integration

You will now be able to Access the integration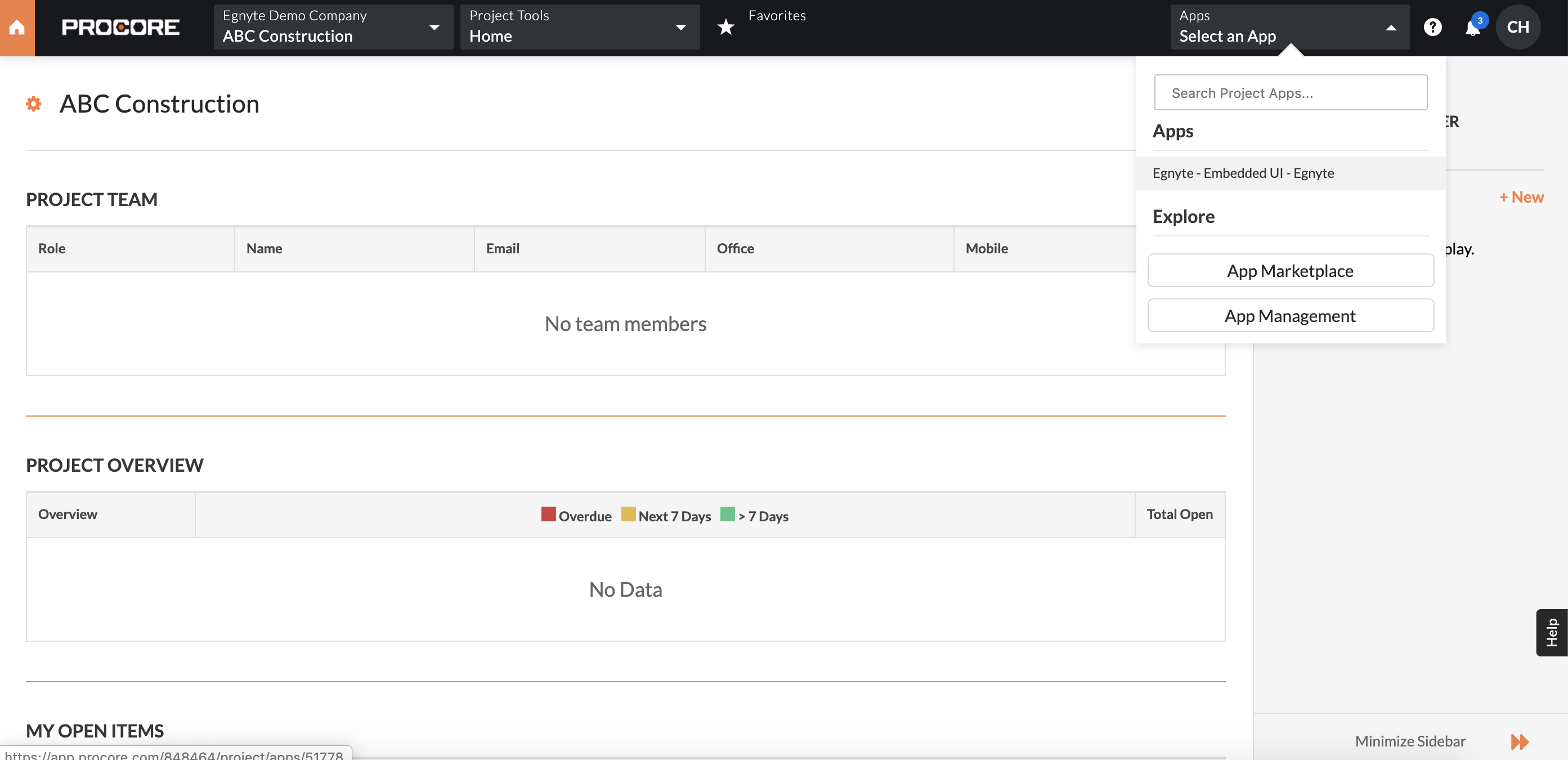 If a session for that Egnyte Domain has not been initiated then the user will be asked to login to Egnyte. After logging in you will be taken to the default Homescreen of the user.
Limitations
Egnyte Custom Domains do not work with this integration
Learn more about Egnyte and Procore by watching a Quick Tip on Egnyte University: Egnyte and Procore