Retention protects business-critical files while helping Administrators comply with data retention laws, regulations, and contract requirements. The default retention period set in Secure & Govern will preserve all files in Connect sources for a designated time. These default settings act as a fallback i.e. only if there are no retention policy matches for a given file, the default retention period if configured would apply. If multiple retention periods cover the same files, the longest of the retention periods will apply. Learn how to set up a default retention period below.
Set a Default Retention Period
Navigate to Settings on the main Secure & Govern page.
Select Content Lifecycle from the left side navigation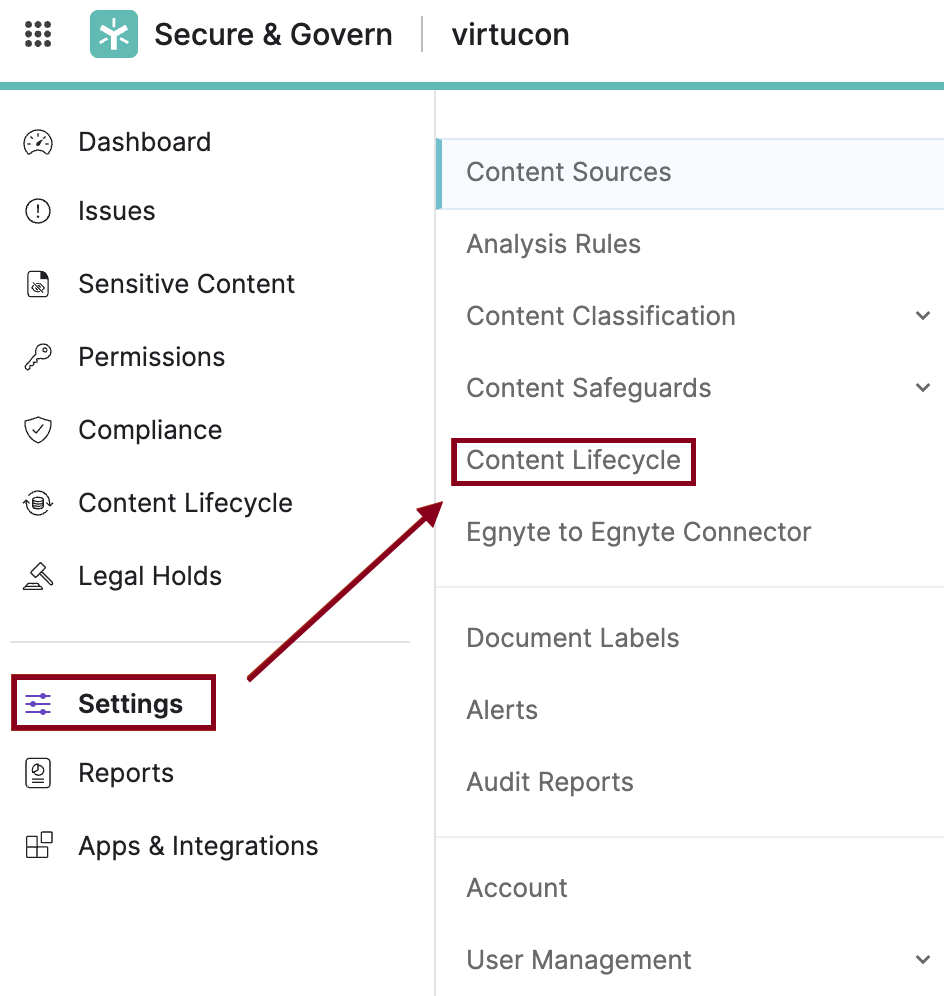 Click Edit to change the default retention period for the Connect content source.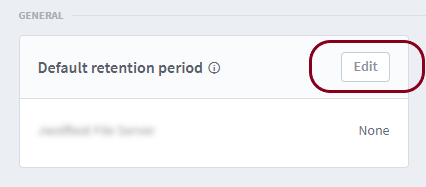 Select the default retention period from the drop-down or choose Custom to create your own.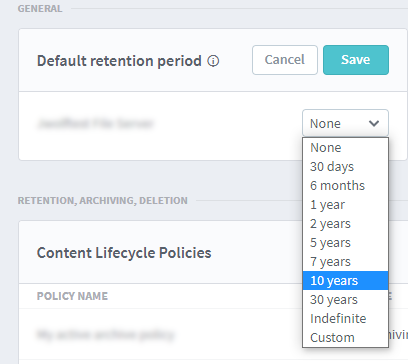 Once selected, click Save to apply your changes.