Egnyte has built a new integration with Procore. You are able to sync an Egnyte folder to a Procore Project. The first feature we have completed is a sync between Egnyte and the Projects Documents. The Procore Integration is in Open Beta mode and anyone can access this new integration
Benefits
Keep your documents in sync between Procore and Egnyte
Have a single source of truth
Transfer Project template folders from one platform to the other
To learn more about our Procore integrations, watch our democast
Installation
1. The Procore Integration is available by visiting the Apps & Integration page within Egnyte
2. You are able to search for this by looking for Procore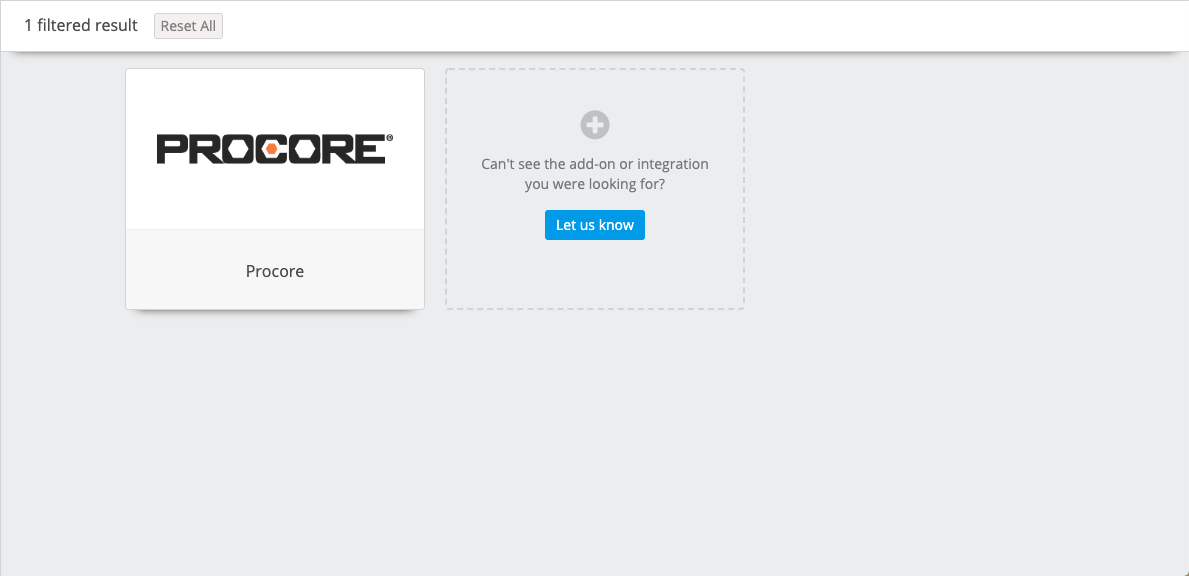 3. Enable the integration (This is only available to Admins)

How it Works
This integration syncs an Egnyte Folder to a Procore Project Documents section
This integration is initiated on Egnyte by selecting which folder you would like to Sync in 2 different ways for an Admin account that has the Procore integration turned on.

In the folder that you would like to Sync click on "More" and the Procore Project Sync button
Right Click the folder that you would like to sync and just the Procore Project Sync button

Add a Procore Service Account to the Egnyte integration. This service account needs to have full access to to the Project that you are trying to sync within Procore
Instruction to create or retrieve your Procore Service account can be found HERE

Make sure Service Account has correct Admin permissions in Procore. This can be found in the under the account name in Directory.

Once you have selected a service account a list will appear that will show the available projects that you will be able to sync the Egnyte Folder to. Note: Only one project can be assigned to one Project
Next you can verify settings for the sync and select 2-way sync. You can always go back to this menu to turn of sync for a particular folder
Sync has now been set up correctly and will run automatically in the background
To check Sync status and current list of your syncs an Admin can always select from the More button "List of Synced Procore Projects"
Advanced Procore Integration
To learn more about our Advanced Integration with new features click this link
Limitations
Folder and files with unsupported Character Types in Egnyte will not be synced between the two systems
Procore projects and Egnyte folders can only be synced to one folder
Subfolders of a Folder that is synced can't be synced to another Project
10,000 file limit for syncing per Project
10 Projects can be synced at one time.
Currently sync between the two platforms happens every hour
Learn more about Egnyte and Procore by watching a Quick Tip on Egnyte University: Egnyte and Procore