To customize the look and feel of your Egnyte account, login page, and links page, navigate to Settings, then the Configuration tab, and click the Branding option on the left.

File Server Label
In the File server label field, enter the name you'd like to appear on the Web UI, the login page, and the file server page. You can see examples of where this information appears in the Results section of the article.

Egnyte recommends that you enter your company name.
Custom Logo
Click Browse files and select your company logo. You can upload PNG, GIF, or JPG file types up to 250 pixels x 80 pixels.
Egnyte recommends that you use a logo with a transparent background.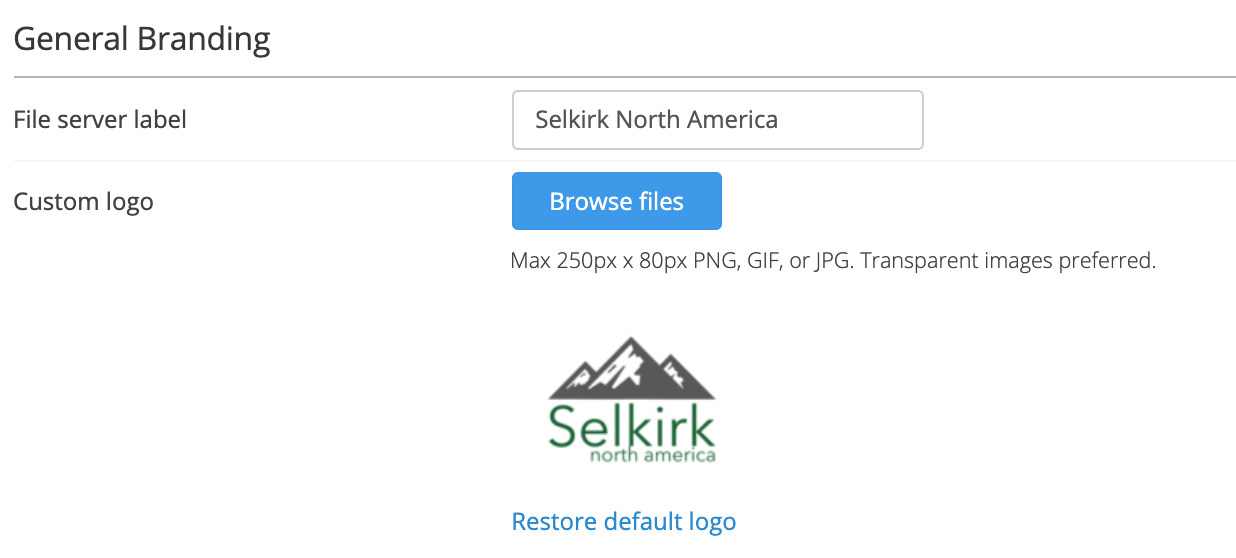 Theme Color
Once you have your logo added, choose a Header color that matches it.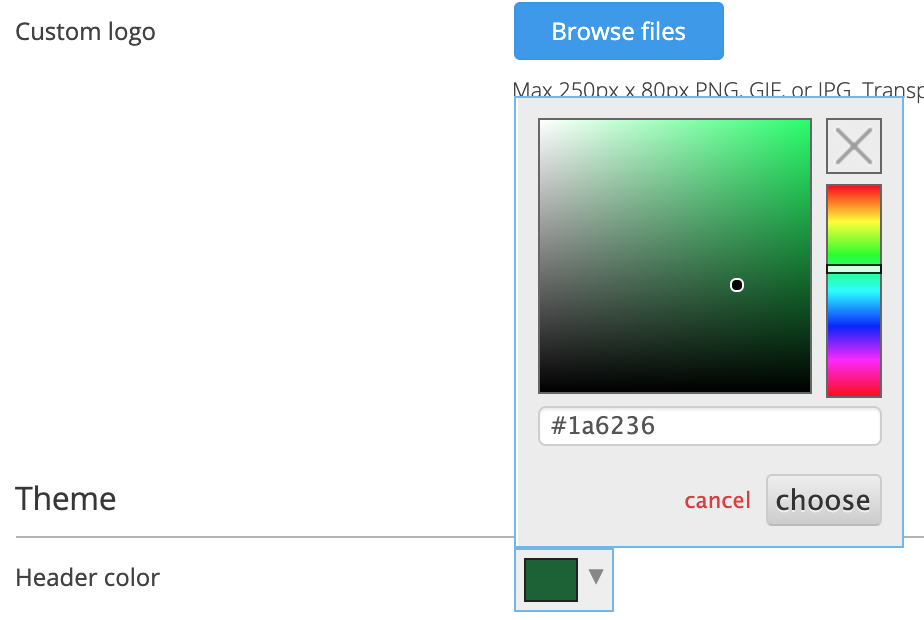 You can choose a color from the gradient or enter a Hex code and click Choose. If you need help finding the best color, check out this helpful article.
Once your settings have been applied, click Save at the bottom of the page.
Results
There are a few places where you and your external customers will be able to see the branding.
Sign-In Page
When users sign into the Web UI, they'll see your file server label, logo, and header color.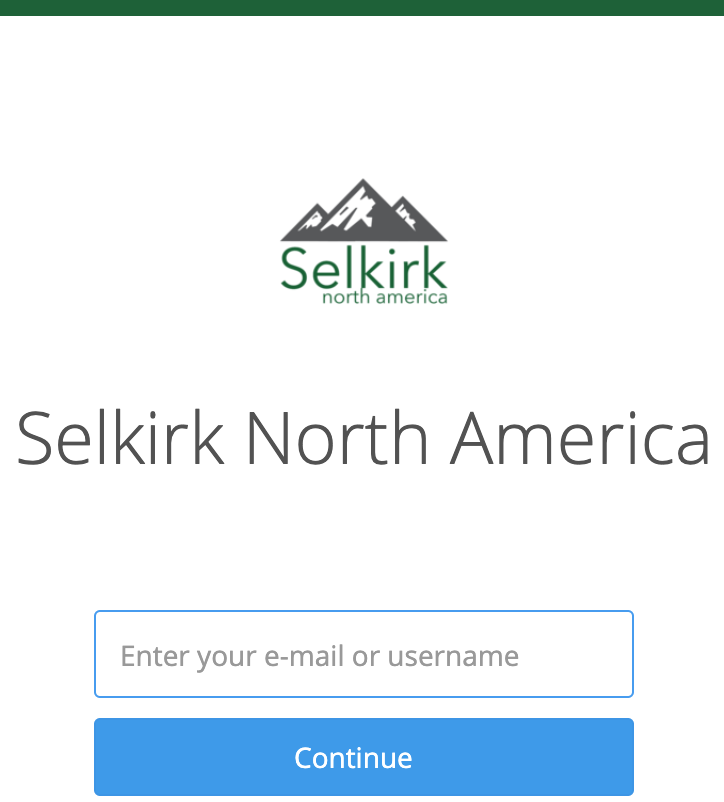 WebUI
Any user that is signed in from the Web UI will see your file server label and header color along the top of the page, and the logo on the home page.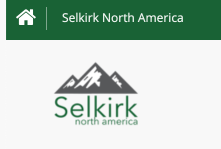 Share Folder and File Links
When you share a folder or file, the recipient of the link will see your logo and header color.
Upload Links
Collaborators that upload documents through a link will see your logo and header color.