E-mail Templates
Email invitation messages can be customized for your users. Each user type (Power and Standard Users) can have a different email template. You can use templates to promote helpful resources, provide general instructions, and much more.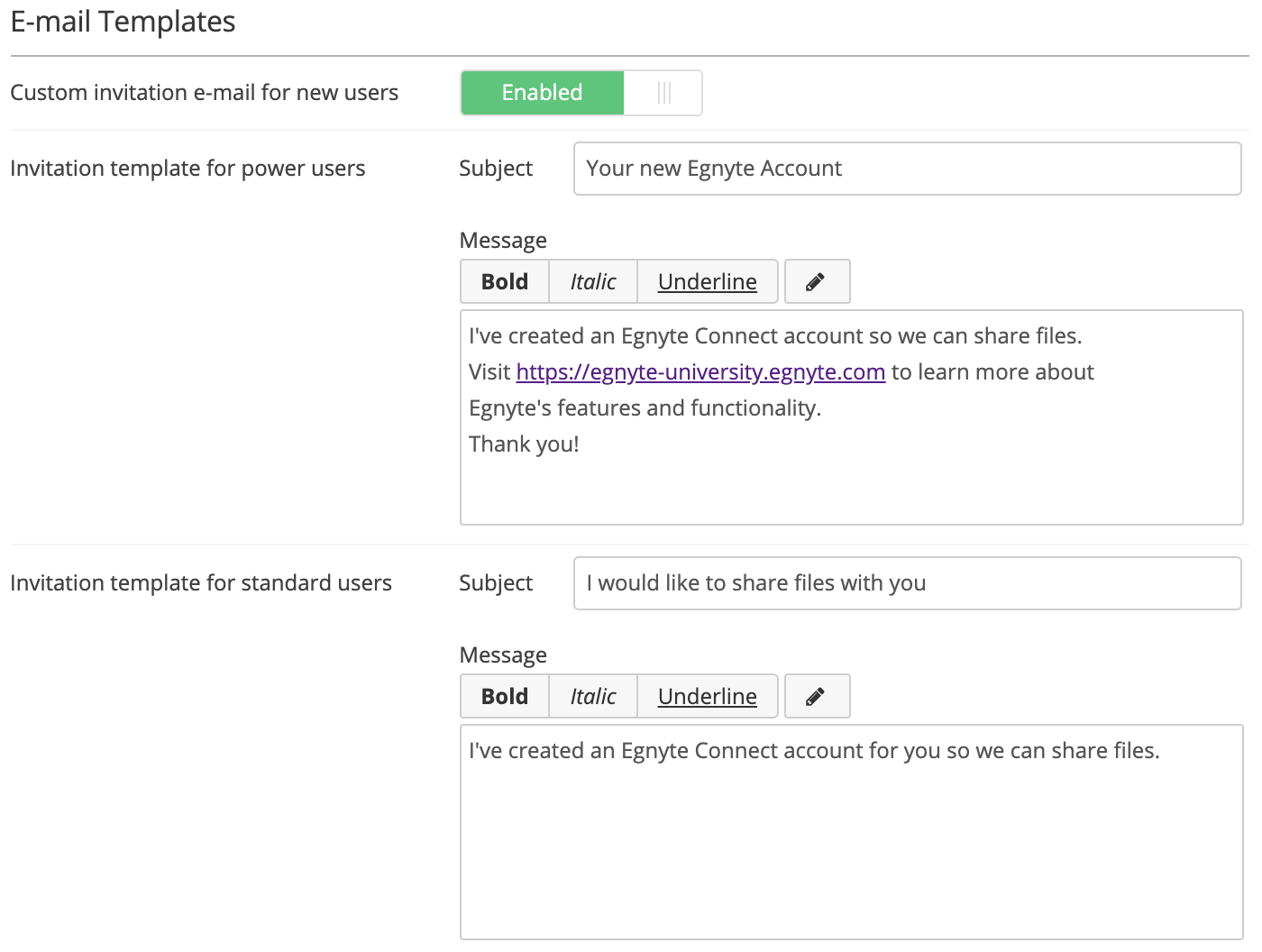 If you require an IP address to be allowed for your firewall or SMTP relay settings, please contact support@egnyte.com for assistance.
Mail Server Integration
You can use your company's mail server to send out emails when sharing links, notifications, or inviting new users to your Egnyte domain. Please note that Port 25 for SMTP is not supported. We recommend using port 465 or 587 for SMTP.