When Admins accesses Reports, they'll see the Reports Center Dashboard. The dashboard provides a snapshot of activity to understand how information flows through the organization.
Power Users with the Reports role will not see the same dashboard. They will be presented with a Welcome screen that goes over the essential attributes of the types of reports they can run.
Admins will see a dashboard panel with four tabs: Storage, Users, Apps & Devices, and Links & Collaboration.
Tabs
Storage
The Storage tab breaks down how your account's storage space is being used and captures the change in storage size and file count over the last 30 days.
There's also a list of the five largest private folders in your account by size. You'll see the user's name, the folder size, and how many files are being stored there.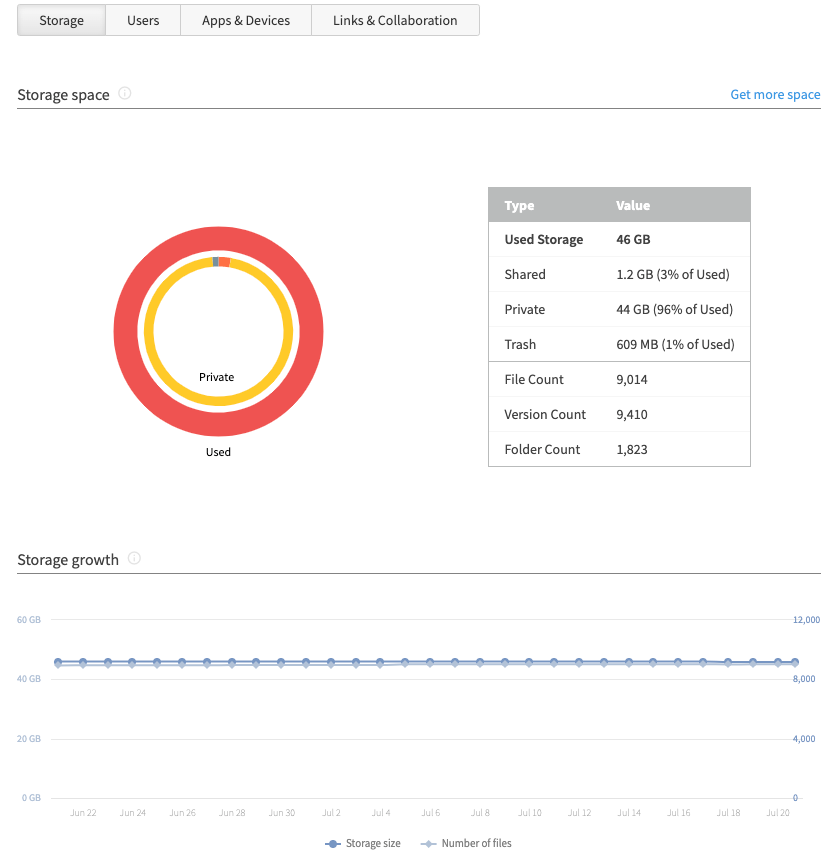 Users
Users tab captures how many Admin or Power Users and Standard User seats are being used relative to how many licenses have been purchased and breaks down your active users by type. It also captures login trends over the last 30 days by user type.
You can also use this tab to see which users created and downloaded the most files over the last 30 days.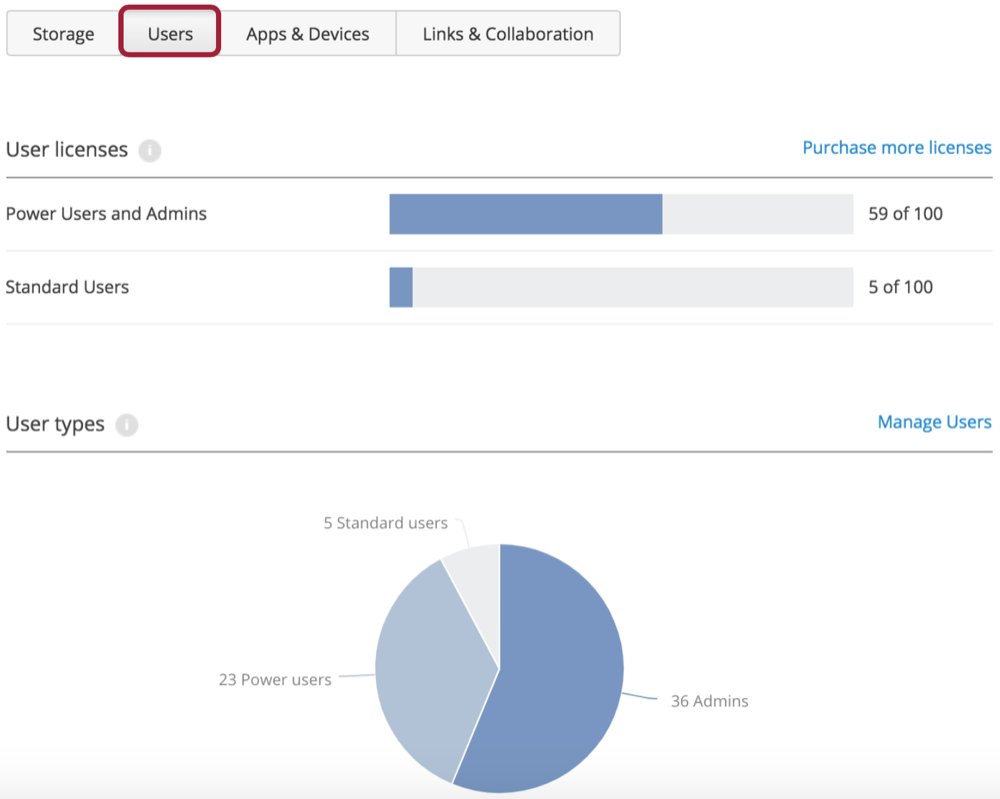 Apps & Devices
The Apps & Devices view displays a rundown of the personal devices and storage devices connected to your account, shows which endpoints are being used to upload and download the most, and lists the most frequent mobile device models that have connected to your account over the last 30 days.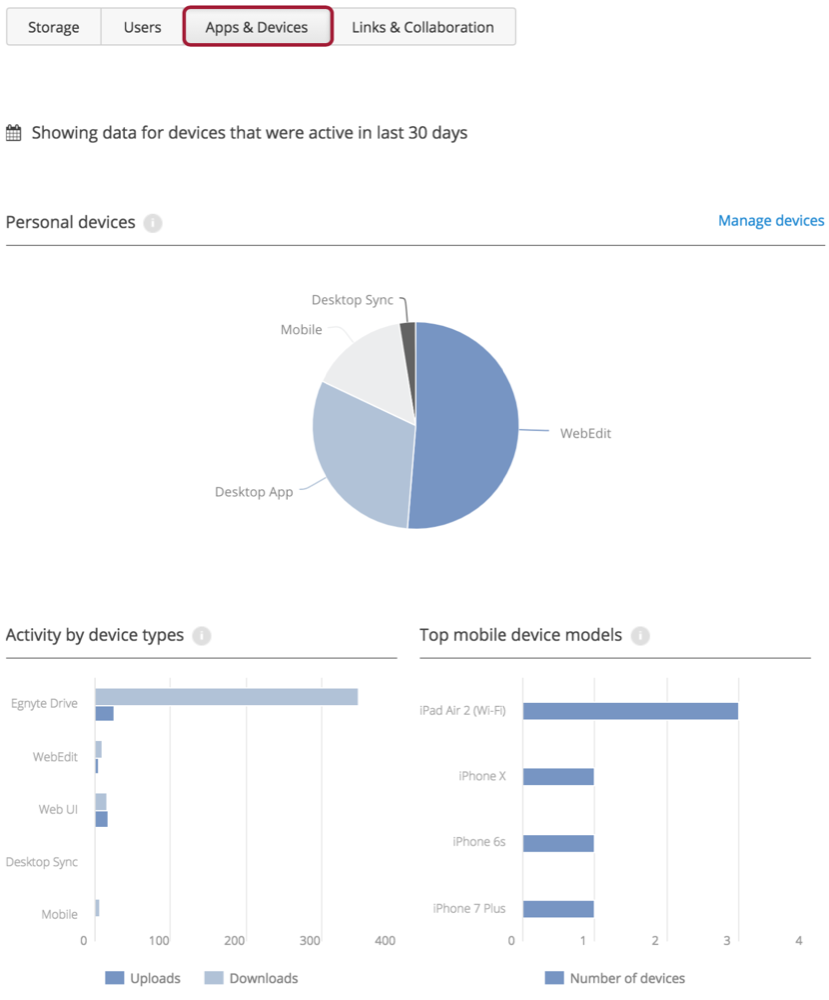 Links & Collaboration
The Links & Collaboration tab shows data for links that have been created or accessed for your account within the last 30 days. Here, you can find information like the most popular links and link recipients (by email domain) for your account, a breakdown of your account's links by access type and link type (i.e., file or folder), and a chart showing link creation trends.