Overview
Save email attachments directly into your Egnyte Connect folders without ever leaving your Gmail inbox.
Coming soon: easily share links to Egnyte managed files while composing new emails
KEEP ALL YOUR FILES TOGETHER
With Egnyte, all your content is in one place, meaning you don't have to keep searching for your files.
Better yet, you can access your files from any device and from your favorite business applications – save
your file in Egnyte and it can automatically appear in your CRM, be available for editing in your
productivity suite or ready for signature with your favorite eSignature application.
ELIMINATE DUPLICATES AND RETAIN VERSIONS
Egnyte's innovative integration automatically flags files you've already saved, so you can avoid duplicates
and save storage space. A new version of the file? Not a problem. Egnyte manages versions for you.
SECURELY COLLABORATE AND SHARE FILES
Save files to a shared folder and they are automatically accessible to your co-workers, vendors or
partners – anyone with whom you've shared the folder. Now you're all on the same page.
NOW RELEASED
Attach Egnyte managed files to an email without ever leaving the compose window:
- Share even the largest files without hitting inbox storage limits or message maximum size restrictions
- Make your attachments accessible only to specific individuals or organizations. Revoke access to
files as needed.
- Changed the file after sending? Your recipients are automatically taken to the most recent version
- Notifications and audit trails enable you to see who accessed your files and when.
Installation
Go to Settings Cog on your Gmail Inbox and select Get Add-Ons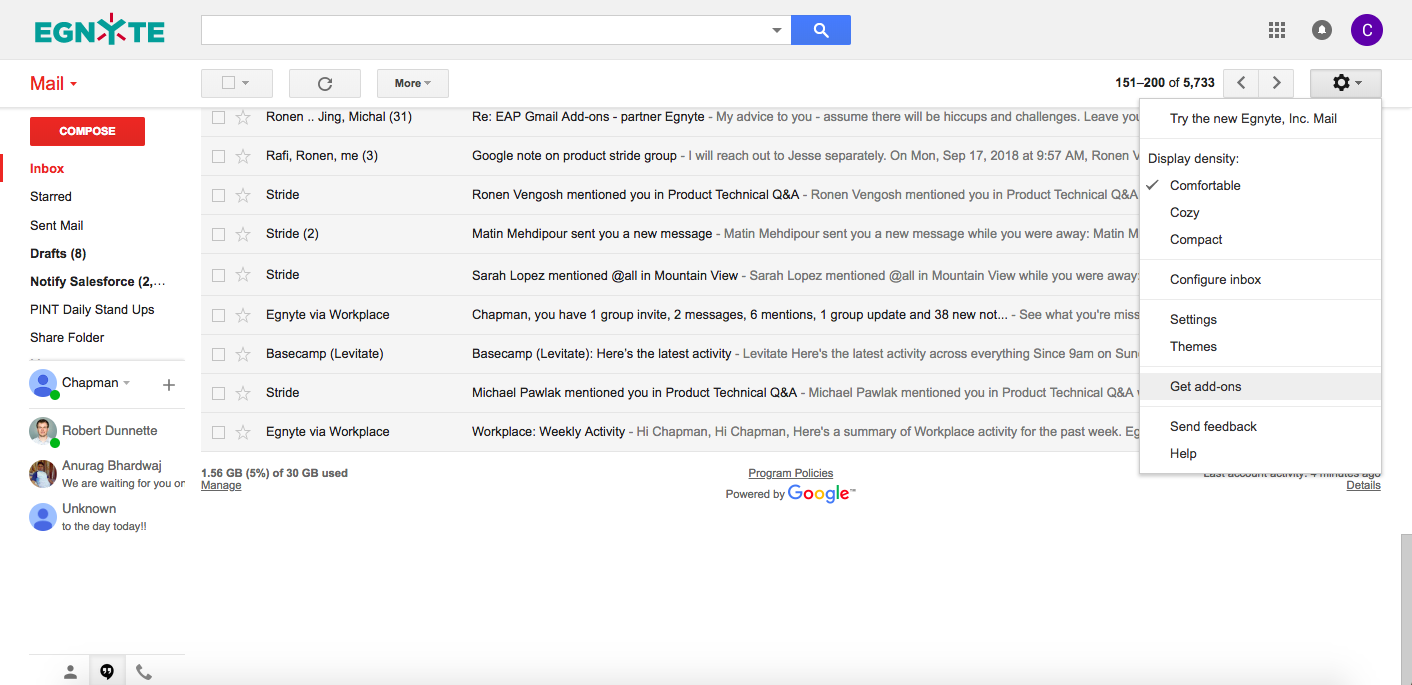 Search for Egnyte for Gmail and Click to Install Add-On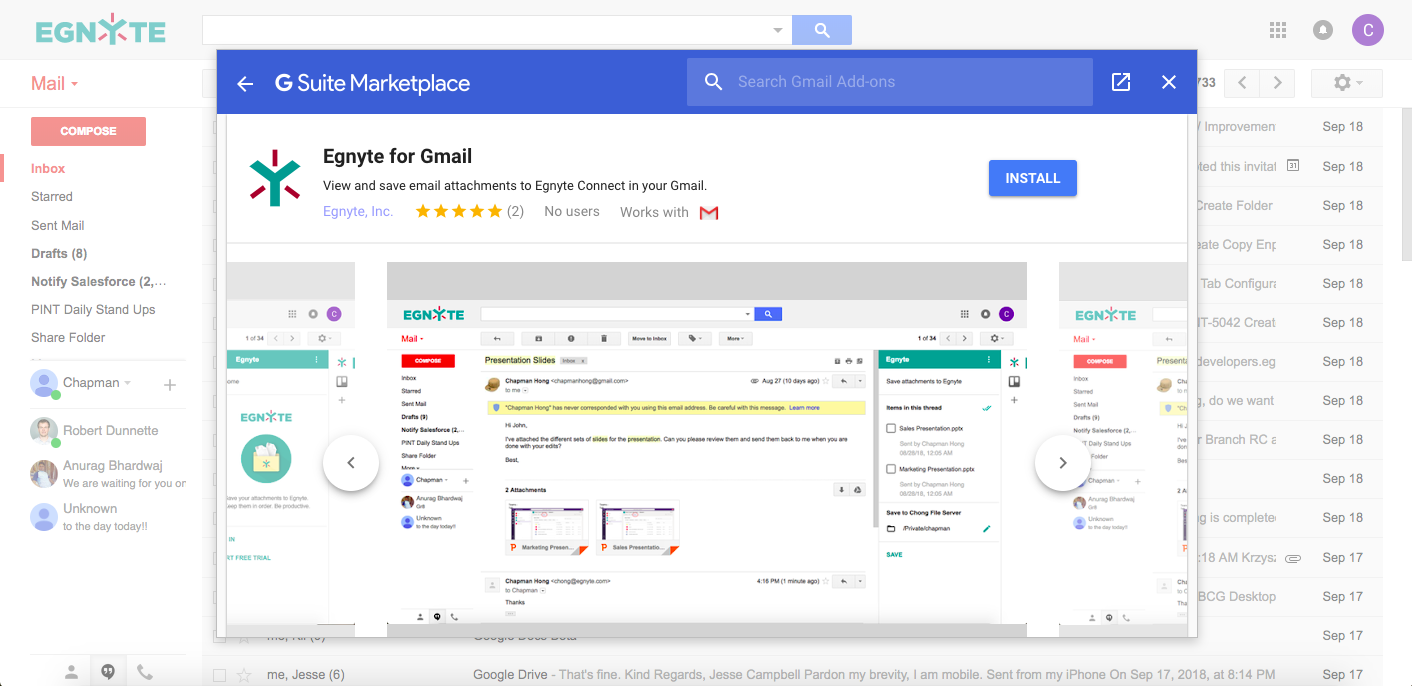 You will now be able to access the Add-On on the right side by clicking the Egnyte Spark when you read your e-mail.