Egnyte for Google Hangouts Chat is a bot that allows users to share and collaborate on Egnyte documents instantly, without leaving the chat window. This article will cover how to install and use the bot on your Hangouts Chat conversations.
Overview: Google Hangouts Chat
Google Hangouts Chat is GSuite's powerful text and video messaging app, helping users communicate with each other through 1:1 and group conversations.
With a few commands, users can easily access and share their Egnyte documents naturally within the flow of conversation.
Adding the Egnyte bot to Google Hangouts
First, open up your Hangouts app. On the bottom right, click "Add People & Bots"
Search for Egnyte, and it will appear as an option on your window.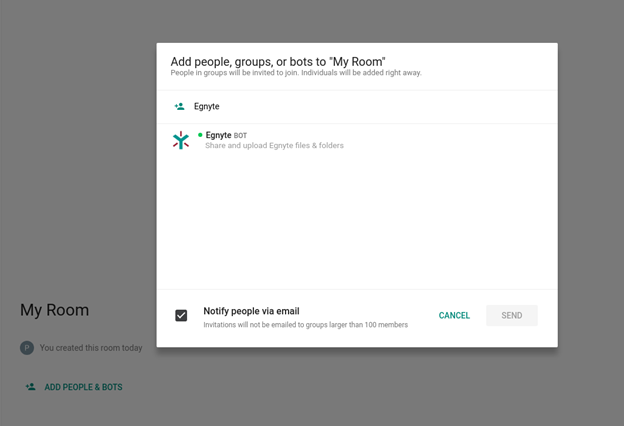 Click Egnyte to select it and click "Send"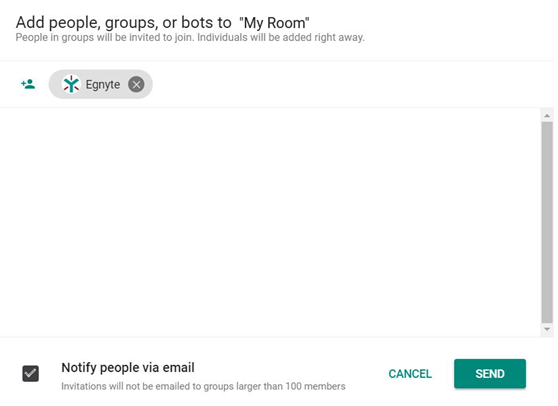 Now the Egnyte bot is added to Hangouts




To share a document using the Egnyte bot, go to a conversation and type "@Egnyte share" and click "Select Items to Share"




To authorize your Egnyte account, click "Authorize"

Sign into your Egnyte account and click "Next"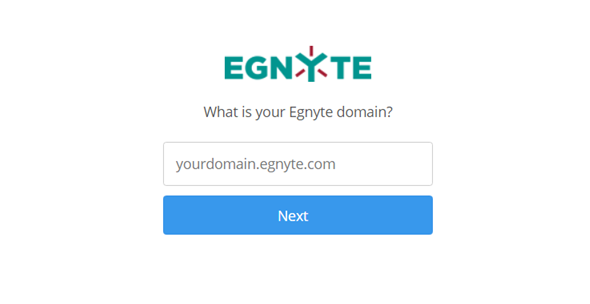 Select "Allow Access" on the authorization screen

Now you can navigate your Egnyte Connect account and select the file you want to share


Select the link visibility permissions for your file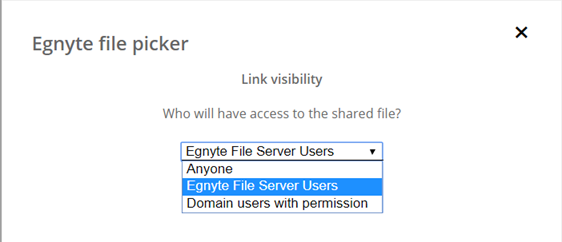 Press "Send" , and your file will appear in the chat conversation