Your Egnyte account comes with a specific amount of total storage allocated based on your plan. If you have received a maximum storage email, your account has exceeded its total storage limit. The total storage amount includes all shared and private files and folders for all administrators and power users on your account, files in the trash, and file versions. To avoid overage charges, please take action and either upgrade your plan or reduce your account's data stored in Egnyte.
What Should I Do?
Upgrade Your Plan
Administrators can refer to the Plan Details page in the Web UI to find information about their account's current usage and plan. Egnyte Office and Business plans have a default online storage limit of 5TB and 10TB, respectively. Egnyte Enterprise plans are provisioned with different storage allocations as specified in customer contracts.
For more information on upgrading your Egnyte plan, please refer to our plan page or contact your Egnyte account manager. Generally, customers are advised to either upgrade to a higher plan or directly purchase additional storage.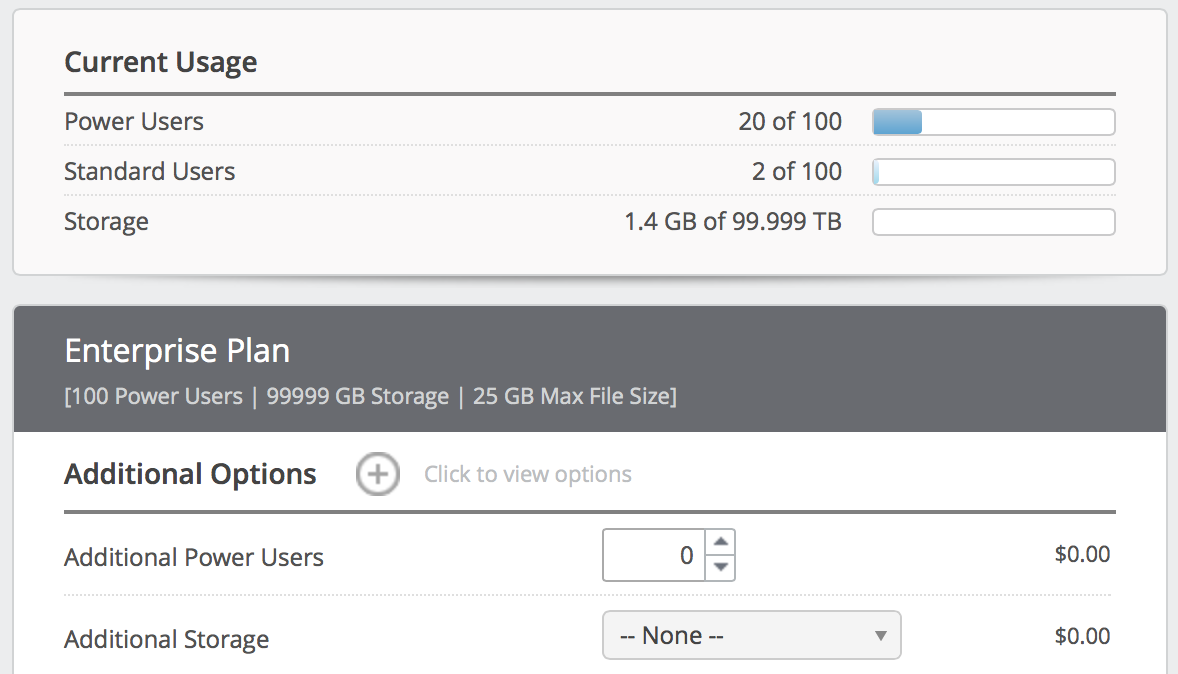 Remove files from your account
You can also avoid overage charges by bringing the total storage below the limit. Suggestions to reduce the amount of storage include clearing the trash on a more frequent basis, removing old versions of a file, and deleting outdated folders. Administrators can configure the Retention Policy in the Web UI to automate emptying the trash and limiting the number of file versions. For more information on deleting files, please refer to this article on the Helpdesk.