Android Mobile App v. 8.44 | Release Date: October 30, 2023
Location-Triggered Project Access Notifications
In this release, we are introducing a new feature in the Egnyte Android App to enhance project management and file access experience. This feature, known as "Location-Triggered Project Access Notification," streamlines users' access to Project Folders within the app when they are within the project's vicinity. If the geographic location is set within a Project Folder, users who travel to the location will receive an automatic notification upon arriving at the project's address. The notification will offer the users an option to jump directly to the relevant Project Folder.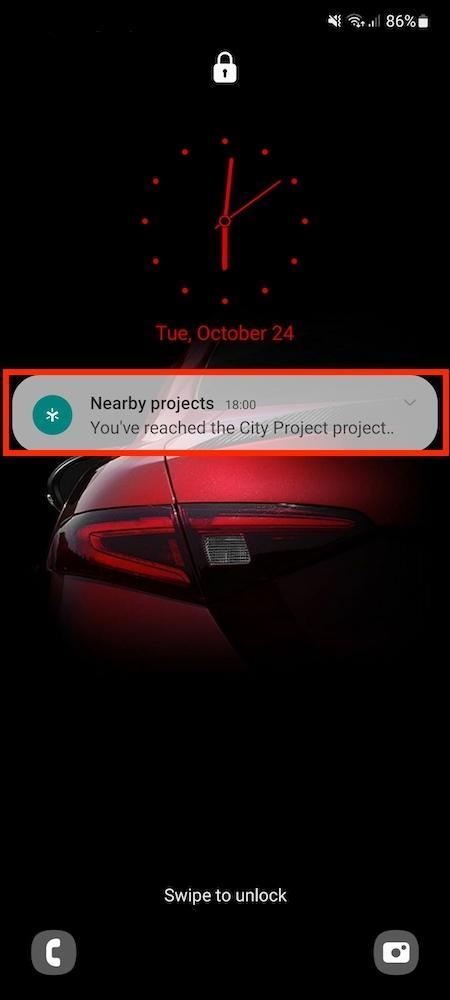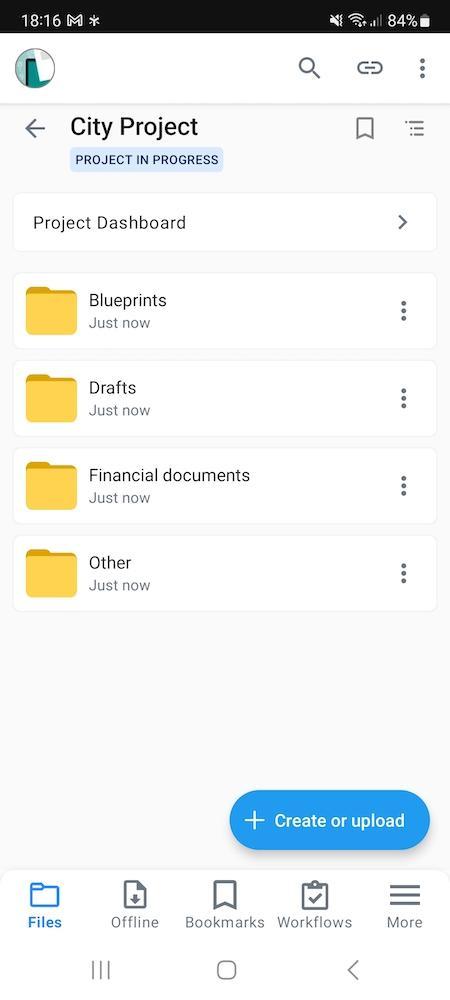 Users who want to receive the Project Access Notifications need to enable location services in the device settings and allow the Egnyte app to access the device location. A prompt to allow location permissions will be shown to Project Folders users when they go to a project folder for the first time after the release (provided that it has the geolocation set). In order to ensure accurate location services, ensure that the 'Use precise location' option is enabled, and grant location permission with the 'Allow all the time' setting. To find out more about Project Folders and setting the geolocation for them, refer to this helpdesk article.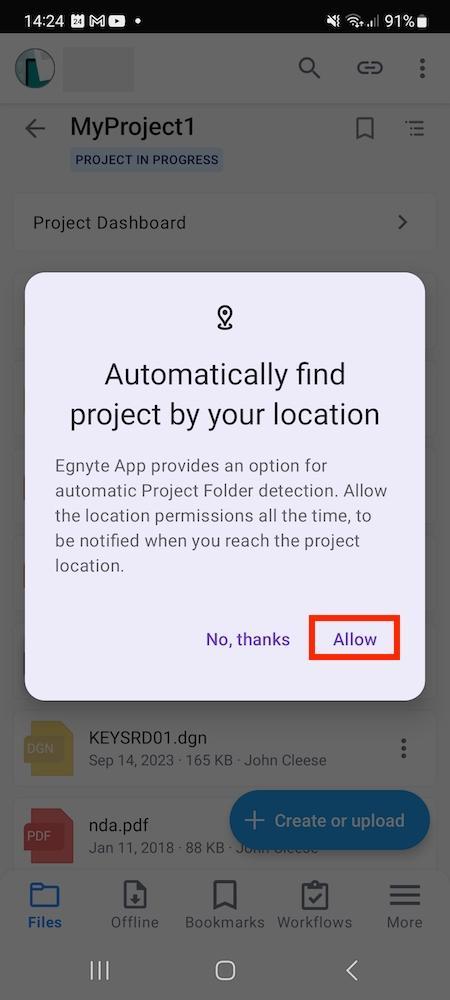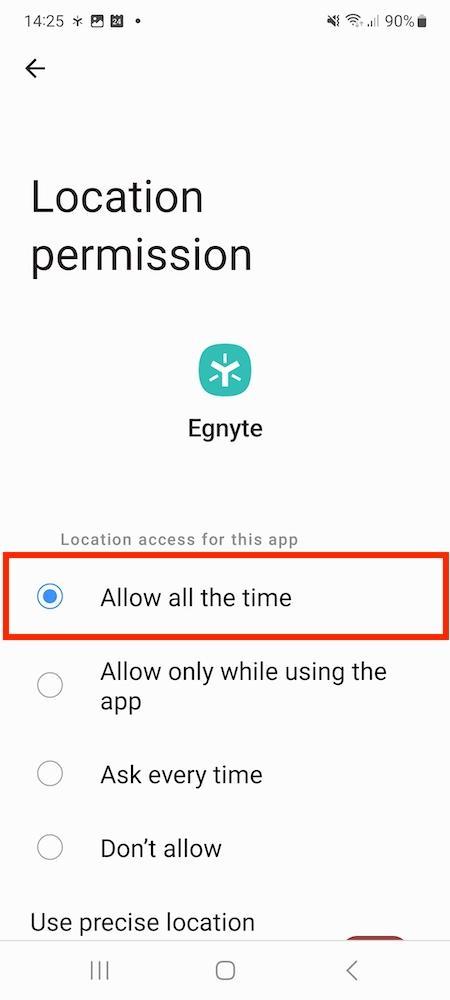 Location-Triggered Project Access Notifications are available for Project Control Add-on users only.
How to Upgrade
To upgrade to the latest version of the Egnyte mobile app and take advantage of the latest enhancements, download the Egnyte Android App, v.8.44 from the Google Play Store.