Note: Document Room capabilities are available only through dedicated Document Room Plans - Document Room and Document Room Enterprise.
Contact your account manager or Egnyte Sales team to get started with the new document room plan.
Egnyte provides the capability to invite multiple new users to collaborate in a document room. At this time the document room owner can also associate them with appropriate user groups so that once they register, they will automatically get access to the document room and permissioned content. 
Inviting New Users to Document Room
Document room owners who have been assigned the admin privilege of adding users within the domain will be able to invite new users to collaborate within their document room from the permission management display as shown below.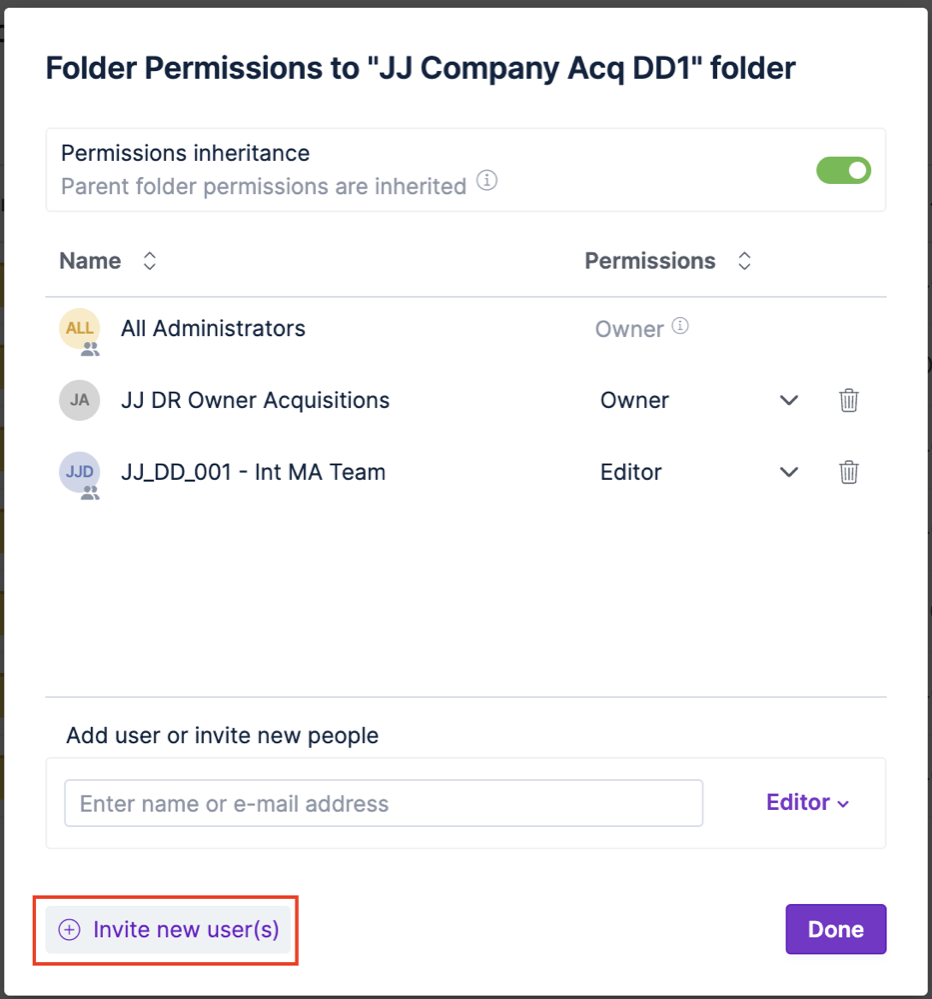 When the user selects the option to invite new users, it will open a dialogue box where the details of each user can be added. When the users are not associated with any groups, specific permissions can be added as shown below.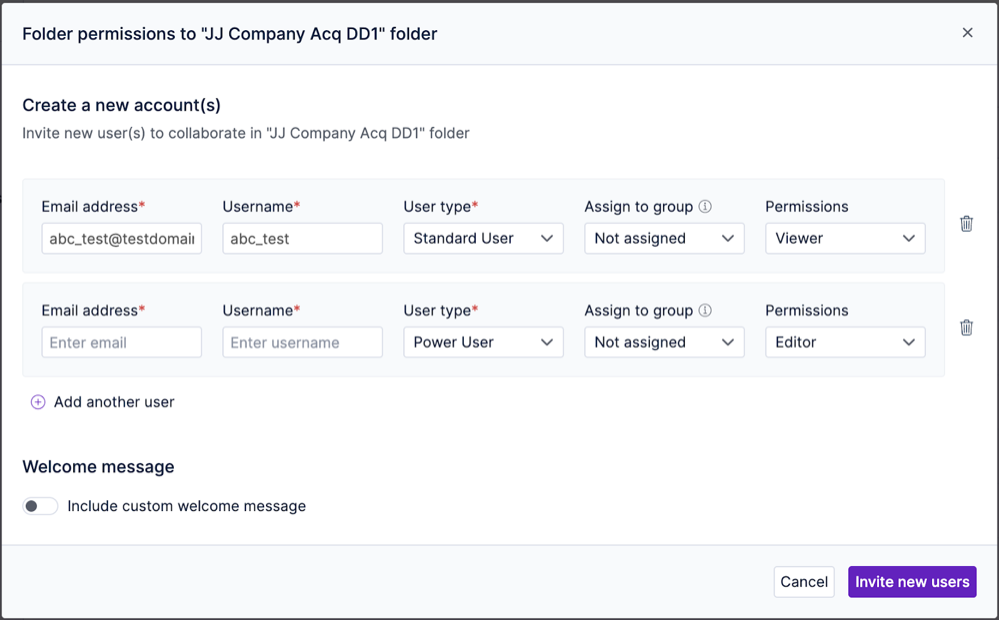 As a best practice, new users should be assigned to existing user groups to ensure the proper permissions are conveyed.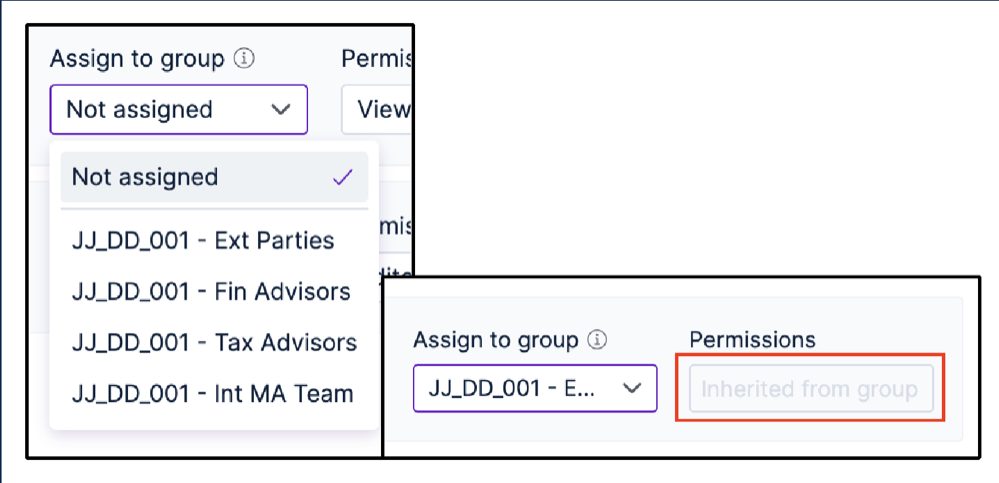 The user can also add a custom welcome message to the invitation email sent.
Once the user adds all the required user details and selects "Invite Users", all the users will be sent the invitation email to register and will be added to the user groups as configured. New users who aren't associated with a group will inherit the permission of the folder they are assigned to. 
The admin capability to add users, user groups, and add users to the groups from Collaborate will continue to be supported.
To invite existing users to collaborate within the document room, they will need to be added to the user groups from the Collaborate user group settings or their permissions added from permission management.