How do I update my credit card information?
The button to change your credit card information is located in the upper right-hand corner of the Plan Details screen.
You will only see this button if you are your account's admin user and currently pay by credit card.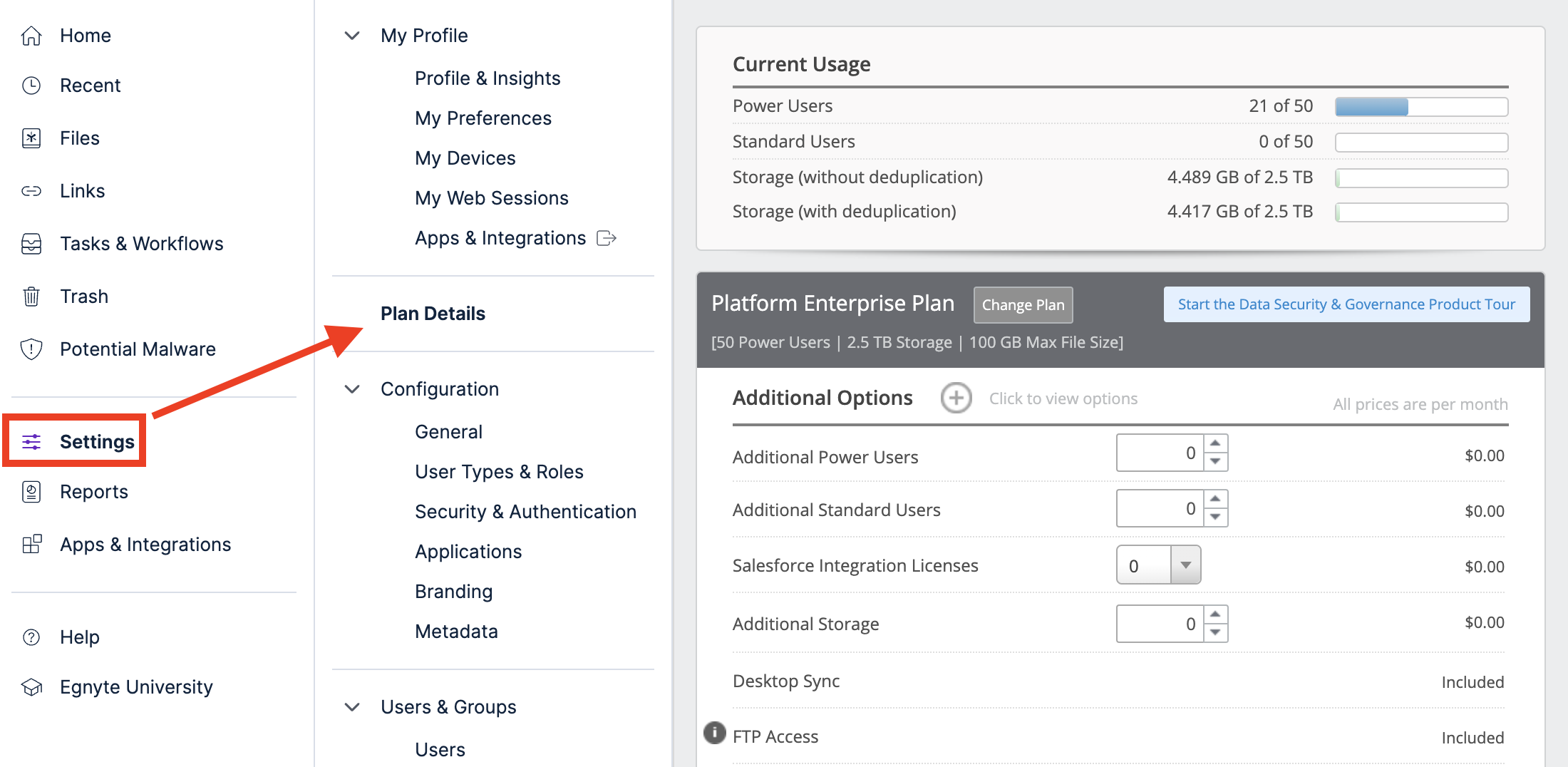 After selecting this option, enter your new card info and click Save.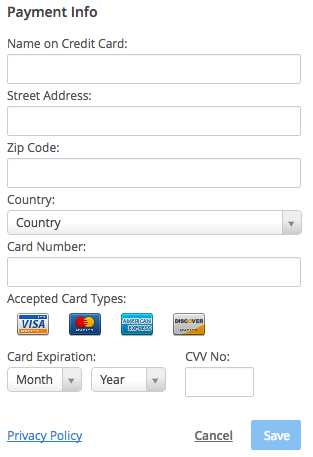 How do I switch from invoice to credit card payment?
You'll need to contact our Billing department to switch from invoices back to recurring credit card payments. These requests typically take one business day, so please contact us at least a few days in advance of your next billing date. However, you now have the option to make a one-time credit card payment. Simply click the Pay with Credit Card link in the Payment Info section to get started.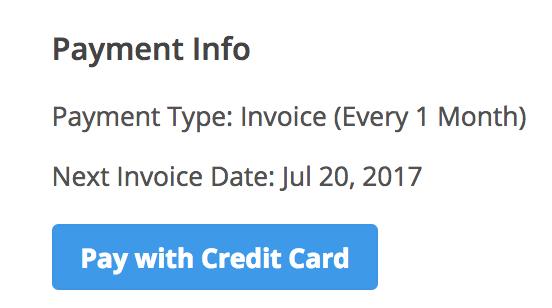 You'll enter your credit card information, choose the invoice(s) you'd like to pay and click the Pay with Credit Card button.
How and when will I receive my receipt?
Receipts are sent within 24 hours of your subscription date. For example, if you subscribed on May 15th, 2019, and are a monthly-pay customer, you should receive a receipt to your admin user's email address by the end of the 16th day of each month. You can view your 10 most recent billing statements from the Billing History link in the Payment Info box. Clicking an invoice date will download a PDF of the statement.

If you would like a copy of an older billing statement, please contact us.
How do I update the invoice email on my account?
The invoice email address defaults to the address of the user who created your Egnyte account. Please navigate to Settings and select the Plan Details tab in the Web UI. Under Billing Contact, click the Edit link and enter the new email address(es).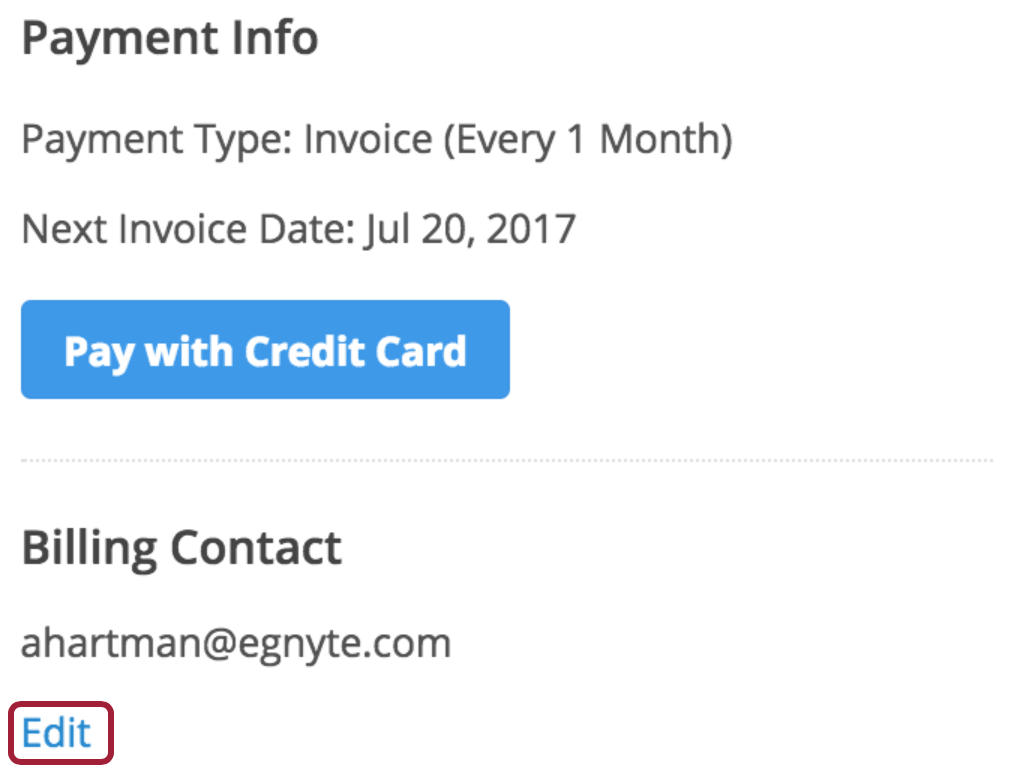 What happens if my account is locked for non-payment?
If your account is locked for non-payment, you will need to contact a sales associate to review the terms of your Egnyte account. Sales associates can be reached at customerservice@egnyte.com . Please do not contact our billing department; our billing department is not able to unlock your account.
How do I cancel my account?
If you are an admin on the account, you will see "Close this account" and/or the option to email cancellation@egnyte.com on the Plan Details page. Please use one or both of these to initiate the cancellation, and one of our representatives will reach out to assist you and ensure the account is scheduled to shut down accordingly. Please be advised that we cannot take cancellation requests from a non-admin user on your account. We have this policy to ensure that an unauthorized person does not delete your domain. Prior to canceling, please review our Termination policies in our Terms & Conditions.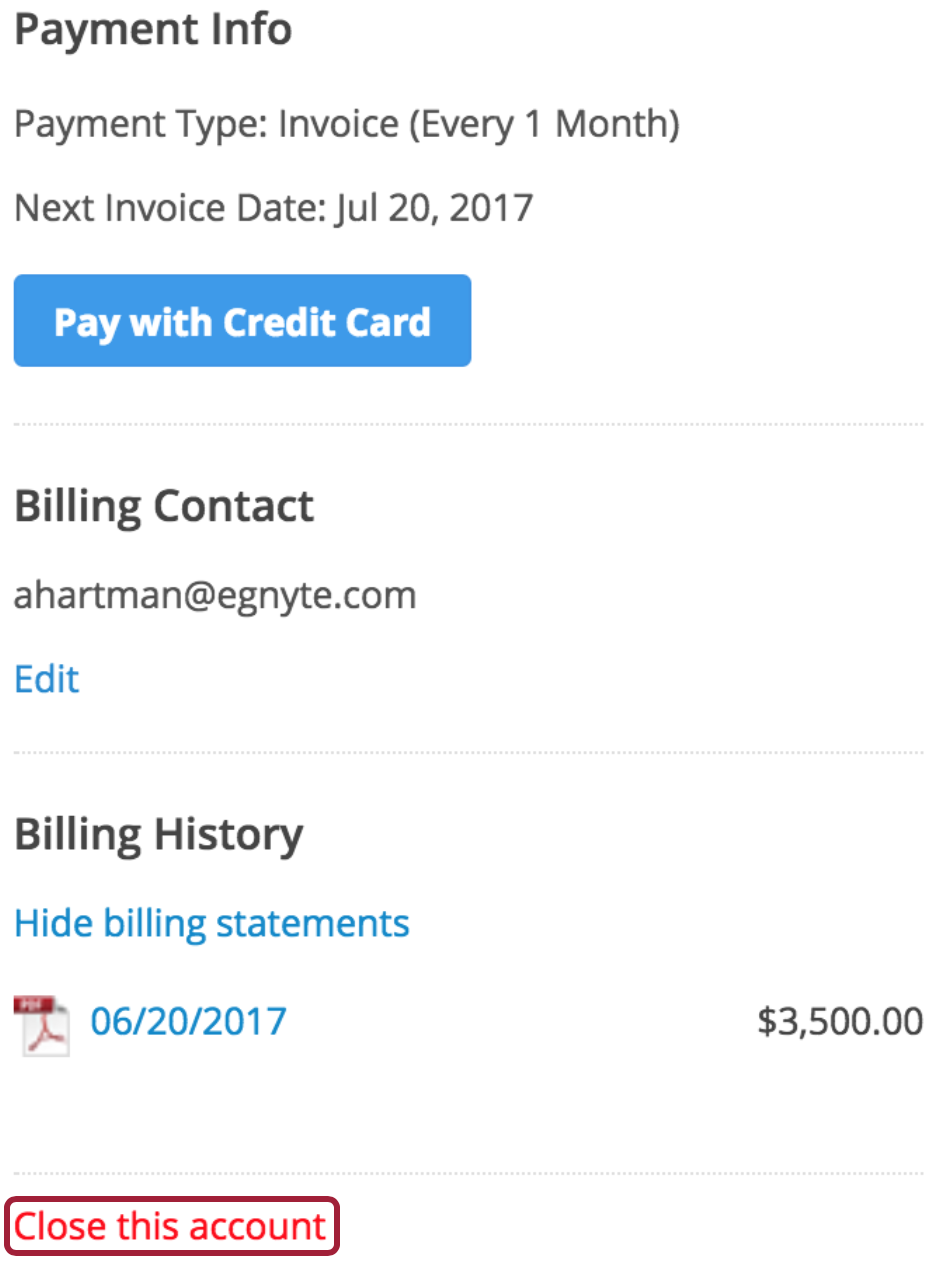 How do I obtain additional employee (user) subscriptions?
Egnyte is built to scale easily so that as your company grows, you can add more employee subscriptions to your Egnyte account. To add more employee subscriptions, log in through the web as an admin and click on Settings. Under Plan Details, you can add employee subscriptions to your current plan. Use the number picker to increase the number of users and click Save.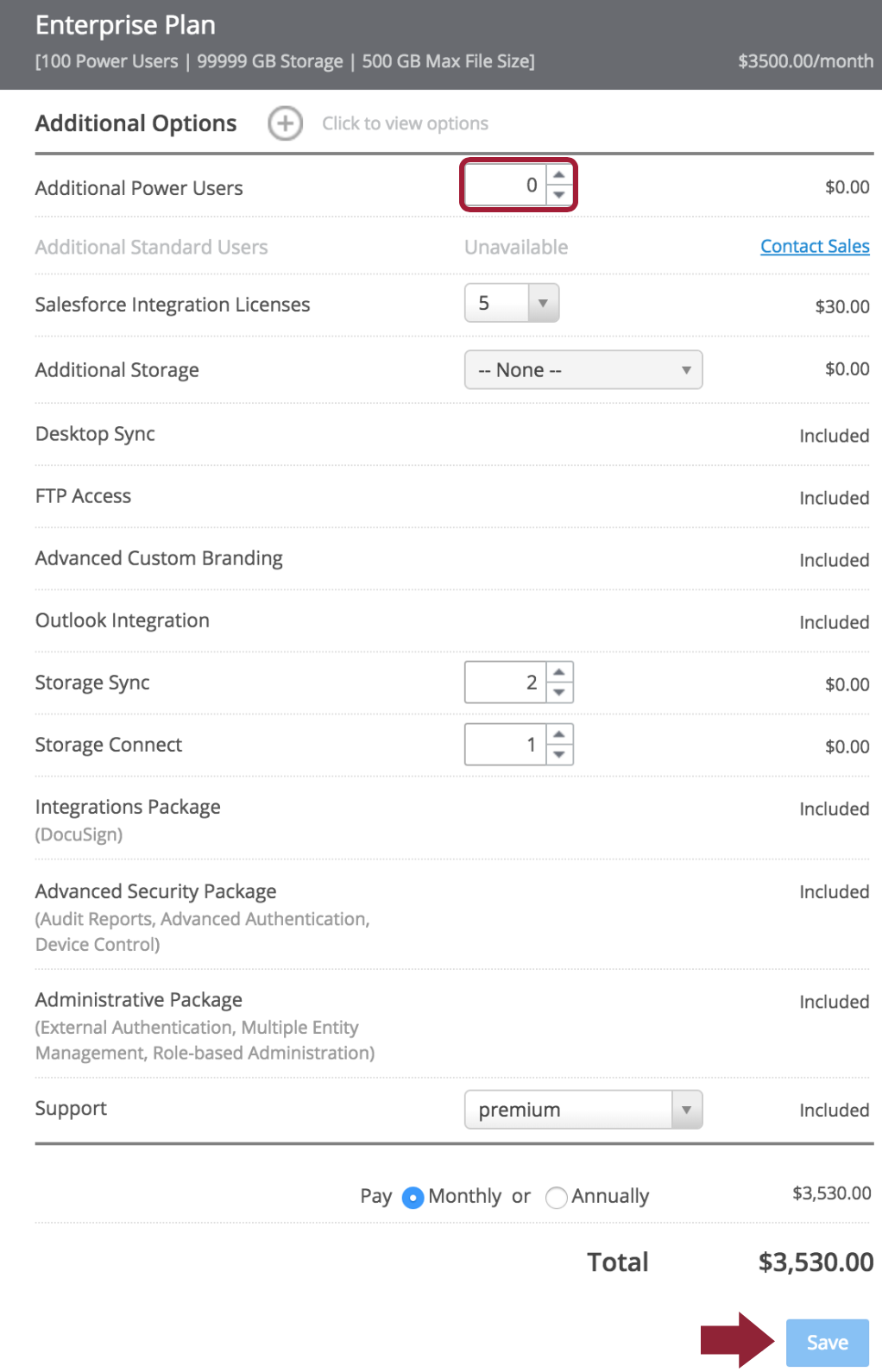 You may need to upgrade your plan to increase your total user count. If you receive an error when trying to add subscriptions, please contact your Egnyte representative or email customerservice@egnyte.com.
Am I billed for deactivated Admins or Power Users?
Deactivated Admins and Power Users do not use a user subscription, so deactivated users do not count towards your total user count. Deactivating a user will not lower your billed amount as billing is based on the total users allotted in your Plan Details, rather than how many subscriptions are being used at that time. (i.e., if you had 9 user subscriptions available and deactivated a user, you'd now have 10 available user subscriptions). However, deactivating an Admin or Power User will not lower your billed amount.
How do I request a W-9?
A W-9, or Request for Taxpayer Identification Number and Certification form, can be provided at your request. Please reach out to your Account Manager or email AccountsReceivable@Egnyte.com directly.
Egnyte does not automatically send out these forms to Admin Users.