Overview
We allow you to customize your Egnyte domain to create a sense of visual continuity with your other systems. Your domain can have a customized color scheme, account URL, email settings, and more. Custom Branding is available by default for all of our plans.


Custom Logo and File Server Label
To begin branding the Egnyte website, go to Settings, then the Configuration tab, and click the Branding option on the left.
You can upload your company logo and choose a custom file server label:



Note: The company logo and file server label will appear on the login page (see below).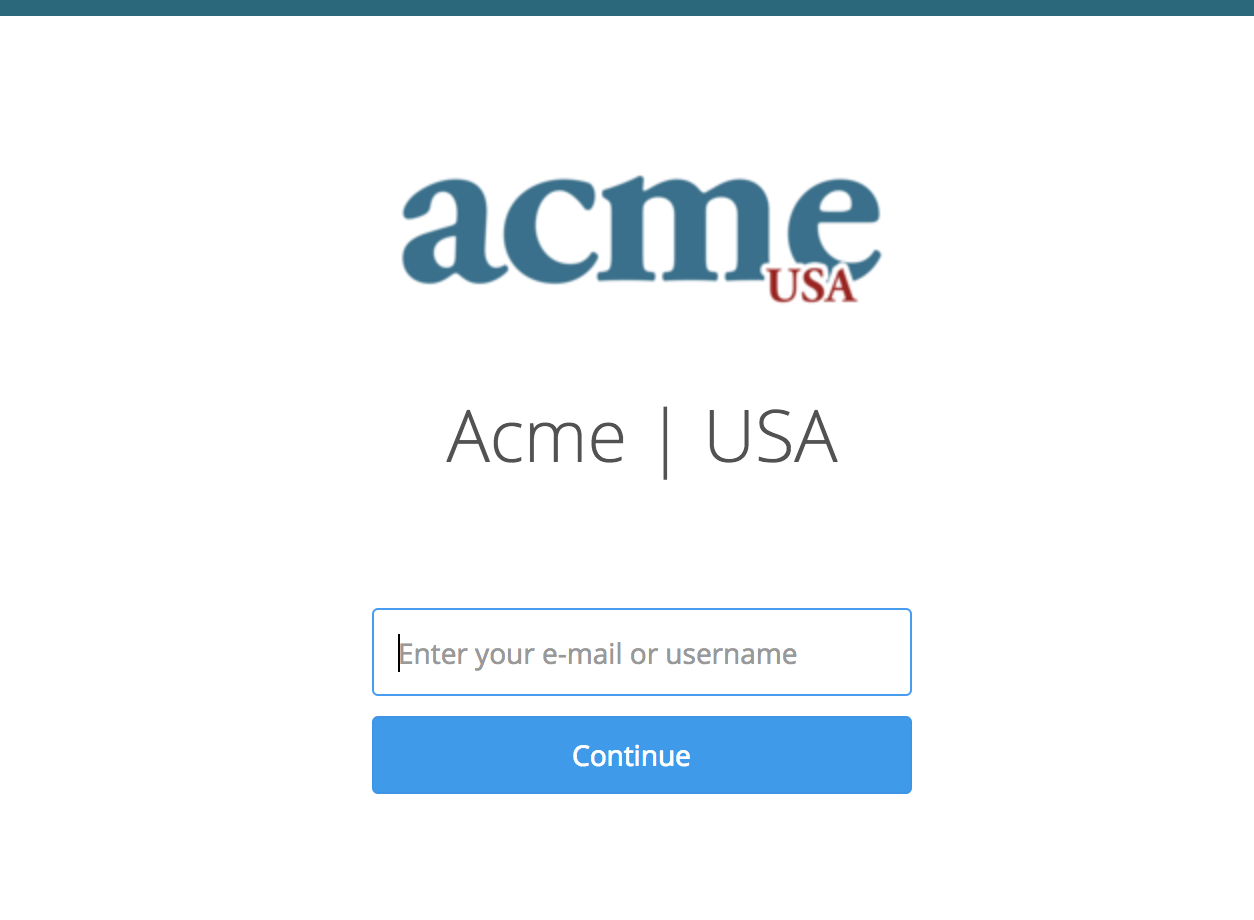 Your collaborators will also view a custom branded page for file and upload links: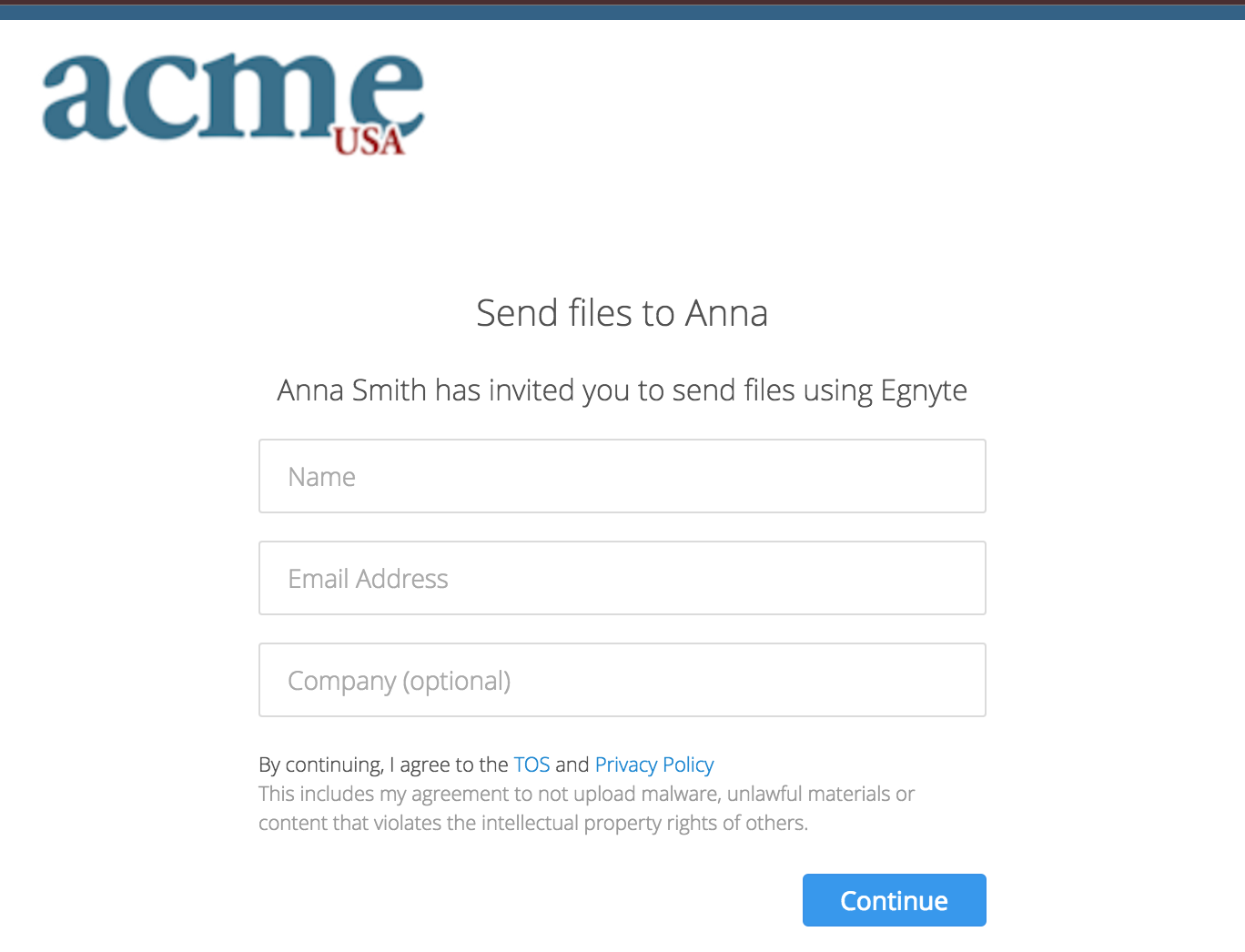 And set your account to show your company colors: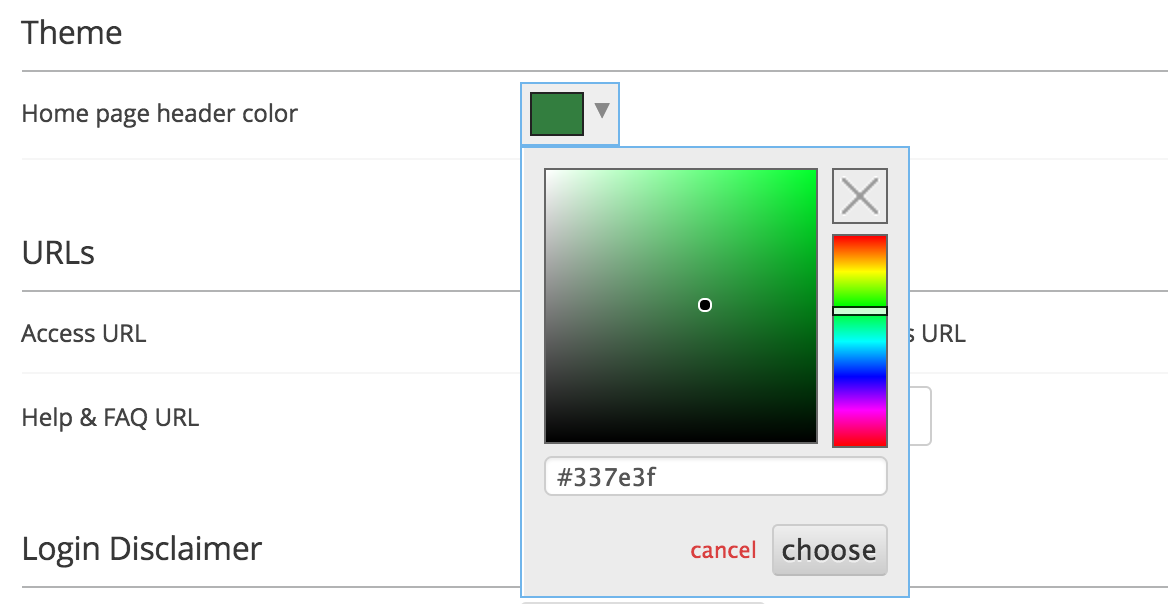 Click here to help choose the right color for your brand.


Custom Website Address (Access URL)
You can customize your Egnyte account to utilize any URL that you choose. After custom branding your Egnyte website, you can alter the standard Egnyte web address to one that utilizes your company's URL. For example, an Egnyte account can be named fileshare.acme.com instead of acme.egnyte.com. The new website address will be displayed in the Web UI and all file links sent via Egnyte.
Use Cases
Your company's name has changed and you want the Egnyte URL to reflect the new name
You want the URL to match a standard format for company resources 


Get a Custom URL
First, you'll need to submit a ticket to the Egnyte Helpdesk and pay a $50 fee per custom URL.  Then, Egnyte will provide a unique URL for your custom domain name, and you will need to update your CNAME DNS or A Record to point to this new URL. Finally, a digital certificate must be created which you'll need to send to us. Detailed instructions for obtaining this certificate can be found here.
Note: We do not accept wildcard certificates (e.g. "*.domain.com").

For resellers or companies who prefer to have their own IT department handle employee support, the Help & FAQ URL links can also be customized to direct to custom links instead of the Egnyte Helpdesk. 
Note: Domain names are set when the Egnyte account is created and cannot be modified.

SSL Certificate Renewal
Once the Custom Access URL is set for your domain, the certificates applied for your domain will need periodic renewal based on the expiry of the existing certificates. 
You'll need to submit a ticket to the Egnyte Helpdesk when the SSL certificates are up for renewal.


Egnyte Log-in through your Company's Website
You can also provide users the ability to access Egnyte directly through your company website. Click here to learn more.


Personalized Email and Email Server Settings
You can use your company's mail server to send out emails when sharing links, notifications, or inviting new users from your Egnyte domain. 
Email invitation messages to new users can also be customized.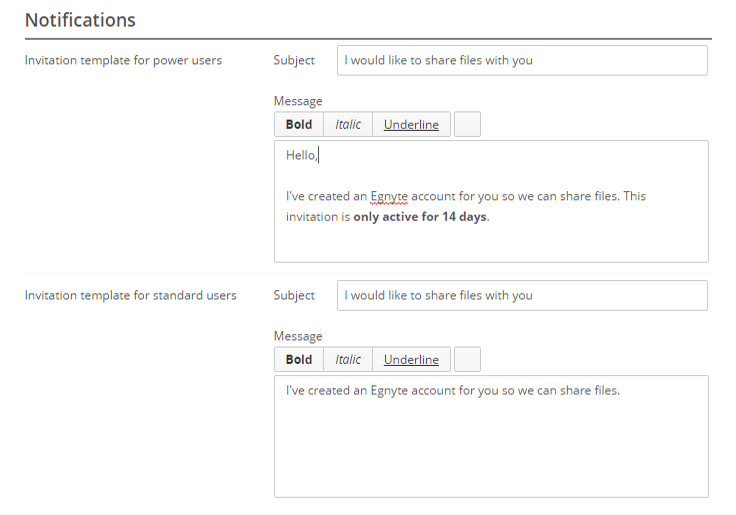 If you require IP Whitelisting for your firewall and/or SMTP relay settings, please contact support@egnyte.com for assistance.


Sign-out Redirect
After employees and clients sign out of your Egnyte account, they can be redirected back to your company website. Unlike the other features listed above, this option is not located in the Branding section. You can find this option within the Security & Authentication tab of Configuration.