Overview
This article will describe how Egnyte handles file locking (preventing other users from editing a file when you are working on it) and version control (preserving past editions of files)
Locking a File
There are two ways in which files can be locked within Egnyte.  The first is an automatic file lock that occurs whenever one person has opened a file utilizing Egnyte Drive or WebEdit. As long as the file remains open, other users will not be able to edit or delete the file. 
The second way to lock a file is to manually lock the file via the web interface, using the file action menu to "lock" the file.
A locked file will show a lock icon, and moving your cursor over the lock icon will reveal who locked the file and when it was locked.

Locked files may be previewed or downloaded, but may not be renamed, moved or deleted. Users may not upload new versions of a locked file.
These rules do not apply to Admins or users with the "Owner" permission on a folder, who may unlock any files in that folder.
Unlocking a File
An open, locked file in Egnyte Drive or WebEdit will unlock automatically once it is closed.  For files that were locked manually through the web interface, the user (or an admin or a folder owner) must unlock the file manually.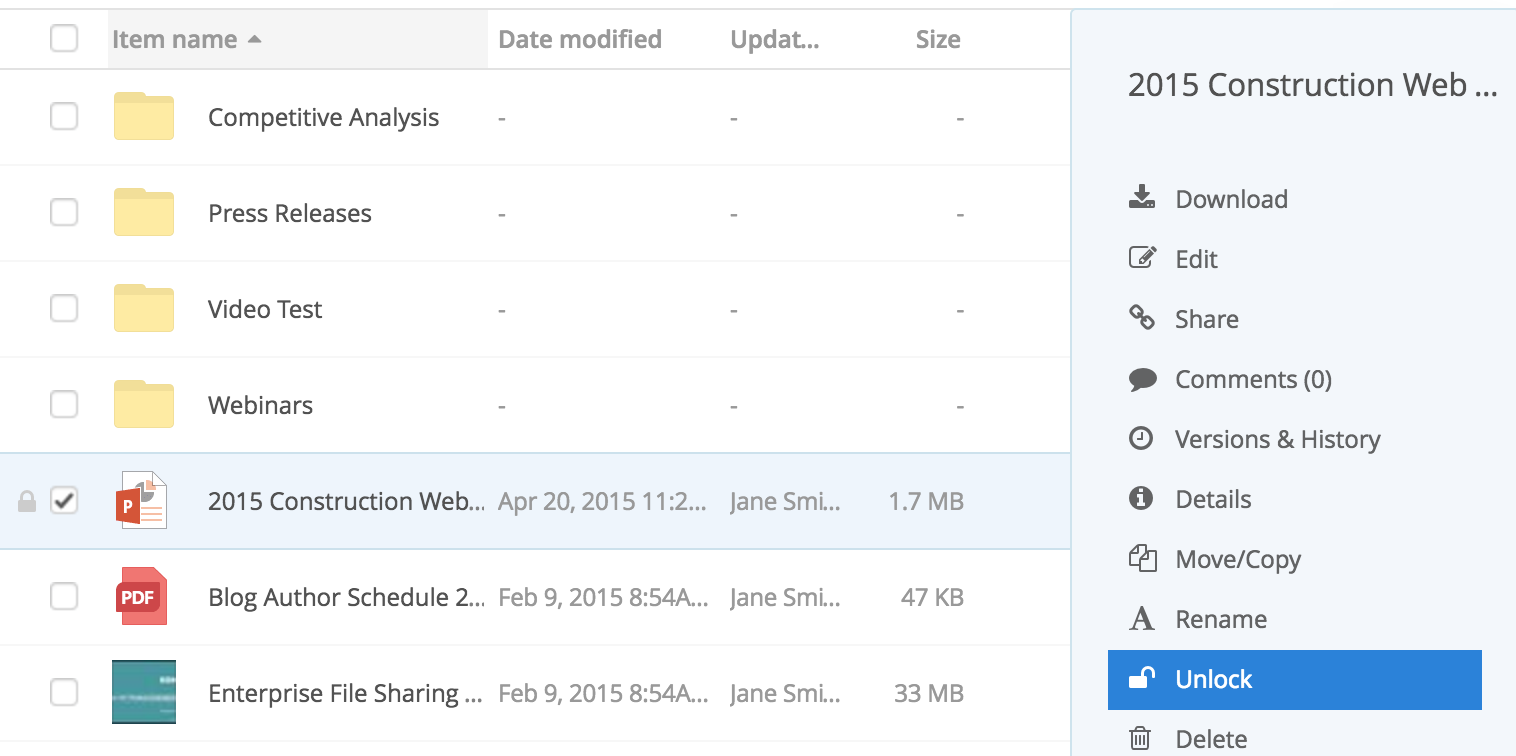 Lock Summary Report
Administrators can use the Lock Summary Report to view all of their domain's locked files; the admin can unlock the file using the "unlock" button in the report view. This report is available at "Reports / Lock Summary"  

File Versions
Appending file names with indicators like "v 2.1" and "2013 03 23" is an inconvenient way to track the iterations of a file. By contrast, Egnyte automatically creates a new version of a file whenever you save and close an existing document.
To view a file's versions, you must first select the "List View" option in the top right corner of the screen.

The number indicated next to the icon that looks like a clock is the file's version count.

Clicking the version icon reveals past editions of the document; these can be downloaded if you want to access older file versions. You can also promote an earlier version of a file so that it becomes the current version.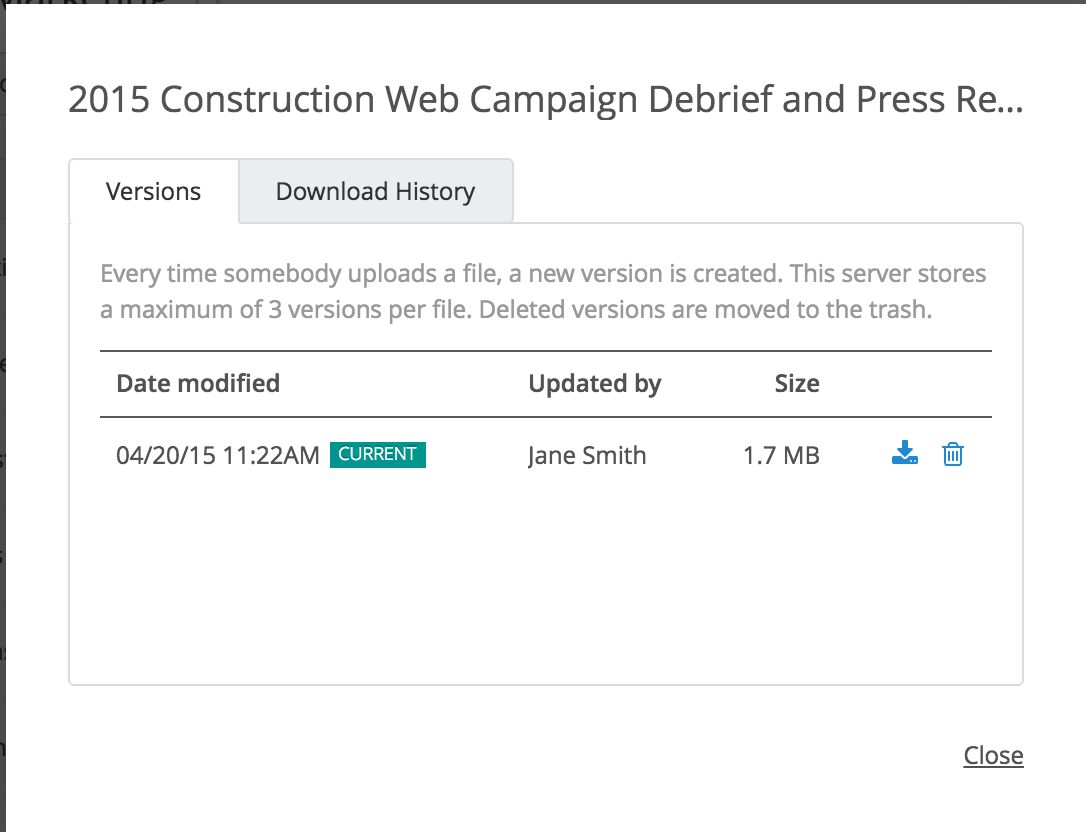 For any given file, only a certain number of versions will be retained. By default this maximum number of versions is 3, but this value can be changed via a setting in your account. Only 3 versions will be kept for the following file types, regardless of your account setting: Microsoft Outlook/Exchange (.pst and .ost), Microsoft Access (.mdb), QuickBooks (.qbb) and email (.eml) files.