Android Mobile App v. 8.43 | Release Date:  September 18, 2023
Project Folder Settings
All Project Folder Settings including the name, logo, ID, description, timeline, smart upload folder, and address can now be accessed and manipulated in the Android app. Users with the right role or permissions can also unmark folders as projects.
To access Project Settings, navigate to the project folder and from the three dot menu, select Project Settings.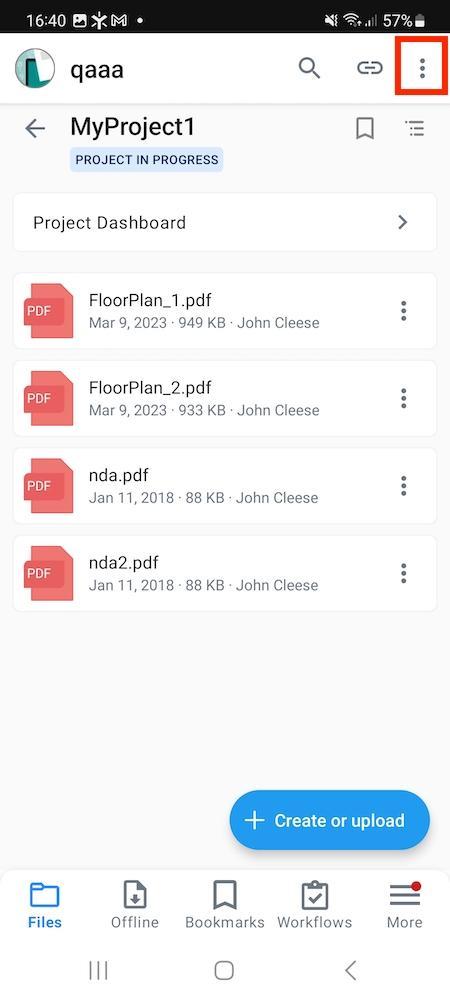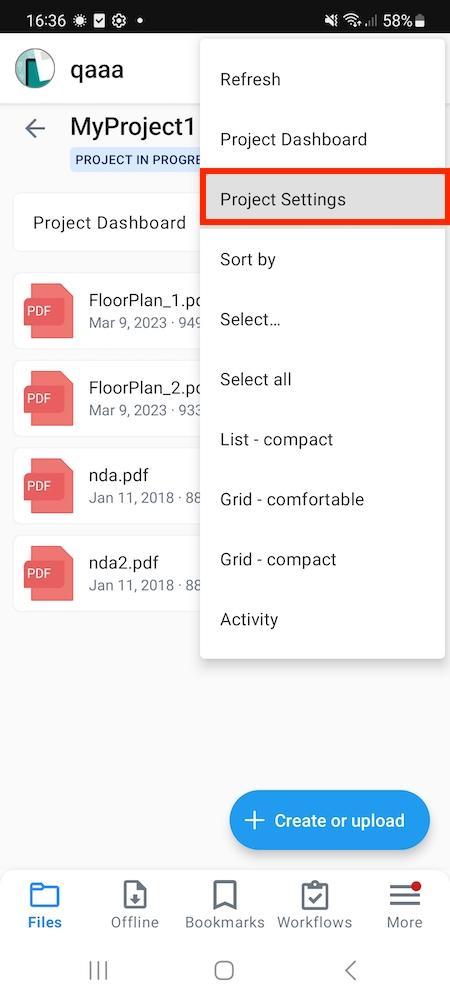 DXF and DGN File Preview
Customers whose pricing plan includes the AEC Package will now have the possibility to preview AutoCAD DXF and DGN files in the mobile app. The preview is generated automatically when the file name is tapped on in the listing view. Once the file is opened, the user can use pinching to zoom it in and out and the hand and orbit controls to move and to turn around the object on the screen.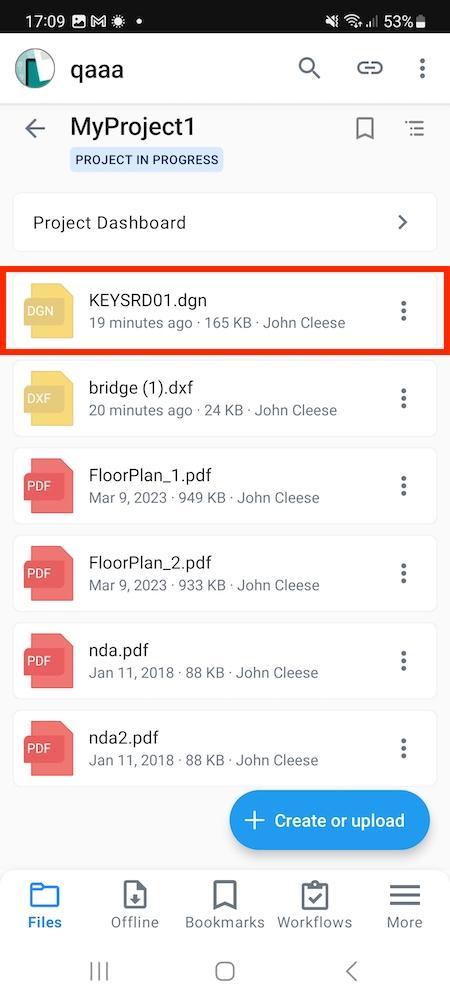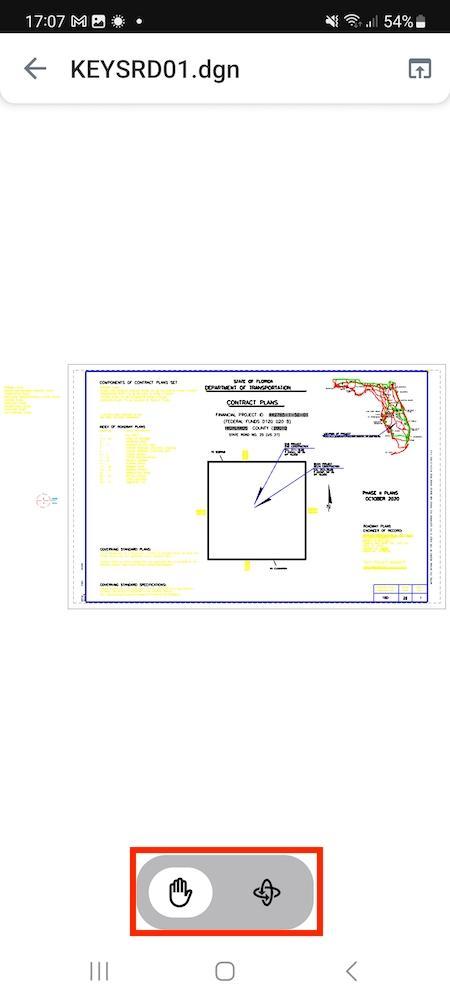 How to Upgrade
To upgrade to the latest version of the Egnyte mobile app and take advantage of the latest enhancements, download the Egnyte Android App, v. 8.43 from the Google Play Store.