Product: WebUI Release Date: September 6, 2023
Extended Snapshot Coverage of 30 Days
Egnyte now supports extended coverage of 30 days for snapshots such that customers can have snapshots for the last 30 days available to choose from while restoring the content.
With this extended coverage of 30 days, the snapshots are taken according to the following schedule:
0-7 days, every 4 hours (6 snapshots per day)

8-15 days, every 12 hours (2 snapshots per day)

16-30 days, every 24 hours (1 snapshot per day)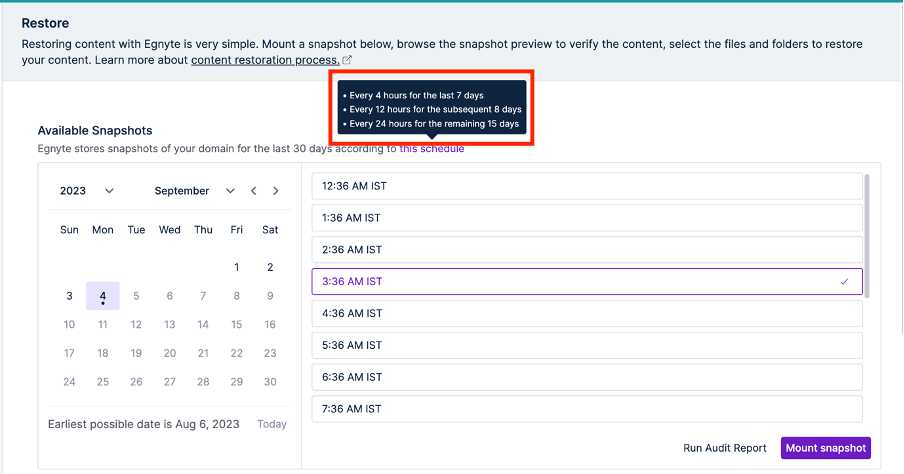 This change will be available from September 8, 2023 to all customers who are already using the snapshot restore functionality.
Additional Information and Resources
The current release contains a few improvements to existing functionality.
Minor performance and stability improvements

Minor logging and UI improvements

Minor bug fixes
The changes will be available to all users by September 7, 2023.