Product: WebUI Release Date: August 23, 2023
AI-Driven Document Summarization (Limited Availability)
AI-driven document summarization synthesizes the content using industry-leading large language models (LLMs), and is sensitive to the type of documents.
In order to create a document summary, please visit the new 'Summary' tab on the document preview pane. The summary will be synthesized and displayed in the tab.

Users can provide feedback on whether the summary is useful by using the thumbs-up/thumbs-down icons at the bottom of the summary pane.

The thumbs up/down icons will appear when you hover over the summary pane.
For more information, or if you would like to opt-out of this feature, visit this helpdesk article.
AI-Driven Helpdesk Chatbot (Limited Availability)
The new AI-Driven helpdesk chatbot allows you to access the contents of Egnyte helpdesk articles via an intuitive chatbot interface. You can ask questions such as 'how do I share a file?' or 'how do I create users?'; and the chatbot will respond with an appropriate answer along with a link to the relevant helpdesk article.
In order to start a chatbot session, click on the help icon near the top right of the screen. The scroll to the bottom in the newly opened pane and click in the chatbot prompt.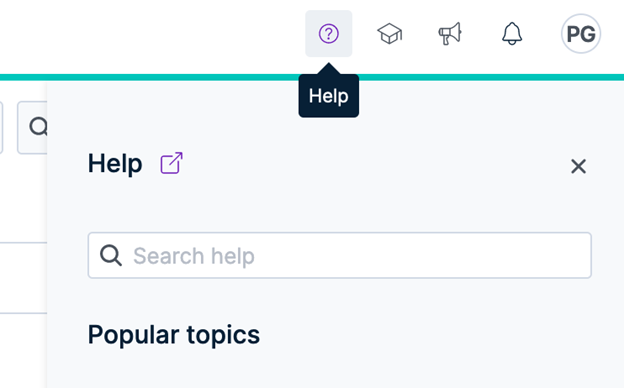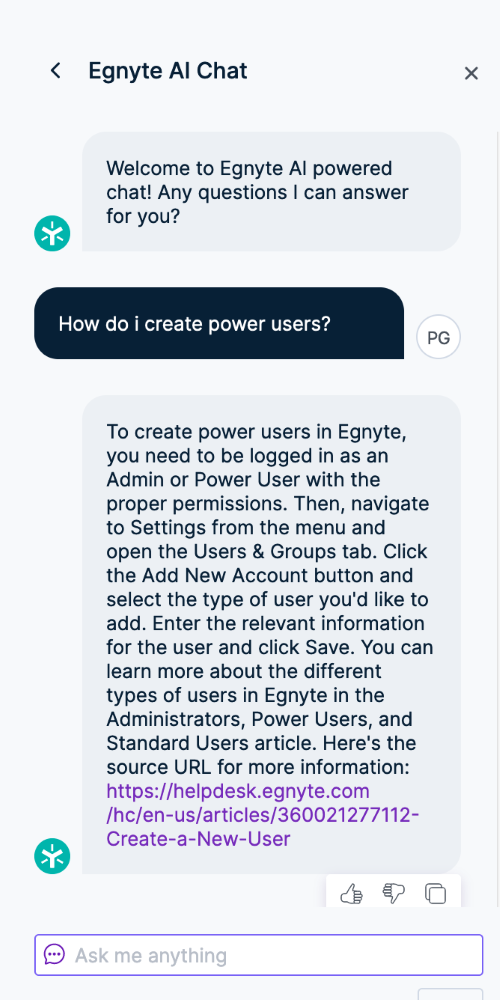 Issues Addressed
Incorrect Permissions Report
There was an issue where if a user had a combination of inherited permissions and direct permissions on a folder via their membership in multiple user groups, then in some cases the permissions report did not accurately show their permissions. This issue has been resolved.
Incorrect File Download History Shown When Previewing PDF Files
If a PDF file was reviewed multiple times via different clients, the download history was not displaying all the separate download events. This issue has been resolved.
Additional Information and Resources
The current release contains a few improvements to existing functionality.
Minor performance and stability improvements

Minor logging and UI improvements

Minor bug fixes
The changes will be available to all users by August 24, 2023.