Product: WebUI Release Date: August 17, 2023
Workflow Templates
You can now create repetitive review and approval workflows efficiently and consistently using reusable Workflow Templates. This new feature allows you to streamline review and approval processes for your entire organization. Details regarding the changes can be found here.
Default Workflow Settings
Administrators can now set the following default workflow settings in the General settings section of workflow configuration.
Digital Signatures
For accounts with the Workflow Digital Signature feature, Administrators can now control whether approval steps have the Digital Signature option selected by default in the Workflows Configuration settings. Additionally, you can choose whether users can override the default digital signature settings.
Workflow Remider settings
Administrators can now set the default task reminders for the workflows and templates. Users can modify the default task reminders options if necessary when creating workflows and templates.
File and Folder Shortcuts (General Availability)
Overview
A few weeks ago Files and Folders Shortcuts functionality was initially introduced with limited availability and has now progressed to being generally available (GA). This feature is available to all customers on Platform plans.
These shortcuts are native to the Egnyte file system, and are OS independent (unlike Windows or MacOS shortcuts). Users can create the shortcuts using the WebUI or the Desktop App. Once a shortcut is created, the users can use it to navigate to the target file using the Mobile App, Desktop App, or the WebUI.
Using shortcuts, users can centralize & manage their data in one place, but put shortcuts to the content in multiple places as needed, without duplicating data or storage.
Creating Shortcuts using the WebUI
In order to create a shortcut, right-click on the File or the Folder and choose the 'Create a Shortcut' option. A new shortcut would be created with the default shortcut name. Once created, a shortcut can be copied, renamed, moved, or deleted just like any other item. Anytime the user clicks on the shortcut, whether the click happens in WebUI, Desktop App, or Mobile App, they would be automatically redirected to the underlying original file/folder.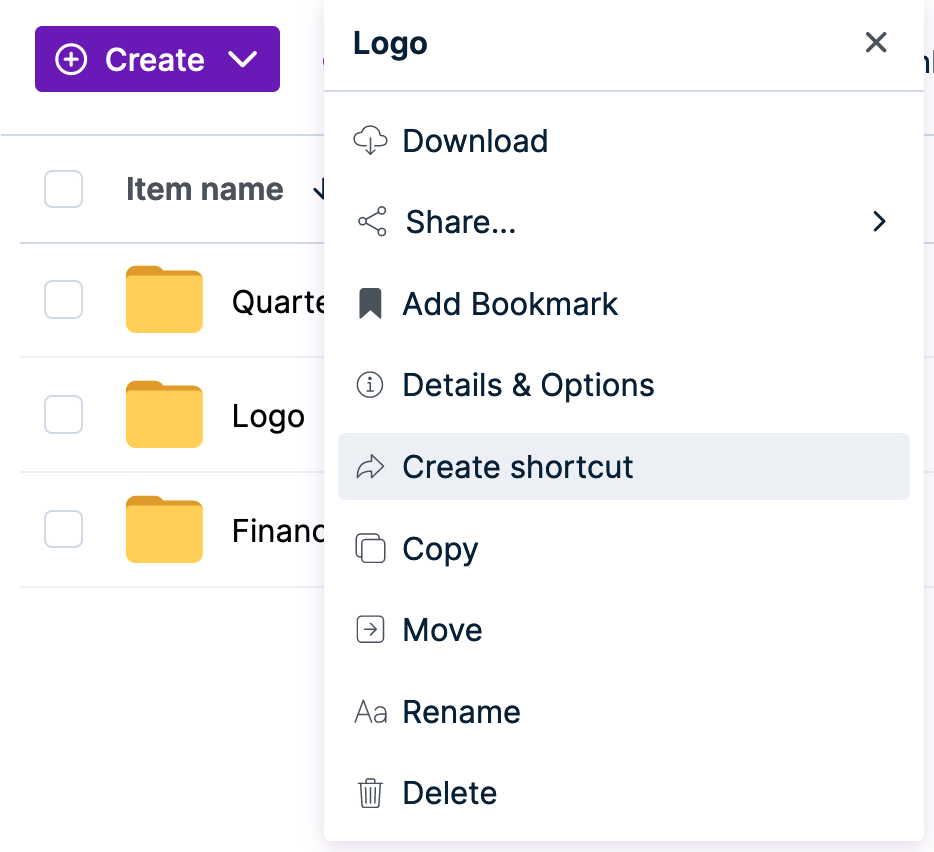 User Activity Monitoring (General Availability)
A couple of weeks ago, User activity monitoring functionality was initially introduced with limited availability and has now progressed to being generally available (GA).
This feature updates the existing user export from Settings→ Users & Groups → Users to have a more accurate "Last Active" value which thoroughly accounts for all types of user activity based on audit logs. It also expands the export to describe the user's most recent activity details and period of inactivity in the form of the following columns.
Most recent activity type

Most recent action

Days inactive
This feature also adds a "Last Active" value to each user profile for easy reference within the UI.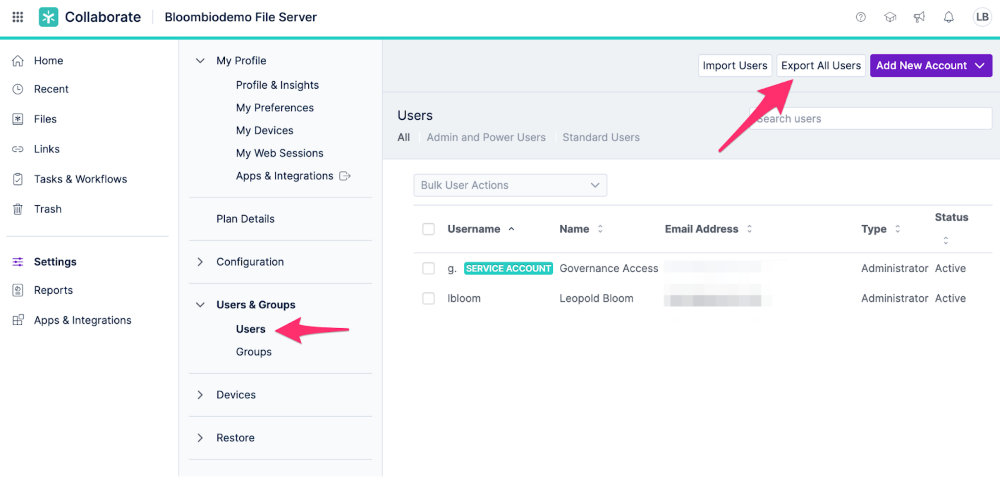 Issues Addressed
Inaccurate Audit Events After User's Deletion
There was an issue where an incorrect admin might have been shown in the user's private folder delete audit event after user's deletion. This situation might have occurred when ADKit was used. The issue has been resolved.

Additional Information and Resources
The current release contains a few improvements to existing functionality.
Minor performance and stability improvements

Minor logging and UI improvements

Minor bug fixes
The changes will be available to all users by August 17, 2023.