Users can save the queries that they run often (such as - find all spreadsheets with the word 'expense' in the title that have been uploaded within the last week). When a search query is saved, all search keywords as well as all associated search filters are saved.
In order to save a query, first execute the search, and then click 'Save Search' on the Search results screen.
At that point, you would be prompted to provide a name for the saved query.
To execute a previously-saved search, click on the saved searches dropdown and select the query you would like to execute.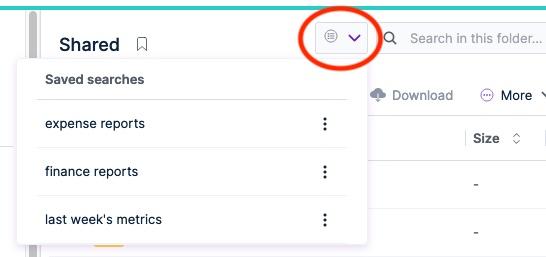 You can also click on the menu within the dropdown to delete queries.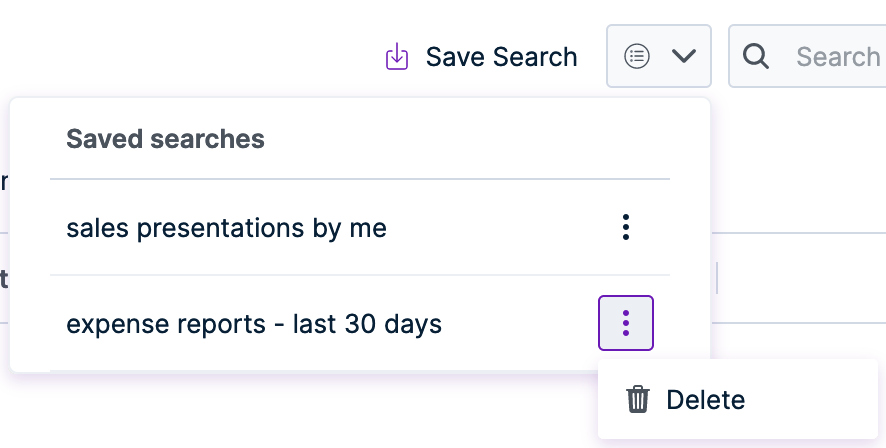 If no searches have been saved yet, the saved searches dropdown box will display a message indicating that no searches have been saved yet.