Audience
Any user of the Migration App.
This product is currently in Limited Availability. We invite any Customers interested in using the product to engage Egnyte Professional Services or their Customer Success Manager to have it enabled for their domain.
The Migration App Speed Test Utility
The Migration Operator may manually trigger a Speed Test for any connected Agent. This provides insight into the throughput speed expected from the source host (where the Agent is installed) to the Egnyte Migration API endpoint. This offers a much more accurate gauge of how long a migration will take than the standard Egnyte speed test, which only measures the speed from the host to the Egnyte domain.
Speed Test is available from the Agent context menu (the three dots on the Migration Dashboard or on the Agents Settings page.)

Selecting the Speed Test utility from the Agent context menu
The Speed Test results are displayed in a pop up window (example below), as well as retained on the Migration Details page in the right hand panel, and the Agent Settings page.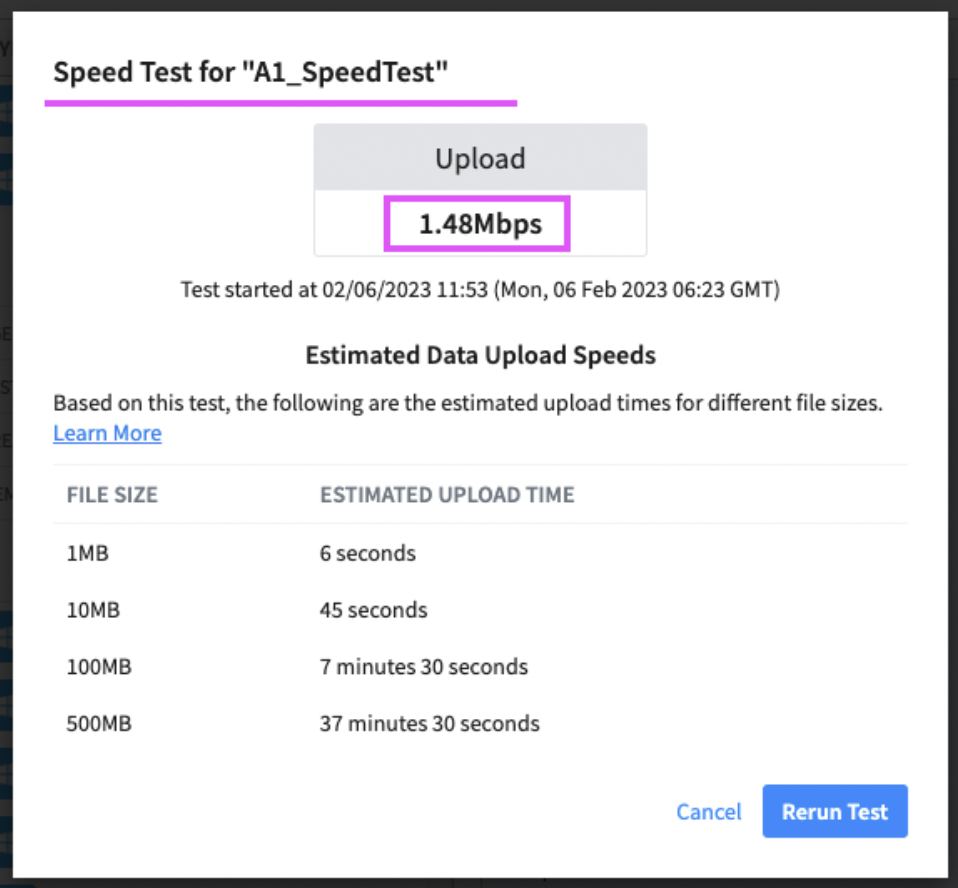 Speed Test Results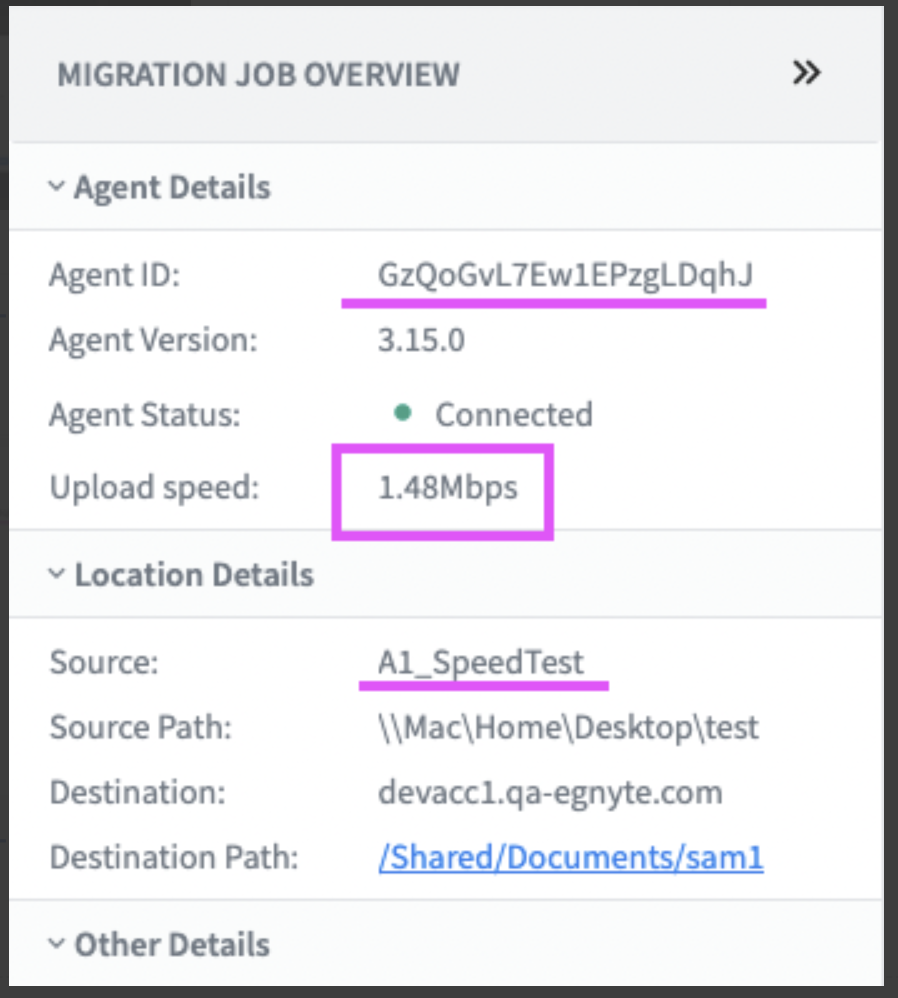 Agent Details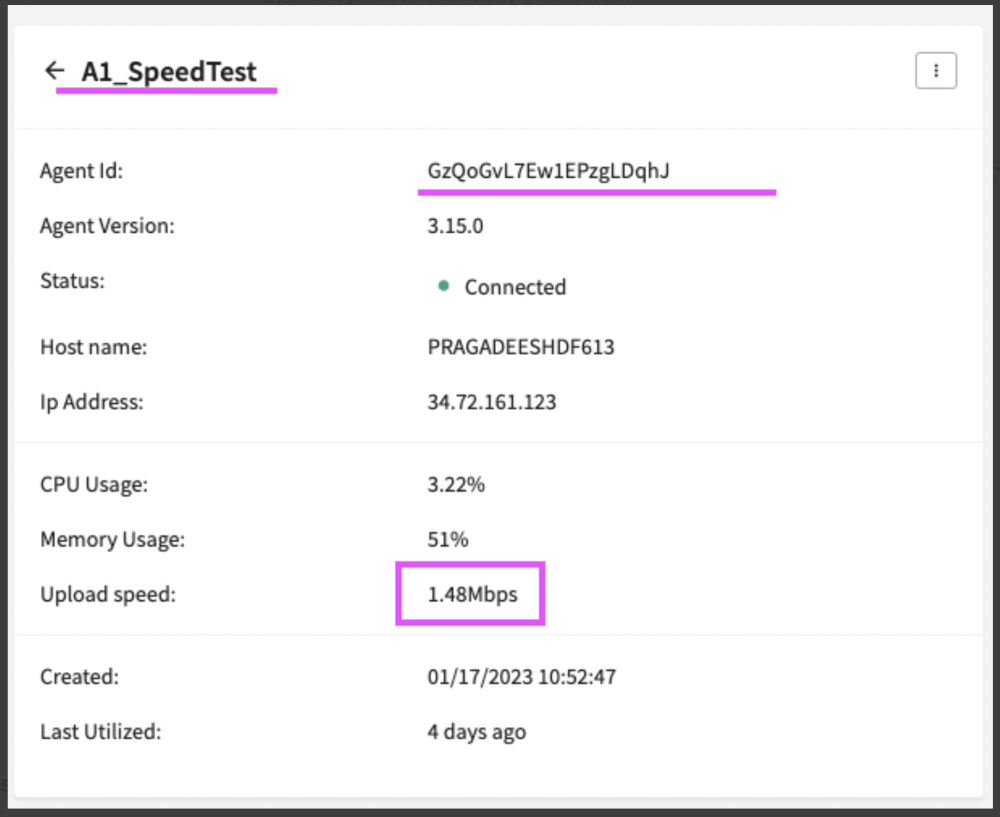 Agent Settings Page
Questions? Feature Requests? Other Feedback?
If you have feature suggestions or requests, feel free to submit them here, and make sure you mention Migration App in the text.
For more complex requests that would benefit from providing screenshots or other attachments, you may submit them to support@egnyte.com. Be sure to include Migration App in the email title. Our Support team will push your comments to the Product team for consideration.